Americans won't just be electing a new president Tuesday. Residents in some states will weigh in on number of ballot initiatives, including marijuana, the minimum wage, and the death penalty. Using PRRI findings, we are able to see where Americans stand on these issues, and see which ones are the most politically divisive.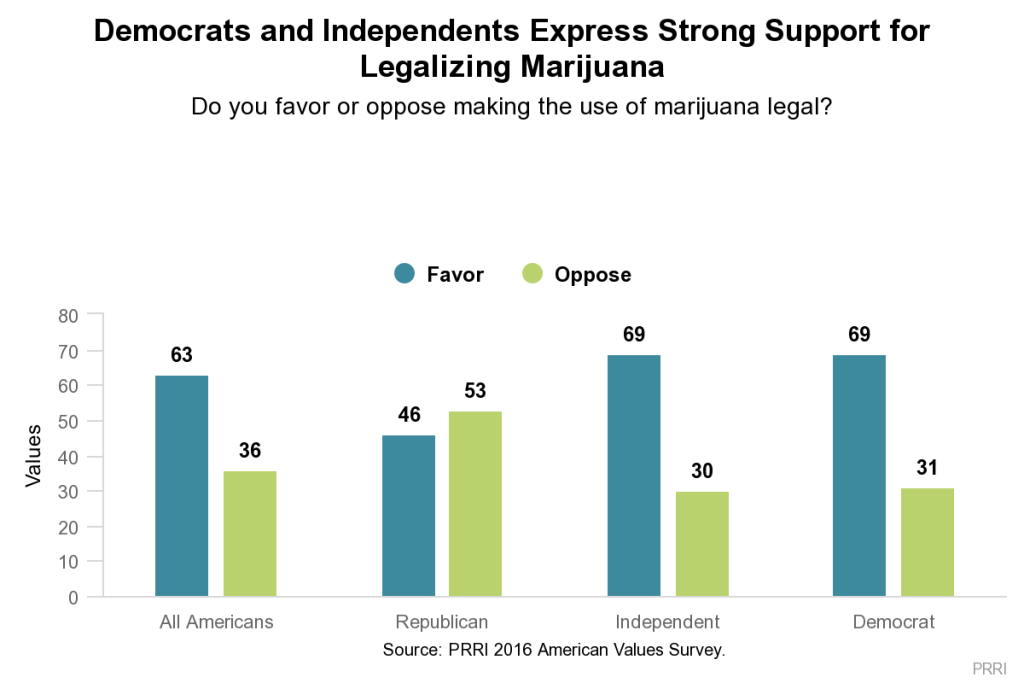 More than six in ten (63 percent) Americans favor making the use of marijuana legal, while 36 percent oppose this policy. Most (69 percent) Democrats and 46 percent of Republicans support legalizing marijuana. A majority (53 percent) of Republicans oppose making marijuana legal.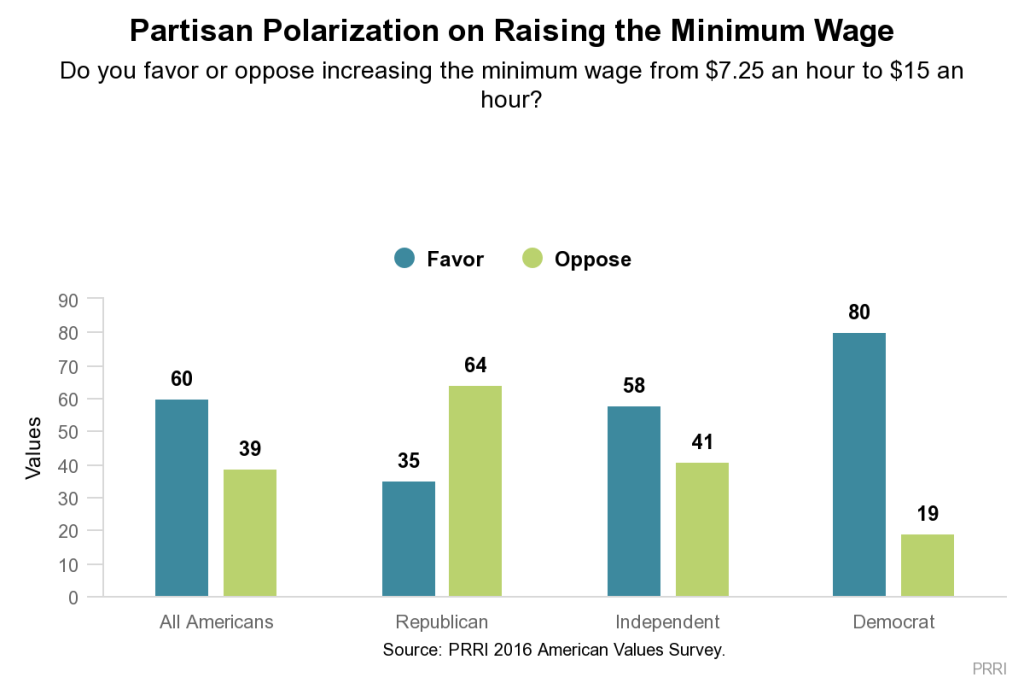 Sixty percent of the public favors increasing the minimum wage from $7.25 per hour to $15 per hour, while 39 percent are opposed. There is strong partisan divide on this issue: 80 percent of Democrats and just 35 percent of Republicans support the increase. Most (64 percent) Republicans are opposed to hiking the minimum wage.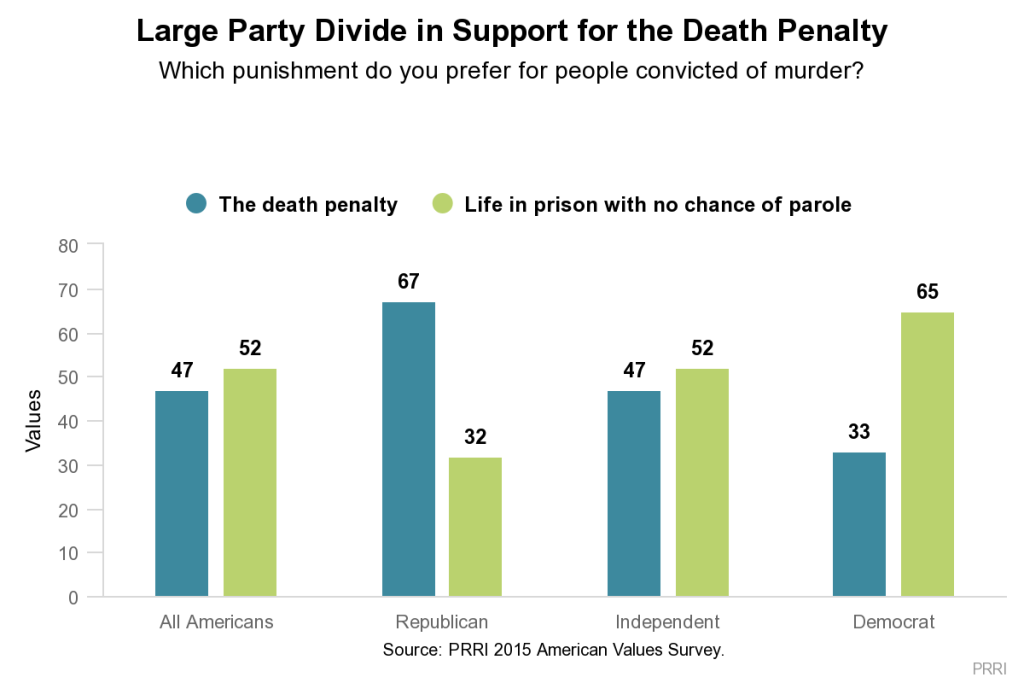 But perhaps the most divisive issue is the death penalty. Americans are roughly divided on punishment for people convicted of murder: 52 percent prefer life in prison with no chance of parole and 47 percent select the death penalty. The two parties are nearly mirror images of each other on this issue: 65 percent of Democrats prefer life in prison and 67 percent of Republicans prefer the death penalty.