Wisconsin is the next major battleground for GOP frontrunners Donald Trump and Ted Cruz in the race for the Republican nomination. Using findings from the American Values Atlas, drawn from more than 81,000 interviews in 2015, we take a look at how the Dairy State's Republicans compare to Republicans nationally.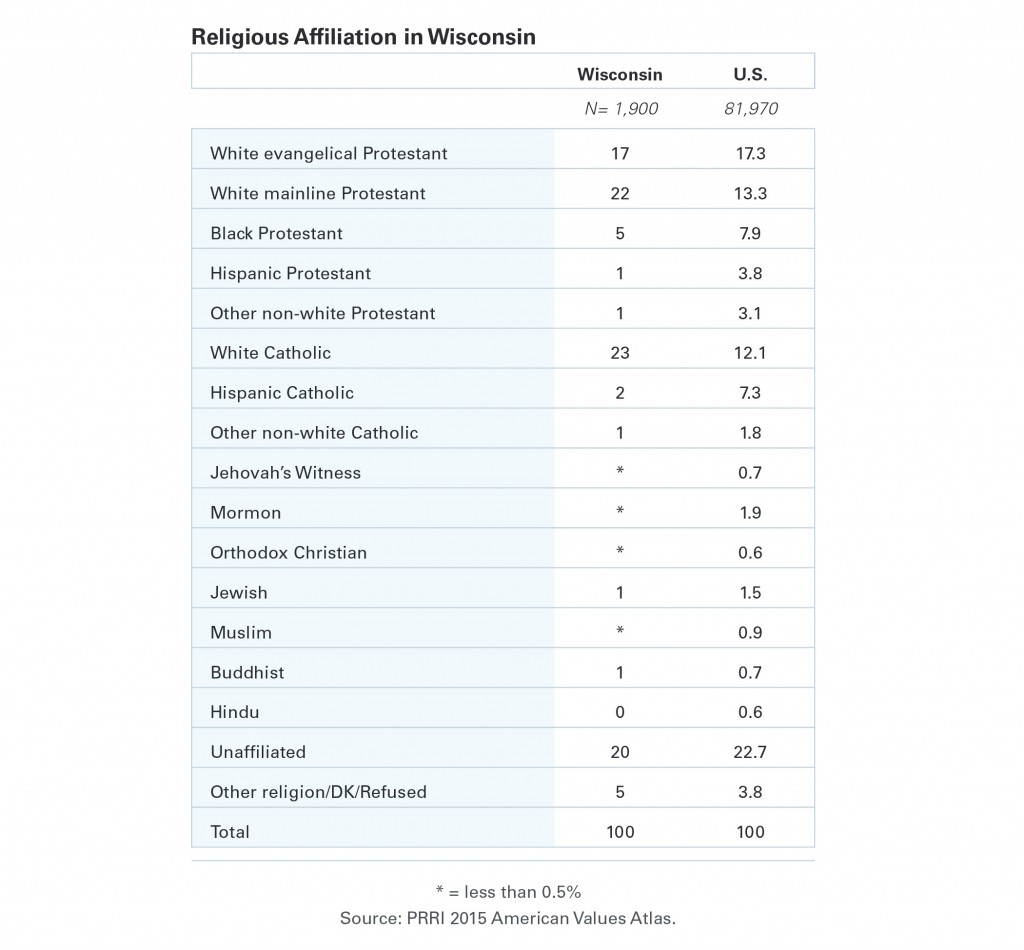 Roughly one-quarter (23 percent) of Wisconsin residents identify as white Catholic. Roughly similar numbers of Cheeseheads identify as white mainline Protestant (22 percent) and religiously unaffiliated (20 percent). Fewer than one in five Wisconsinites identify as white evangelical Protestant.
Notably, Wisconsin joins the Dakotas and Minnesota as one of the most Lutheran states in the U.S.: 20 percent of Wisconsin residents are Lutheran.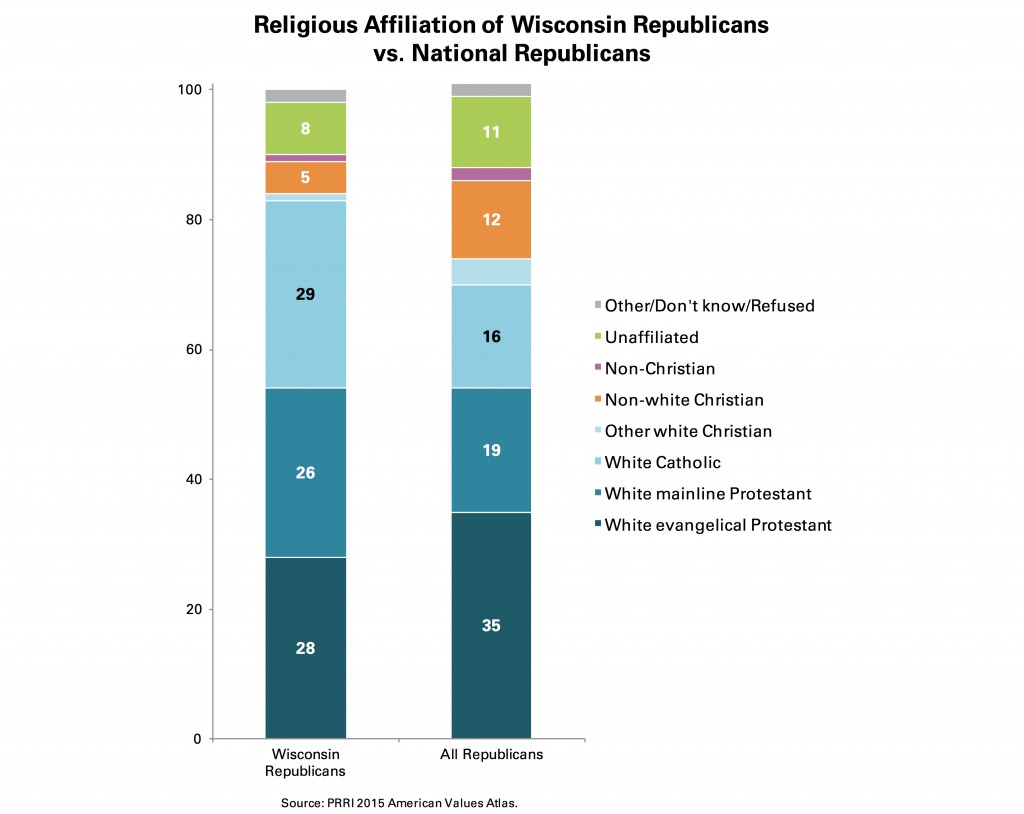 The religious profile of Republicans in Wisconsin differs sharply from the state overall. Nearly three in ten GOP residents are white evangelical Protestant (28 percent), while a similar number identify as white Catholic (29 percent). Roughly one-quarter (26 percent) of Wisconsin Republicans are white mainline Protestant, while fewer than one in ten (8 percent) identify as unaffiliated.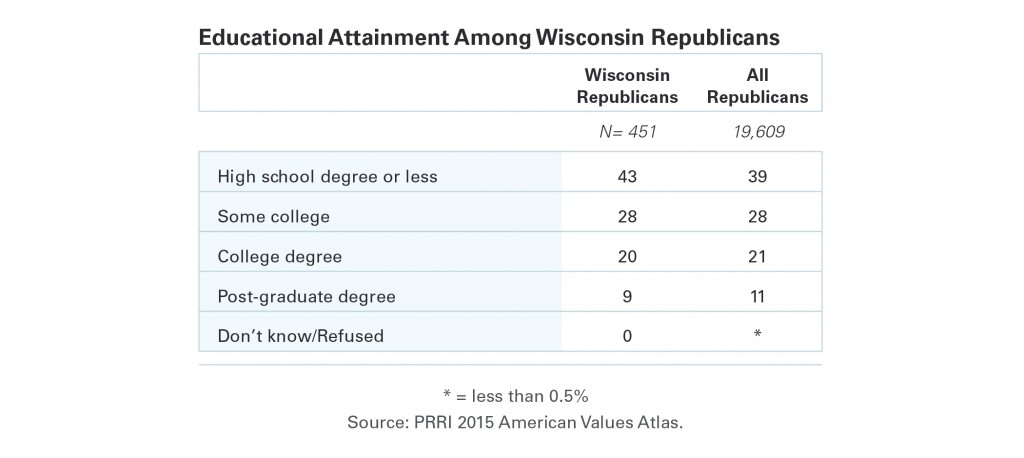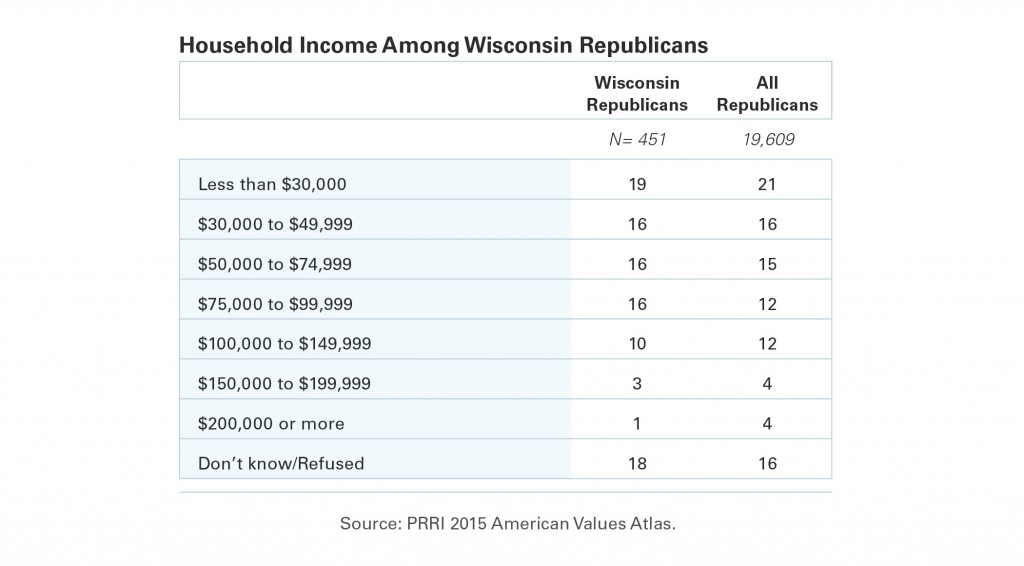 Wisconsin Republicans have similar levels of educational attainment as Republicans overall. More than four in ten (43 percent) Wisconsin Republicans have just a high school degree or less, compared to 39 percent of Republicans overall; roughly two in ten Wisconsin Republicans (20 percent) and Republicans nationally (21 percent) hold a college degree.
Explore the religious and political landscape of your state using the AVA here.