Ahead of Bernie Sanders' recently announced visit to the Vatican, we explore Sanders' standing with American Catholics.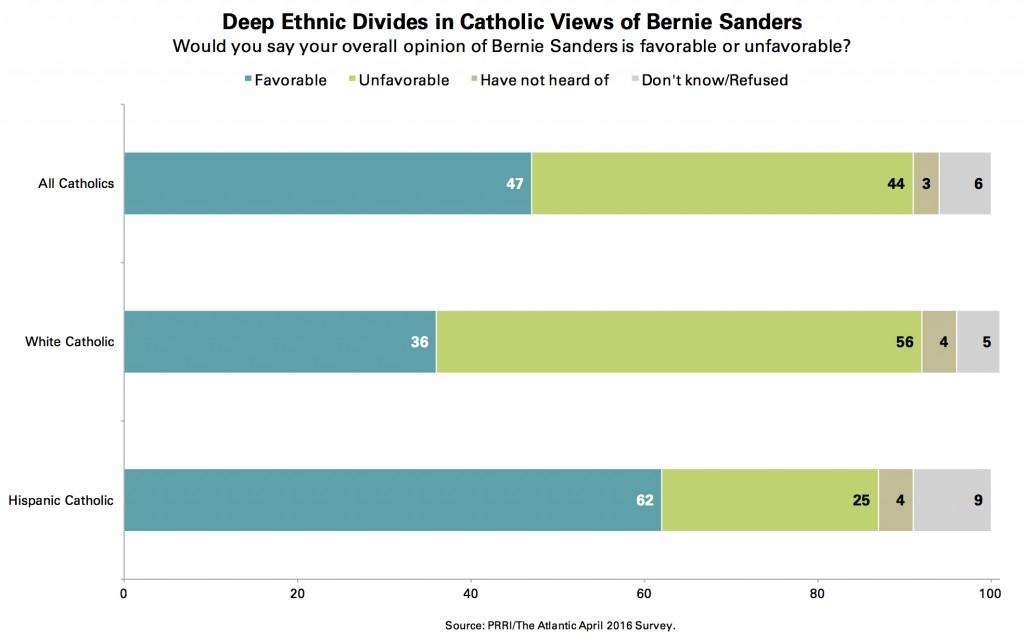 Overall, Catholics are generally divided in their view of Sanders. Close to half (47 percent) have a favorable view of the Jewish candidate, while more than four in ten (44 percent) have an unfavorable opinion of him. There are notable ethnic divisions among Catholics in their views of Sanders. While more than six in ten (62 percent) Hispanic Catholics have a favorable impression of Sanders, only 36 percent of white Catholics provide a positive appraisal of him. A majority (56 percent) of white Catholics report that they view him negatively.
In a head-to-head matchup, a majority (52 percent) of Democratic and Democratic-leaning Catholic voters say they would like to see Hillary Clinton win the party's nomination, while 42 percent support Sanders.