White Christians no longer represent a majority of the U.S. population. This new reality is the crux of PRRI CEO Robert P. Jones' new book The End of White Christian America, and one of the factors behind this shift can be seen in the chart below.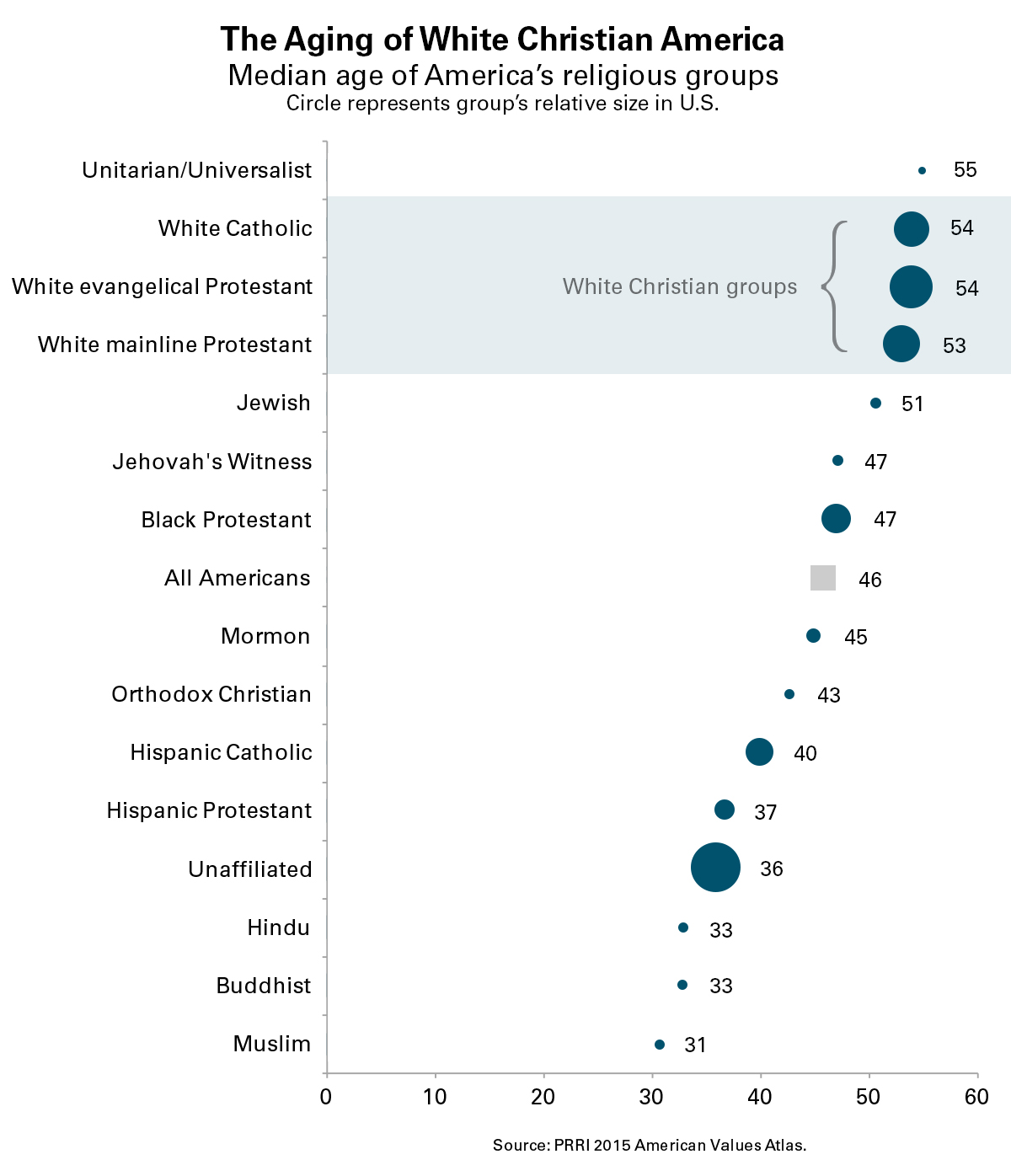 White Christians' median age is among the highest for religious groups in the country, while non-Christian groups, such as Muslims, Buddhists, Hindus, and the religiously unaffiliated have the lowest median ages.
For additional information, read more about Jones' book here.