In the wake of the U.S. Supreme Court's historic Dobbs v. Jackson Women's Health Organization decision that overturns a constitutional right for women to obtain an abortion, 13 states have "trigger bans" in place that will prohibit abortion within the next 30 days.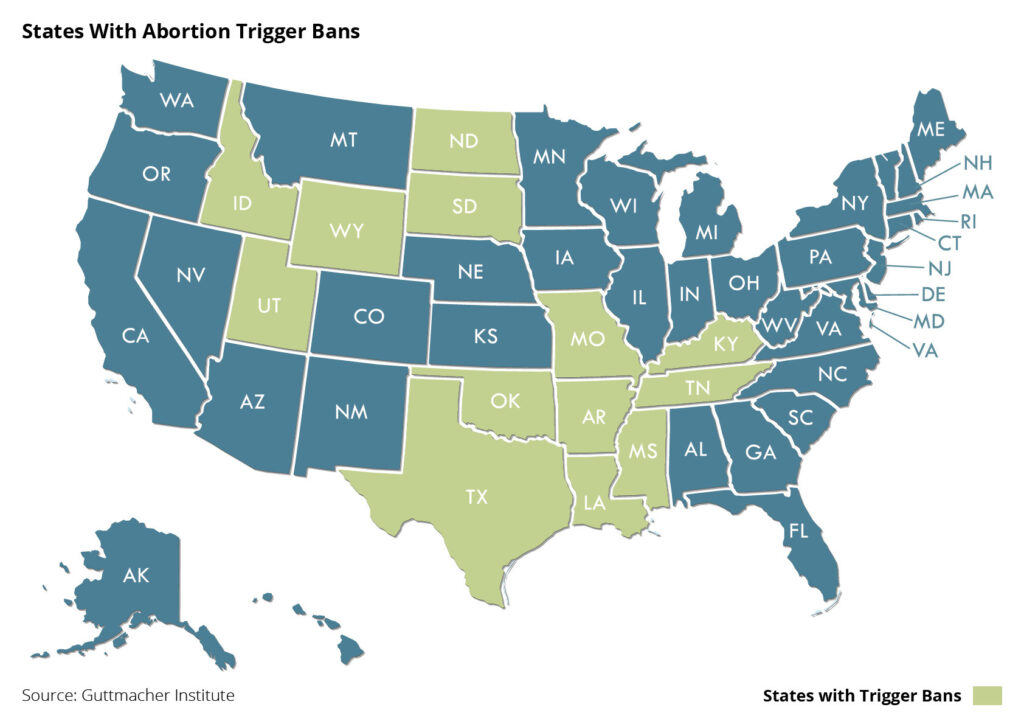 These bans, which provide exceptions for abortions that would save the life of the mother, largely do not include exceptions for women whose pregnancies are the result of rape or incest.
These bans have been passed in state legislatures with solid Republican majorities. PRRI research shows that Republicans are far less likely to be supportive of abortion rights than Democrats or independents nationally. Notably, however, only about one in four Republicans (26%) say abortion should be illegal in all cases.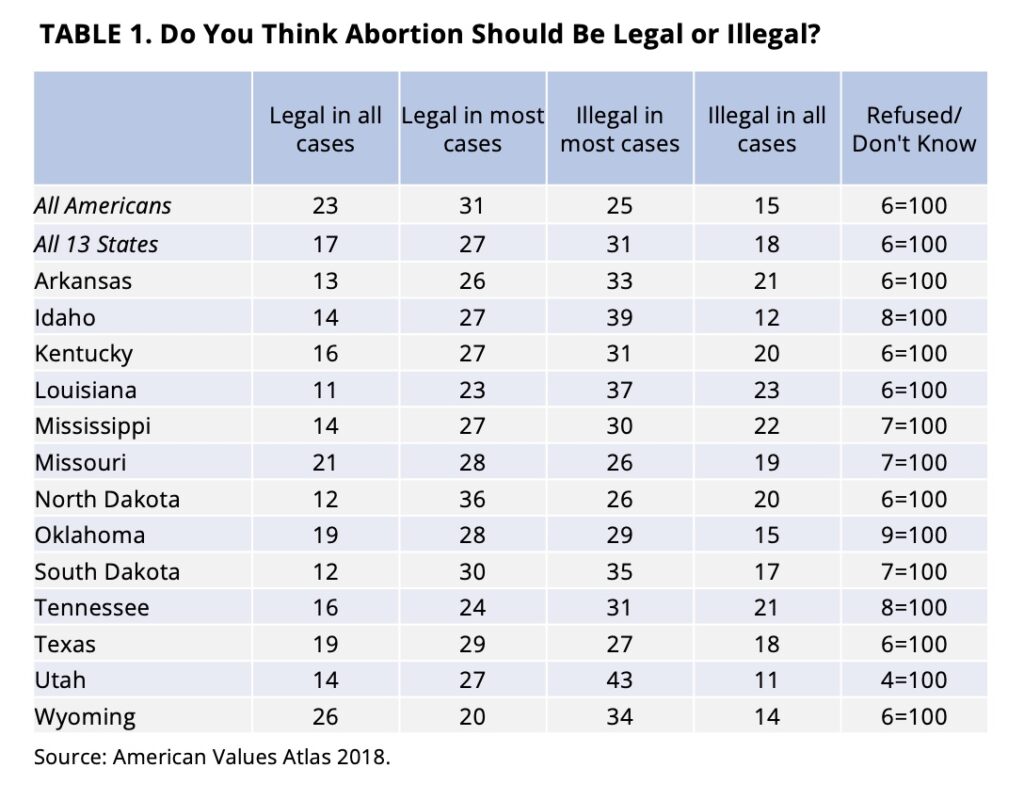 Yet, even in these trigger-law states, banning abortion in all cases is highly unpopular. Data from PRRI's 2018 American Values Atlas shows that support for making abortion illegal in all cases ranges only from 11 percent (Utah) to 23 percent (Louisiana). In reality, although just 15 percent of Americans in 2018 supported making abortion illegal in all cases, the average level of support for abortion bans in these very conservative states is only negligibly higher at 18 percent.