PRRI CEO Robert P. Jones provided the keynote presentation at the White House's fifth annual President's Interfaith and Community Service Campus Challenge on September 10, 2015.
The event, which has been a hallmark of the Obama administration's efforts to advance interfaith cooperation, was attended by over 300 international guests, government officials, and university presidents.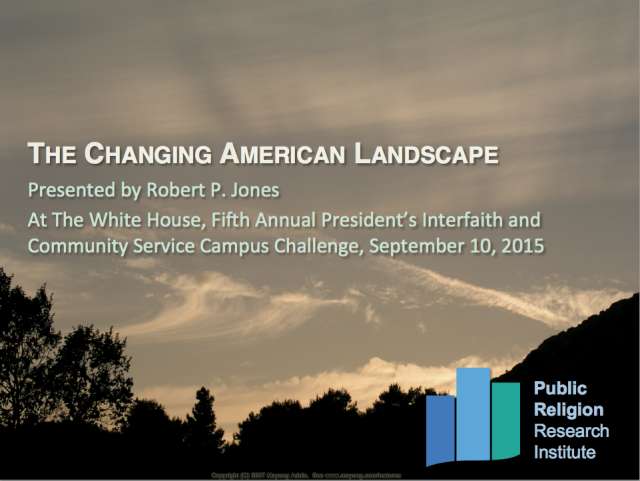 ▶

You can also access the presentation here.