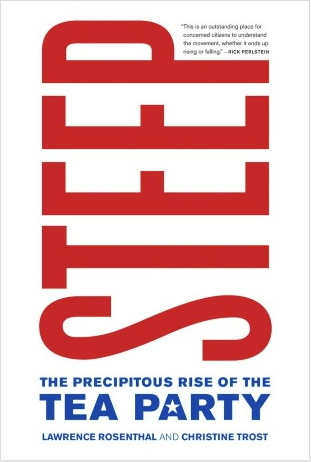 We're pleased to report that PRRI Affiliated Scholar Melissa Deckman, the author of School Board Battles: The Christian Right in Local Politics, winner of the American Political Science Association's Hubert Morken Award for the best work on religion and politics, has a chapter in a new edited volume on the Tea Party.
The book, Steep: The Precipitous Rise of the Tea Party
, edited by Lawrence Rosenthal and Christine Trout, discusses the many ways that the Tea Party has influenced American life since its birth in 2009. Dr. Deckman's chapter, "Of Mama Grizzlies and Politics: Women and the Tea Party," explores the ways that women helped shape the burgeoning Tea Party movement.
Learn more about the book here. You can learn more about PRRI's extensive research on the Tea Party movement here.