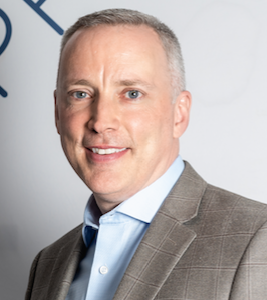 Sean Sands (he/him) is an operations leader and award-winning writer with nearly 25 years of experience in both the public and private sectors. He is responsible for the day-to-day management of PRRI's internal operations and working with the programmatic teams to foster strategic growth.

Before joining PRRI, Sean served as chief of staff of the Washington Convention and Sports Authority, the quasi-public agency that owns and/or manages the national capital's most iconic public-assembly venues and oversees the promotion of the District of Columbia as a leisure and business destination. Prior to his Authority appointment, Sean was an award-winning journalist for The Washington Post Co.'s chain of suburban Washington newspapers, covering city government/local politics, crime and courts, and breaking news in Takoma Park and southeastern Montgomery County, Md. He also has an extensive background in strategic communications, working for two of the world's then-largest public relations agencies during the dot-com boom. Sean started his career at MCI Communications Corp., where he worked as a program manager on the corporate public relations team, supporting MCI Foundation-driven education-technology and community outreach initiatives.
Sean earned an MBA in organizational leadership from the Johns Hopkins Carey Business School and is a lifetime member of the Beta Gamma Sigma international business honor society. He also holds a BA in communications and journalism from the University of Maryland University College, and a certificate in Diversity and Inclusion from the ILR School at Cornell University. A native of South Carolina, Sean lives in the U Street neighborhood of Washington, DC, with his husband and their two rescue dogs.