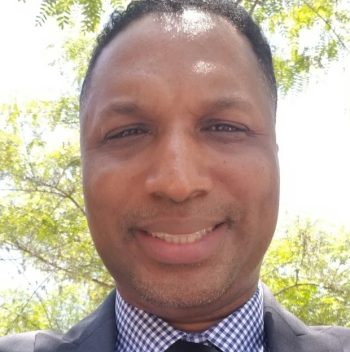 Roy Whitaker (he/him) is Associate Professor of Black Religions and American Religious Diversity at San Diego State University. 
Whitaker examines contemporary religious issues, like race and religion in society, through an array of lenses including critical theory, philosophy of religion, and the arts.  He is presently focusing on 'Black religious pluralism' to better understand how African Americans are responding to religious diversity within and outside of the Black community.  Whitaker has published peer-reviewed articles on racial justice and religious pluralism like "Martin Luther King Jr. and Mormonism: Dialogue, Race, and Pluralism" in Dialogue: A Journal of Mormon Thought, and religious and ethnic pluralism in pop culture movements like hip hop titled "Reflections on Afrika Bambaataa's Universal Zulu Nation: Horizons, Hip Hop, and Hybridity" in the Journal of Contemporary Religion. 
Whitaker earned master's degrees from Princeton Theological Seminary and Harvard Divinity School, and a Ph.D. from Claremont Graduate University.