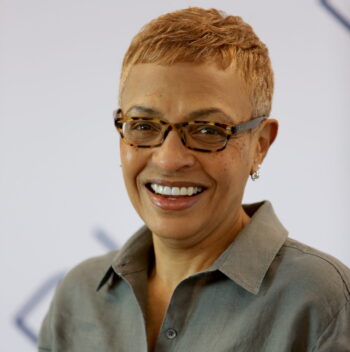 M. Toni Baptiste (she/her) is the Operations and People Associate at PRRI, where she ensures the professional and efficient management of the organization's accounting, human resources, grants and project management, and governance.
Toni worked in production management for USA Today for 20 years before venturing out in 2005 to start BodyMoves, LLC, a community-serving business providing educational experiences, movement classes, and a Maryland state licensed school-age childcare program for pre-K to middle school students. During the COVID-19 pandemic, BodyMoves was proud to offer childcare services to essential workers. She also recently managed national operations for a political research firm.
Toni earned a master's degree in human resource management and a graduate certificate in leadership and management from the University of Maryland Global Campus. She also holds a bachelor's in graphic design from the University of the District of Columbia.