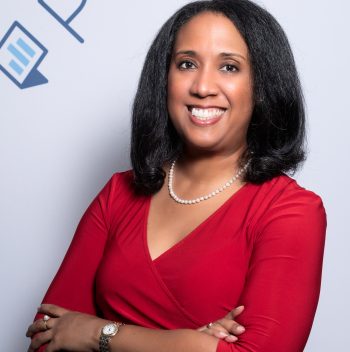 Andra Gillespie is associate professor of political science and director of the James Weldon Johnson Institute for the Study of Race and Difference at Emory University.
Gillespie teaches undergraduate and graduate courses in American and African American politics, African American political leadership, political participation, qualitative methods, and race and elections. Before joining the faculty at Emory, she worked as an analyst for Democratic pollster Mark Mellman.
Her research focuses on the political leadership of the post-civil rights generation. She edited and contributed to Whose Black Politics? Cases in Post-Racial Black Leadership (Routledge, 2010), which features case studies of prominent black elected officials born after 1960 to shed light on the advent of a new generation of black political leadership. She is also the author of The New Black Politician: Cory Booker, Newark and Post-Racial America. (NYU Press 2012), which examines the evolution of black politics in Newark, New Jersey to gain a deeper understanding of the connection between racial solidarity, vote choice and policy preferences. More recently, she published Race and the Obama Administration: Substance, Symbols and Hope (Manchester University Press, 2019), which examines the representation of African American interests in the Obama Administration.
She earned her Bachelor of Arts degree in Government & Foreign Affairs and African American Studies from the University of Virginia, and her Ph.D. in Political Science from Yale University.