Sen. Susan Collins, a key moderate Republican, has indicated she will not vote to confirm a Supreme Court nominee who will vote to overturn Roe v. Wade. Recently, the senator said, "A candidate for this important position who would overturn Roe v. Wade would not be acceptable to me, because that would indicate an activist agenda that I don't want to see a judge have." Collins, who represents the state of Maine, has been a critical swing vote on issues like health care and tax reform. She is the first, and possibly only, Republican senator to indicate that the nominee's position on Roe v. Wade would be a deciding factor in her vote.
A critical factor in Collins' vote on the issue may be the views of her constituents, who are among the most supportive of legal abortion in the U.S. In 2014, two-thirds of Maine residents said abortion should be legal in most (41 percent) or all cases (26 percent). Only three in ten Maine residents think abortion should be illegal in most or all cases. In only two states do residents express greater support for legal abortion: New Hampshire (73 percent) and Vermont (69 percent).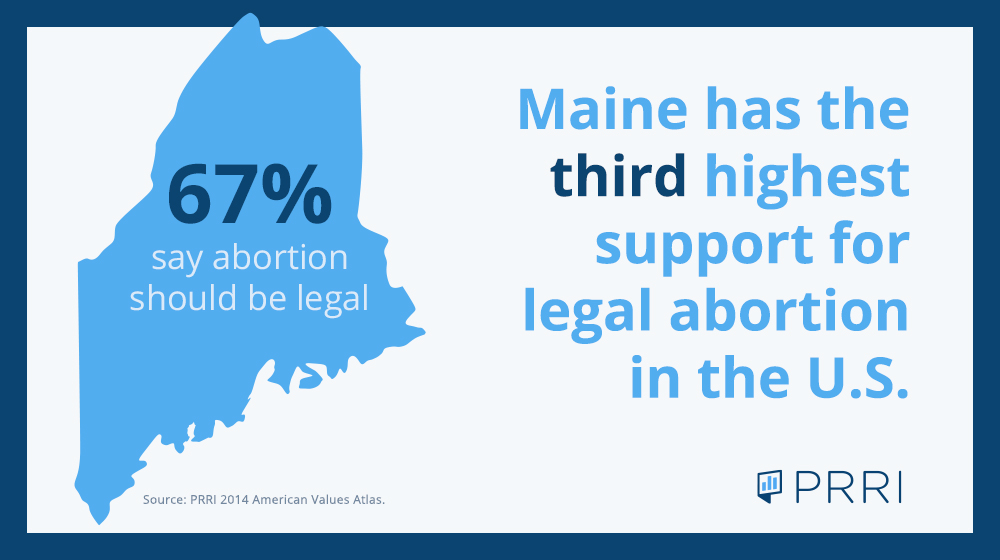 New England as a whole stands out as uniquely supportive of abortion rights. This includes New England Republicans, who are far more supportive of abortion than Republicans in other parts of the country. Fifty-four percent of New England Republicans say abortion should be legal in all or most cases, a view shared by three-quarters (75 percent) of New England Democrats. In contrast, fewer than four in ten (39 percent) Republicans nationwide favor abortion being legal in most or all cases. Republicans in the South and Midwest express even lower levels of support for legal abortion (36 percent and 34 percent, respectively).
Collins is the only GOP senator representing a New England state, and as of now, she is the only GOP senator who has indicated Roe v. Wade will be a threshold issue in her vote. Although she will almost certainly face significant pressure from her colleagues to support the eventual nominee, her decision may also be influenced by her constituents—including her Republican constituents—who believe abortion should remain legal.