Jennifer Kates, Clyde Wilcox and Jonathan Capehart will join PRRI CEO Dr. Robert P. Jones for the launch and a panel discussion of PRRI's latest survey, A Shifting Landscape: A Decade of Change in American Attitudes about Same-sex Marriage and LGBT Issues, on Wednesday, February 26, 2014, in Washington DC. Here's a bit about each panelist's background and area of expertise: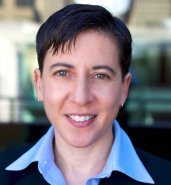 Dr. Jennifer Kates is vice president and director of global health & HIV policy at the Kaiser Family Foundation. She oversees the foundation's policy analysis and research focused on the U.S. government's role in global health and on the global and domestic HIV epidemics. Widely regarded as an expert in the field, she regularly publishes and presents on global health and HIV policy issues and is particularly known for her work analyzing donor government investments in global health; assessing and mapping the U.S. government's global health architecture, programs, and funding; and tracking and analyzing major U.S. HIV programs and financing, and key trends in the HIV epidemic, an area she has been working in for twenty-five years. Prior to joining the foundation in 1998, Kates was a senior associate with The Lewin Group, a health care consulting firm, where she focused on HIV policy, strategic planning/health systems analysis, and health care for vulnerable populations. Prior to that, she directed the Office of Lesbian, Gay, and Bisexual Concerns at Princeton University.
Kates serves on numerous federal and private sector advisory committees on global health and HIV/AIDS issues. Currently, she is a member of the CDC/HRSA Advisory Committee on HIV, Viral Hepatitis and STD Prevention and Treatment (CHACHSPT).  She recently served on the Institute of Medicine's (IOM) congressionally mandated evaluation of the President's Emergency Plan for AIDS Relief (PEPFAR), and on two IOM study committees commissioned by the White House to inform the implementation of the National HIV/AIDS Strategy.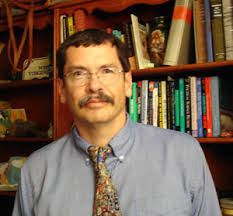 Dr. Clyde Wilcox is a professor in the Government Department at Georgetown University where he has taught for 20 years. His research and teaching interests center on public opinion and electoral behavior, religion and politics, gender politics, the politics of social issues such as abortion, gay rights, and gun control, interest group politics, campaign finance, and science fiction and politics. Most of his research centers on American politics, but he also writes on comparative politics as well.
He has authored, coauthored, edited, or co-edited more than 30 books. His latest books include Faith, Politics, and Sexual Diversity, co-editied with David Rayside from University of British Columbia Press; The Politics of Same-Sex Marriage, co-edited with Craig Rimmerman, from the University of Chicago Press; and The Values Campaign: The Christian Right in the 2004 Elections, co-edited with John Green and Mark Rozell. Wilcox meets with many international visitor groups and travels for the State Department; he has made recent visits to Uganda, Kenya, Russia, and Turkey.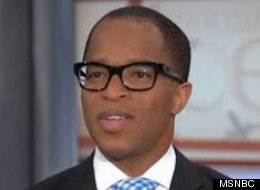 Jonathan Capehart is a member of the Washington Post editorial board and writes about politics and social issues for the PostPartisan blog. He is also an MSNBC contributor, appearing regularly on Morning Joe and other dayside programs. Prior to joining The Washington Post in 2007, Capehart was the deputy editor of New York Daily News's editorial page from 2002 to 2005. He worked as a policy adviser to Michael Bloomberg in his successful campaign for mayor of New York City, he was a national affairs columnist for Bloomberg News from 2000 to 2001, and he was a member of the Daily News editorial board from 1993 to 2000. Capehart and the Daily News editorial board won the 1999 Pulitzer Prize for Editorial Writing for their series on the Apollo Theater in Harlem.
For more information and to register for the event, click here.