PRRI Announces Selection of 16 Public Fellows in New Religion and Renewing Democracy Initiative
WASHINGTON, DC—Public Religion Research Institute (PRRI), a nonprofit, nonpartisan research organization, today announced the selection of 16 interdisciplinary scholars as PRRI Public Fellows. Selected via a nationwide open call, the diverse cohort of fellows will work alongside PRRI researchers and staff to generate public scholarship focused on contemporary issues at the intersection of religion, culture, and politics.
The 2021-2022 cohort of PRRI Public Fellows is part of the organization's Religion and Renewing Democracy Initiative, a program announced in April of this year that seeks to increase understanding of the role of religion in public life at time when America is facing immense challenges. Through the Initiative, the Public Fellows will be organized into peer groups of four whose work will be aligned with PRRI's major research areas: religious, racial, and ethnic pluralism; racial justice and white supremacy; immigration and migration studies; and LGBTQ rights
"The nation is at a crossroads, where core values such as pluralism, representative democracy, equality, and public trust in our institutions are under attack from both outside and within," said PRRI CEO and Founder Robert P. Jones.  "The PRRI Public Fellows program will equip and empower our scholars to foster a healthier public understanding about who we are—and who we want to be—as a nation at this difficult point in our history."
Through the Religion and Renewing Democracy Initiative, the Public Fellows program, now in its fourth year, will provide expanded access to resources designed to encourage collaboration and professional growth among the cohort. The full cohort will also benefit from PRRI's ongoing research and media engagement expertise.
The PRRI Public Fellows program is made possible by generous grants from The Henry Luce Foundation and The Andrew W. Mellon Foundation. The 2021-2022 cohort is comprised of scholars from both quantitative and qualitative fields, including history, sociology, political science, and religious studies, as well as other areas in the humanistic social sciences.
PRRI welcomes new PRRI Public Fellows Dr. Laura Alexander, Dr. Jonathan Coley, Dr. SJ Crasnow, Dr. Royal Cravens III, Dr. Aaron Griffith, Dr. Jane Hong, Dr. Ashley Jardina, Dr. Nazita Lajevardi, Dr. Tyler Lefevor, Dr. Karen Hooge Michalka, Dr. Christophe Ringer, Dr. Luis Romero, Dr. Saher Selod, Dr. Evan Stewart, Dr. Roy Whitaker, and Dr. Tarah Williams.
---
Immigration and Migration Studies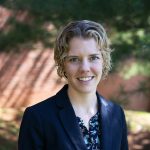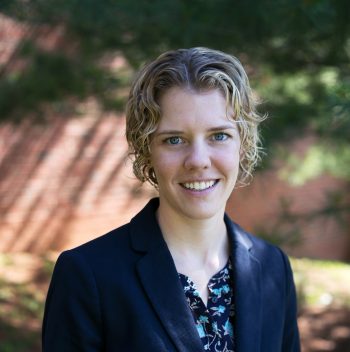 Laura Alexander, Ph.D.
Assistant Professor of Religious Studies and the Goldstein Family Community Chair in Human Rights at the University of Nebraska Omaha
Alexander is a scholar of comparative religious ethics, specializing in religion and human rights. Her scholarly works, including an edited volume and several articles, have focused on religious hospitality to immigrants and refugees; the laws of war and the principle of Responsibility to Protect; debates about sovereignty and national borders, especially in light of local and regional grassroots and religious movements; and interpretations of religious liberty and aid to migrants in U.S. jurisprudence. Her public-facing work has been featured in The Conversation, the Political Theology Network website, and E-International Relations. Alexander also holds the role of Community Chair in Human Rights, with a focus on community engagement around human rights education. She teaches courses on religion and human rights, war and peace, public health, and immigration, and has mentored students in research, service learning, and community engagement. In 2021, she led a cohort of students working to improve COVID-19 vaccine awareness and access in the local community.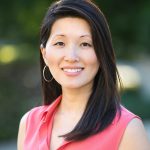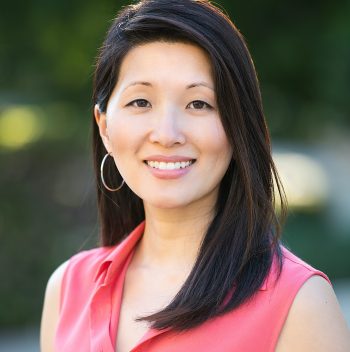 Jane Hong, Ph.D.
Associate Professor of History at Occidental College
Hong is the author of Opening the Gates to Asia: A Transpacific History of How America Repealed Asian Exclusion (University of North Carolina Press, 2019). She is currently writing a book exploring race, immigration, and evangelical politics for Oxford University Press. A public-facing historian, Hong appears in two episodes of the Peabody Award-winning PBS docuseries Asian Americans (2020), and in the PBS World documentary, Far East Deep South (2021). She has led K-12 teacher seminars for the Gilder-Lehrman Institute of American History, consulted for television programs including Finding Your Roots with Henry Louis Gates, Jr. and American Idol, and penned op-eds for the Washington Post and the Los Angeles Times. Hong serves on the editorial board of the Journal of American History, the executive board of the Immigration and Ethnic History Society, and the Scholarly Advisory Board of the Gilder-Lehrman Institute of American History. A child of Korean immigrants, Hong was born in Brooklyn and raised in northern New Jersey. She earned a Ph.D. from Harvard and a BA from Yale.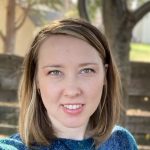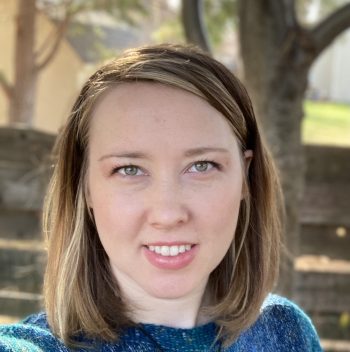 Karen Hooge Michalka, Ph.D.
Assistant Professor of Sociology and Program Chair for Social Studies Education at the University of Mary
A North Dakota native, she returned to the state in 2018 to teach at the University of Mary in Bismarck, ND. In her current work, she partners with a local organization to study the immigrant and refugee populations' needs and opportunities. Her work has been published in Qualitative Sociology and The Journal for Contemporary Religion. A sociologist of religion, culture, and immigration, Michalka studied at Wheaton College and the University of Notre Dame. She completed her Ph.D. in 2017 with a project investigating the cultural transformations of immigrant Latino congregations.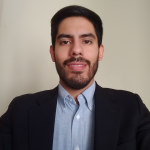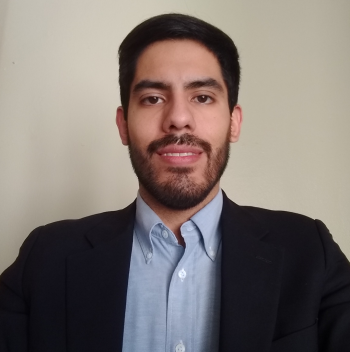 Luis A. Romero, Ph.D.
Assistant Professor of Comparative Race and Ethnic Studies at Texas Christian University
Romero received his Ph.D. in Sociology from the University of Texas at Austin in 2018. His research and teaching focus on Latinas/os/xs, racial inequality, crimmigration, immigration enforcement, and detention. His published work includes studying how Islamophobia has become extended to impact Latinas/os/xs in the post-9/11 era and how immigration detention impacts the lives of migrants from Mexico and Central America.
---
Racial Justice and White Supremacy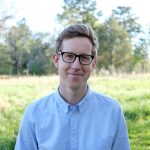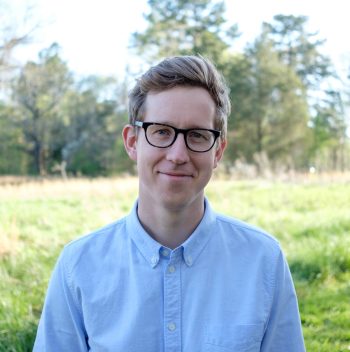 Aaron Griffith, Ph.D.
Assistant Professor of Modern American History at Whitworth University
Griffith is the author of God's Law and Order: The Politics of Punishment in Evangelical America, published by Harvard University Press in 2020. He has published academic articles in Religions and Fides et Historia and written for popular publications such as The Washington Post, Christianity Today, and Religion News Service. After earning his M.Div. and Th.D. at Duke Divinity School, Griffith completed a postdoctoral fellowship at the Danforth Center on Religion and Politics at Washington University in St. Louis.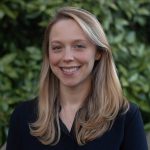 Ashley Jardina, Ph.D.
Assistant Professor of Political Science at Duke University
Jardina's research and teaching focuses on political psychology, public opinion, and political behavior. She is especially interested in the nature of racial attitudes, group identities, and their political consequences, particularly in the context of growing racial and ethnic diversity in the United States. Jardina's recent book, White Identity Politics, is the winner of the American Political Science Association's Robert E. Lane Award for the Best Book in Political Psychology. Her research and commentary has been widely featured in outlets like The New York Times, The Washington Post, The Economist, Vox, 538, The New Yorker, The Atlantic, and more.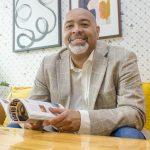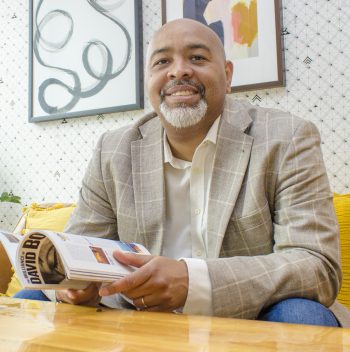 Christophe Ringer, Ph.D.
Associate Professor of Theological Ethics and Society at Chicago Theological Seminary
Ringer is passionate about understanding the relationship between self, society, and the sacred in pursuit of social justice. He is the author of Necropolitics: The Religious Crisis of U.S. Mass Incarceration, which examines the religious meanings that sustain mass incarceration and influence public policy.  He is currently co-editing a project examining the religious significance of the Movement for Black Lives. Ringer's research interests include religion and politics, political theology and political philosophy, social and theological ethics, and African American religion and cultural studies. Recently, he has been active in the campaign to abolish wealth based pre-trial incarceration in Illinois. He is a New Leaders Council Fellow, member of the U.S. Human Rights Network, board member of the Chicago Renewal Society, board president of A Just Harvest, and leadership team member of the Workers Center for Racial Justice.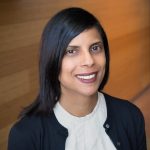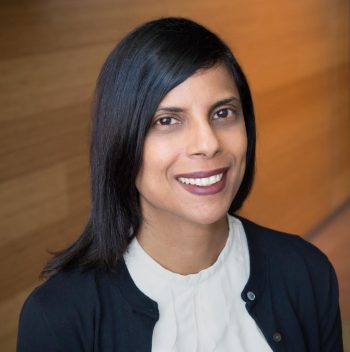 Saher Selod, Ph.D.
Associate Professor and Chair of the Department of Sociology at Simmons University
Selod's research centers on racialized surveillance of Muslims. Her book Forever Suspect: Racialized Surveillance of Muslim Americans in the War on Terror (Rutgers University Press 2018) examines how Muslim men and Muslim women experience gendered forms of racialization through their hyper surveillance because of the War on Terror. Selod is currently writing a book entitled The Global Racialization of Muslims: Twenty-First Century Racism (under contract with Polity Press), where she and her collaborators examine how the Global War on Terror has justified the detention, violence, and hyper surveillance of Muslims globally. She is also collaborating on a second project that looks at surveillance, policing, and political participation of Black immigrants and African-American Muslims in the United States. Selod serves on the Editorial Boards of Ethnic and Racial Studies and Critical Sociology. Selod completed her Ph.D. from Loyola University Chicago. She is a member of the Scholars Strategy Network and is a Faculty Affiliate for the Center for Security, Race and Rights at Rutgers University.
---
Religious, Racial, and Ethnic Pluralism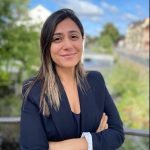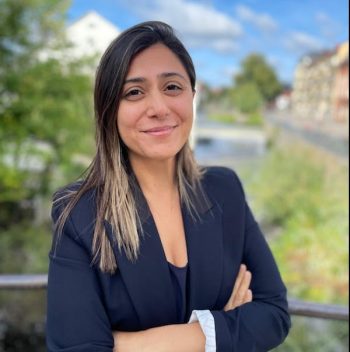 Nazita Lajevardi, Ph.D.
Assistant Professor of Political Science at the Michigan State University
Lajevardi is broadly interested in the following question: what is the status of marginalized groups in American democracy? As such, she studies issues related to political discrimination and exclusion of marginalized groups in the United States. Her previous scholarship has largely examined American public opinion and political behavior through the lens of religious and racial identity, using an array of methodologies. Lajevardi is the author of Outsiders at Home: The Politics of American Islamophobia from Cambridge University Press, and her work has been featured in the popular media, including The Atlantic, The New York Times, The Washington Post, Vox Magazine, Religion News Service, and The Huffington Post.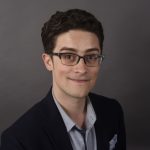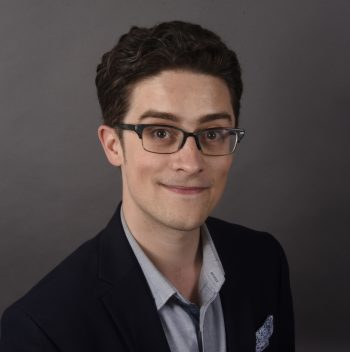 Evan Stewart, Ph.D.
Assistant Professor of Sociology at the University of Massachusetts Boston
Stewart's research focuses on trust in institutions, religious pluralism, and public life, with a particular interest in the political impact of religious disaffiliation and disengagement. Stewart's work has appeared in Social Forces, Sociological Theory, Social Currents, The Sociological Quarterly, Secularism and Nonreligion, and The Annual Review in the Sociology of Religion. He also the editor and principal author at the blog Sociological Images, and his research has been covered in FiveThirtyEight, The Syllabus, ThinkProgress, and HuffPost, among other outlets. Stewart holds a Ph.D. in Sociology from the University of Minnesota and a BA in Political Theory and Social Relations and Policy from Michigan State University's James Madison College.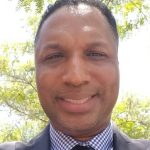 Roy Whitaker, Ph.D.
Associate Professor of Black Religions and American Religious Diversity at San Diego State University
He examines contemporary religious issues, like race and religion in society, through an array of lenses including critical theory, philosophy of religion, and the arts.  He is presently focusing on 'Black religious pluralism' to better understand how African Americans are responding to religious diversity within and outside of the Black community.  Whitaker has published peer-reviewed articles on racial justice and religious pluralism like "Martin Luther King Jr. and Mormonism: Dialogue, Race, and Pluralism" in Dialogue: A Journal of Mormon Thought, and religious and ethnic pluralism in pop culture movements like hip hop titled "Reflections on Afrika Bambaataa's Universal Zulu Nation: Horizons, Hip Hop, and Hybridity" in the Journal of Contemporary Religion. Whitaker earned master's degrees from Princeton Theological Seminary and Harvard Divinity School, and a Ph.D. from Claremont Graduate University.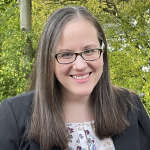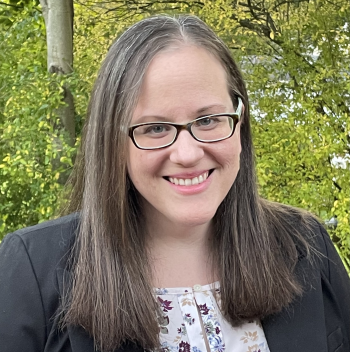 Tarah Williams, Ph.D.
Assistant Professor of Political Science at Allegheny College
Williams teaches courses on race, gender, campaigns and elections, and political psychology. Her research agenda examines how prejudice shapes American political life, and her primary research project asks whether and how we can maintain tolerance in a diverse democracy. Because this often requires uncomfortable social interactions, Williams investigates when individuals will confront prejudice in their everyday interactions. Her previous research has explored how racial context shapes political attitudes, and how racial resentment predicts economic policy attitudes among higher-income whites. She is also engaged in a co-authored project exploring how people respond to different social movement messengers, focusing attention on how race and gender shape political communication.
---
LGBTQ Rights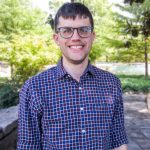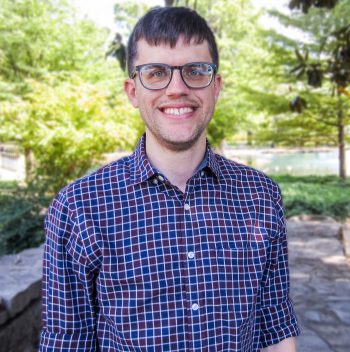 Jonathan Coley, Ph.D.
Assistant Professor of Sociology at the Oklahoma State University and Deputy Editor of The Sociological Quarterly
Coley's research focuses on the intersection of religion, social movements, politics, education, and LGBTQ rights. His first book, Gay on God's Campus: Mobilizing for LGBT Equality at Christian Colleges and Universities, was published by The University of North Carolina Press and received the Distinguished Book Award from the Mid-South Sociological Association in 2018. Coley has also published nearly thirty peer-reviewed research articles, and his work has been profiled in outlets such as The Washington Post, Religion News Service, Inside Higher Ed, and The Gay & Lesbian Review Worldwide.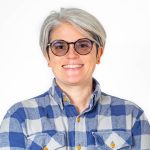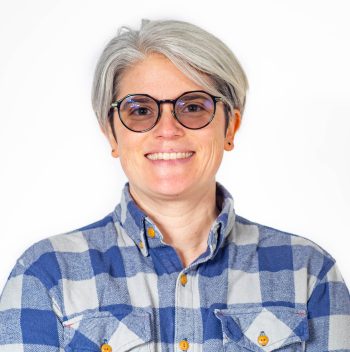 SJ Crasnow, Ph.D.
Assistant Professor of Theology and Religious Studies at Rockhurst University
Crasnow's work focuses on the intersections of religion and queer and transgender (trans) identities and has been published in Journal of the American Academy of Religion, Transgender Studies Quarterly, Religion and Gender, CrossCurrents, and Journal of Contemporary Religion. Much of their past work has focused on the ways that queer and trans Jews adapt their religious lives in response to the privileging of heterosexuality and non-trans identities in normative Judaism and Jewish communities. Crasnow's recent work additionally investigates topics such as the particular dangers of anti-Jewish sentiment on the political right, and the religious logics that undergird anti-trans discrimination (in the legal system and beyond) in the United States.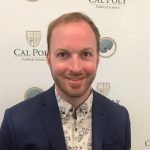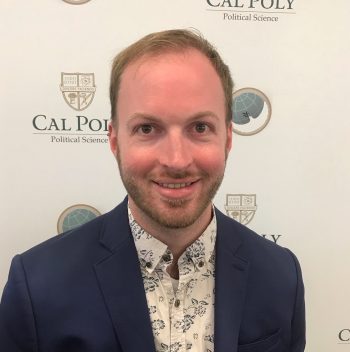 R.G. Cravens III, Ph.D.
Assistant Professor of Political Science at the California Polytechnic State University
Cravens received his Ph.D. in Political Science from the University of Tennessee in 2017, and he joined the faculty at Cal Poly in 2019. He currently teaches in the areas of American Politics and Political Theory. His research examines political attitudes and participation among LGBTQ people. Specifically, Cravens' published work explores how religion, sexuality, race, and gender interact to influence identity development and political activity among LGBTQ people. He has been awarded both the Bailey and Cynthia Weber prizes from the American Political Science Association for his LGBTQ-focused research and his work has been featured in multiple academic journals. Cravens is a proud member of the California Faculty Association. He resides in California with his husband and partner, Darren.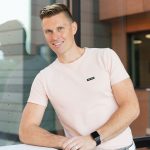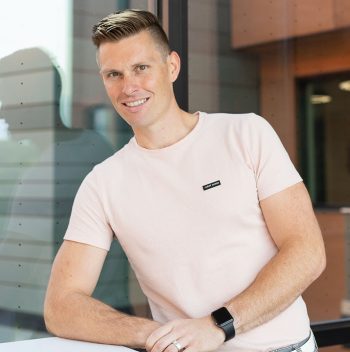 Tyler Lefevor, Ph.D.
Assistant Professor of Psychology at Utah State University
Lefevor's research examines how and when religiousness is related to health among sexual and gender minorities to better inform psychotherapy and public policy. In general, his research can be grouped in three main areas: 1) examining health disparities experienced by sexual and gender minorities, particularly those from a conservative religious background, 2) understanding how sexual and gender identities intersect with religious identities to help or hinder health and how those associations change over time, and 3) translating findings to help inform therapy, policy, and ministry. Lefevor also operates a private therapy practice and enjoys supervising beginning clinicians interested in working with sexual and gender minorities.
# # #