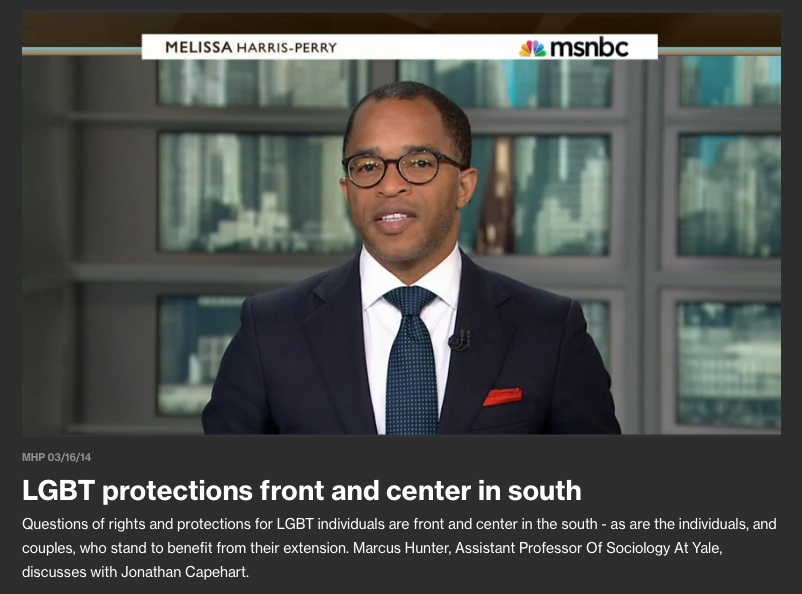 While filling in for Melissa Harris-Perry on MSNBC earlier this week, Jonathan Capehart discussed rapidly evolving views on same-sex marriage in the South. In the segment, Capehart points to PRRI data that demonstrates the dramatic shift in attitudes about same-sex marriage in the South over the past ten years. In 2003, 23 percent of Southerners supported same-sex marriage; in 2013 that number jumped to 48 percent.
Capehart and the panelists also pointed out that while there have been changes in the South on the issue of same-sex marriage, there is still ground to be gained in the region for the LGBT community when it comes to protections from job discrimination, voting rights, and combating poverty.
To see the segment in its entirety, click the image above or here.