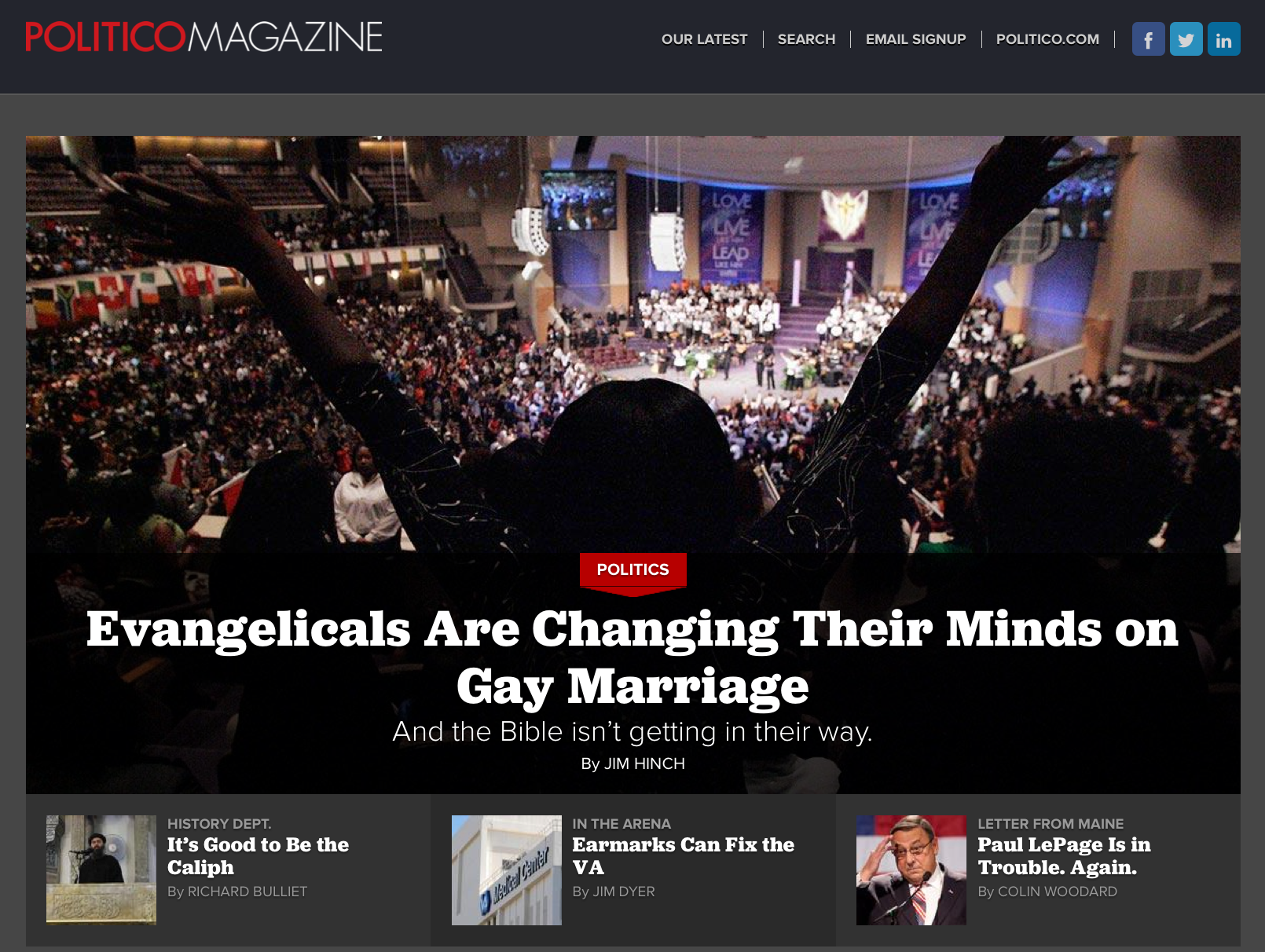 In today's Politico Magazine, Jim Hinch examines why more evangelical Christians are breaking with their church's condemnation of same-sex relationships.
Hinch relies on PRRI's major study, "A Shifting Landscape: A Decade of Change in American Attitudes about Same-sex Marriage and LGBT Issues," to explore the evolution in evangelical attitudes about same-sex marriage. That study finds that more than one quarter (27 percent) of white evangelicals favor allowing gay and lesbian couples to marry legally, including a "substantial minority" (43 percent) of younger white evangelicals (age 18-33). Hinch also notes that there are also those evangelicals who fall in the "messy middle" — that is, they may believe same-sex marriage is immoral, but don't oppose its legalization.
To read the complete Politico article, click here, or on the image above.