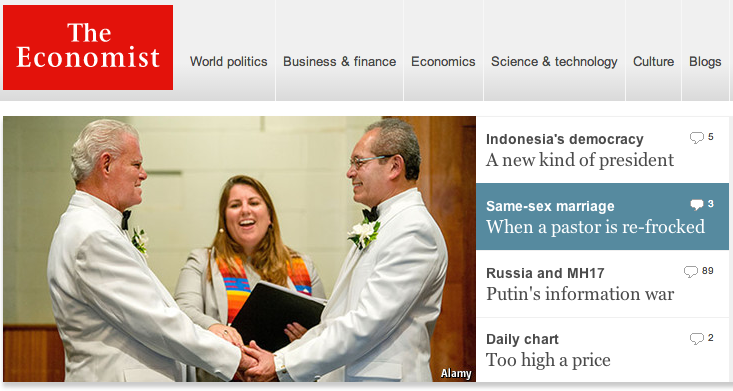 PRRI is back in the news, this time appearing in a story in The Economist, which questions whether the shift in support for same-sex marriage in the U.S. poses an existential problem for religious denominations that currently oppose it.
The author notes that one-third of Millennials who have left their childhood religion cited doing so because of negative treatment of gay and lesbian people. Currently, 70 percent of Millennials support allowing gay and lesbian people to marry legally. And white evangelical Millennials are twice as likely as older evangelicals to support the legalization of same-sex marriage (43 percent vs. 19 percent).
To read the article in its entirety, click here, or on the image above.