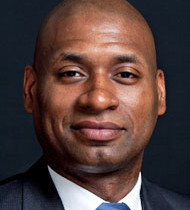 New York Times Columnist Charles M. Blow includes "striking findings" from PRRI's report, A Shifting Landscape, in his op-ed today, "No Country for Old Mores."
In the piece, Blow asserts that even though Arizona Governor Jan Brewer vetoed SB 1062, the bill and others like it have damaged the Republican "brand." He points to PRRI data that shows majorities of support for same-sex marriage among people of several religious groups and the religiously unaffiliated to illustrate that, when it comes to LGBT issues, the tide of public opinion is swiftly changing.
Blow also posits that if Millennial Americans (ages 18 to 33) are disaffiliating from religion because of negative teachings about and treatment of LGBT people, it isn't a stretch to think that Millennials will abandon their political party for the same reasons.
For the complete article, click here.