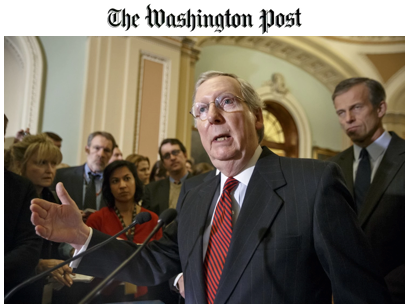 A new article from the Washington Post's editorial board calls PRRI's American Values Atlas (AVA) a "large and important new survey" and uses data from AVA's 50,000 interviews to anchor its overall argument—that Republican lawmakers are out of touch with how the American public feels about immigration reform.
New data shows us that the public is largely in agreement on the issue:
In a large and important new survey, majorities in all 50 states favored a path to citizenship for illegal immigrants. More than three-quarters of Americans supported either citizenship or legal status for them. By contrast, just 19 percent wanted to identify and deport illegal immigrants.

The results of the survey, based on 50,000 interviews conducted last year by the nonpartisan Public Religion Research Institute, are striking. They suggest that Americans are far more united on the question of illegal immigration than they are on same-sex marriage or abortion. Overall, 60 percent of those surveyed supported citizenship for illegal immigrants if certain requirements were met. Even in Wyoming, the most illegal-immigrant-skeptical state surveyed, advocates for a path to citizenship outnumbered deportation backers, 52 percent to 38 percent.
To see how your state stacks up on immigration reform, read PRRI CEO Robert P. Jones' new article in The Atlantic and explore the AVA for yourself. Also, be sure to see how the Monkey Cage's John Sides used AVA's immigration data in his latest article.