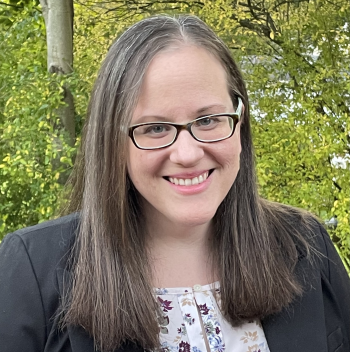 Tarah Williams (she/her) is an Assistant Professor of Political Science at Allegheny College, where she teaches courses on race, gender, campaigns and elections, and political psychology.
Her research agenda examines how prejudice shapes American political life. Her primary research project asks whether and how we can maintain tolerance in a diverse democracy. Because this often requires uncomfortable social interactions, she investigates when individuals will confront prejudice in their everyday interactions.
Her previous research has explored how racial context shapes political attitudes, and how racial resentment predicts economic policy attitudes among higher-income whites. She is also engaged in a co-authored project exploring how people respond to different social movement messengers, focusing attention on how race and gender shape political communication.