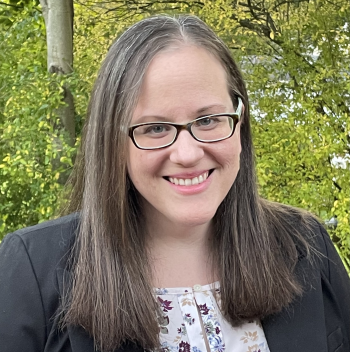 Tarah Williams (she/her) is an assistant professor of political science at Allegheney College in Meadville, Pa., where she teaches courses on race, gender, campaigns and elections, and political psychology. 
Williams' research agenda examines how prejudice shapes American political life. Her primary research project asks whether and how we can maintain tolerance in a diverse democracy. This work focuses on what tolerance requires from individuals and ongoing threats to pluralist democracy. 
Her previous research has examined how racial context and racial resentment shape political attitudes and support for redistributive policies. She is also engaged in a co-authored project exploring the challenges that members of marginalized groups face when trying to build support for their political goals. 
Williams' research and commentary has been featured in outlets including The Washington Post, The Conversation, and Vox.