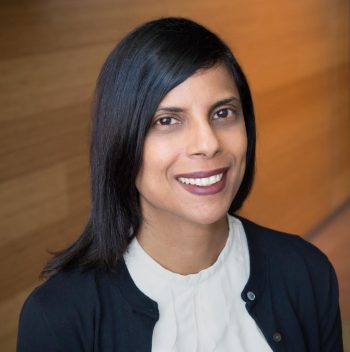 Saher Selod (she/her) is Associate Professor and Chair of the Department of Sociology at Simmons University.
Selod earned her Ph.D. from Loyola University Chicago. Her research centers on racialized surveillance of Muslims. Her book Forever Suspect: Racialized Surveillance of Muslim Americans in the War on Terror (Rutgers University Press 2018) examines how Muslim men and Muslim women experience gendered forms of racialization through their hyper surveillance because of the War on Terror.
She is currently writing a book entitled The Global Racialization of Muslims: Twenty-First Century Racism (under contract with Polity Press), where she and her collaborators examine how the Global War on Terror has justified the detention, violence, and hyper surveillance of Muslims globally. She is also collaborating on a second project that looks at surveillance, policing, and political participation of Black immigrants and African-American Muslims in the United States.
Selod serves on the editorial boards of Ethnic and Racial Studies and Critical Sociology. She is a member of the Scholars Strategy Network and is a Faculty Affiliate for the Center for Security, Race and Rights at Rutgers University.