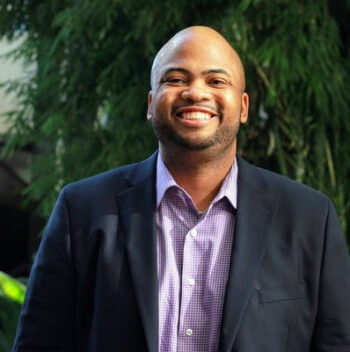 Ryon J. Cobb (he/him) is an assistant professor of social work and a Chancellor's Scholar for Inclusive Excellence in Research on the Social Determinants of Health at Rutgers University in New Brunswick, N.J.
Cobb's work focuses on the health implications of socially oppressive systems and the religious dimensions of social inequality among adults. He has published 26 peer-reviewed articles and disseminated his research findings on expert panels sponsored by the Smithsonian Institute and other leading academic organizations. He actively participates in the Society for the Scientific Study of Religion, and multiple institutes within and outside the National Institutes of Health (NIH) support his research program.
As a PRRI Public Fellow, Ryon's work will spotlight the contribution of social statuses (i.e., ethnoracial identification, immigration status, and age) to the religious choices of Black adults and assess the consequences of religious choices on Black adults' understanding and response to the COVD-19 outbreak.