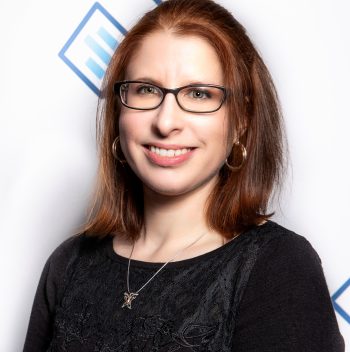 Natalie Jackson, Ph.D., (she/her) is the Director of Research at PRRI. She has spent the last 15 years developing extensive expertise in the survey research process and quantitative political science.
Natalie's research on how people form opinions, as well as on the election polling and forecasting landscape, has appeared in peer-reviewed journals and edited volumes. Natalie received her Ph.D. in political science from the University of Oklahoma and was a postdoctoral associate at the Duke University Initiative on Survey Methodology. Her BA in political science and history is from West Texas A&M University.
She serves on the councils of the DC chapter of the American Association for Public Opinion Research and the National Capitol Area Political Science Association, as well as on the Careers Diversity Committee for the American Political Science Association. She is on the editorial boards of Social Science Quarterly and PS: Political Science and Politics. In addition, Natalie teaches graduate-level research methods at American University as an adjunct professor and is currently editing a book on nonacademic career options for social science PhDs.
Prior to joining PRRI, Natalie held senior and management positions at JUST Capital, HuffPost, and the Marist Institute for Public Opinion.