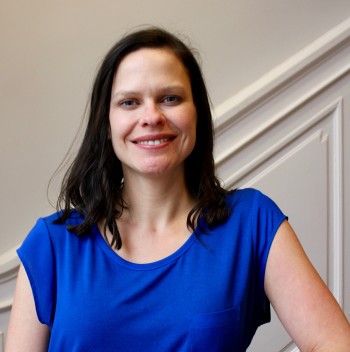 Ms. Boulter brings to PRRI editorial expertise and a background in religious and cultural studies.
Prior to joining PRRI she was an assistant producer for public radio's Interfaith Voices  and a communications associate at the Association of American Colleges and Universities, where she analyzed cultural trends through the lens of campus politics and the undergraduate experience.
She graduated Phi Beta Kappa from the University of Chicago with a BA in Near Eastern Languages and Civilizations, and has master's degrees in religion (Westminster Theological Seminary) and Mesopotamian Studies (University of Michigan). Her undergraduate and graduate work focused on the intersection of history, literature, and ideology in ancient texts.