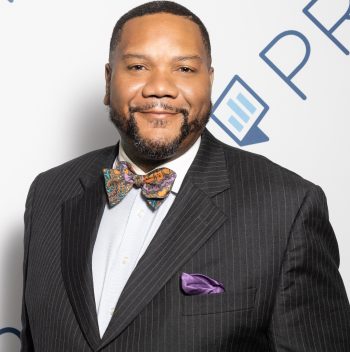 Mr. Palmer brings over two decades of experience creating media, outreach campaigns, and events that spark conversations and action to PRRI.
Before joining PRRI, Mr. Palmer owned and operated a media and public affairs firm and served as Associate Commissioner of External Affairs for the Social Security Administration. He is also the former Deputy Chief Policy Officer for the Pension Benefit Guaranty Corporation. Prior to his work during the Obama administration, Mr. Palmer worked on Capitol Hill as the Communications Director for the Congressional Black Caucus, as National Press Secretary at Media Matters for America, and as Press Secretary for the Ways and Means Committee of the U.S. House of Representatives. He was a reporter with Newsday, covering government and politics in New York. He joined the Washington bureau in September 2004 as Newsday's congressional correspondent, reporting on the daily activities on Capitol Hill, with a focus on the New York delegation.
Mr. Palmer is a graduate of the University of California at Los Angeles, where he majored in African American studies.