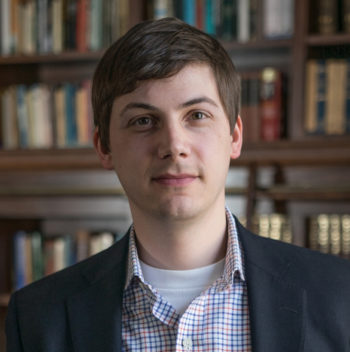 Dr. Daniel Cox is the Research Director and Cofounder of PRRI, specializing in survey research, politics, youth culture and identity and religion.
He has coauthored numerous academic book chapters, journal articles and conference papers on topics relating to religious polarization, anti-Muslim attitudes in the U.S., religious tolerance of atheists, and new methods for measuring social class and religious belief. He is a regular contributor to FiveThirtyEight and is frequently featured in major national media outlets such as The Atlantic, CNN and The Washington Post. His article "Religious Diversity May be Making America Less Religious" won the Religion Communicator's Council 2017 Wilbur Award.
Prior to cofounding PRRI, he served as Research Associate at the Pew Research Center, where he worked on Pew's first survey of American Muslims and the Religious Landscape Survey. He is an active member of the American Association of Public Opinion Research (AAPOR) and the American Political Science Association (APSA). Dr. Cox holds an M.A. and a Ph.D. in American Government from Georgetown University where he focused on public opinion, political behavior and religion and politics.