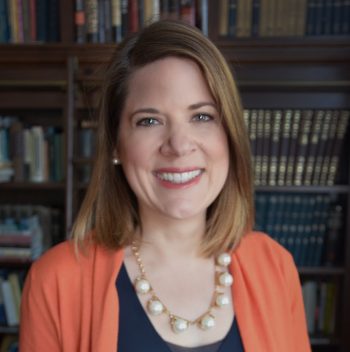 Dr. Davis has expertise in the role of religious rhetoric in public policy debates and extensive experience in nonprofit program management, the academy, and religious communities.
She holds a PhD in religion from Vanderbilt University, where she was a fellow in the Program for Theology and Practice. She also holds an MDiv from Emory University and bachelor's degrees in Political Science, Spanish, and Latin American Studies from Southern Methodist University. Her areas of expertise include the public impact of religion in the U.S., gender and sexuality, and religious liberty. Dr. Davis has appeared on Religion & Ethics NewsWeekly and written in a variety of outlets such as The Washington Post, Newsweek, Religion Dispatches, and HuffPost.
Before joining PRRI, Dr. Davis led the Center for Public Theology at Wesley Theological Seminary as Deputy Director and served as a Senior Policy Analyst at the Center for American Progress. She is also an ordained minister in the United Methodist Church and has served on the adjunct faculties of Wesley Theological Seminary and Andover Newton School of Theology, where she was a Lilly Faculty Fellow. She is an active member of the American Academy of Religion.