Worries of White Christian Nationalists Tied to Demographic Change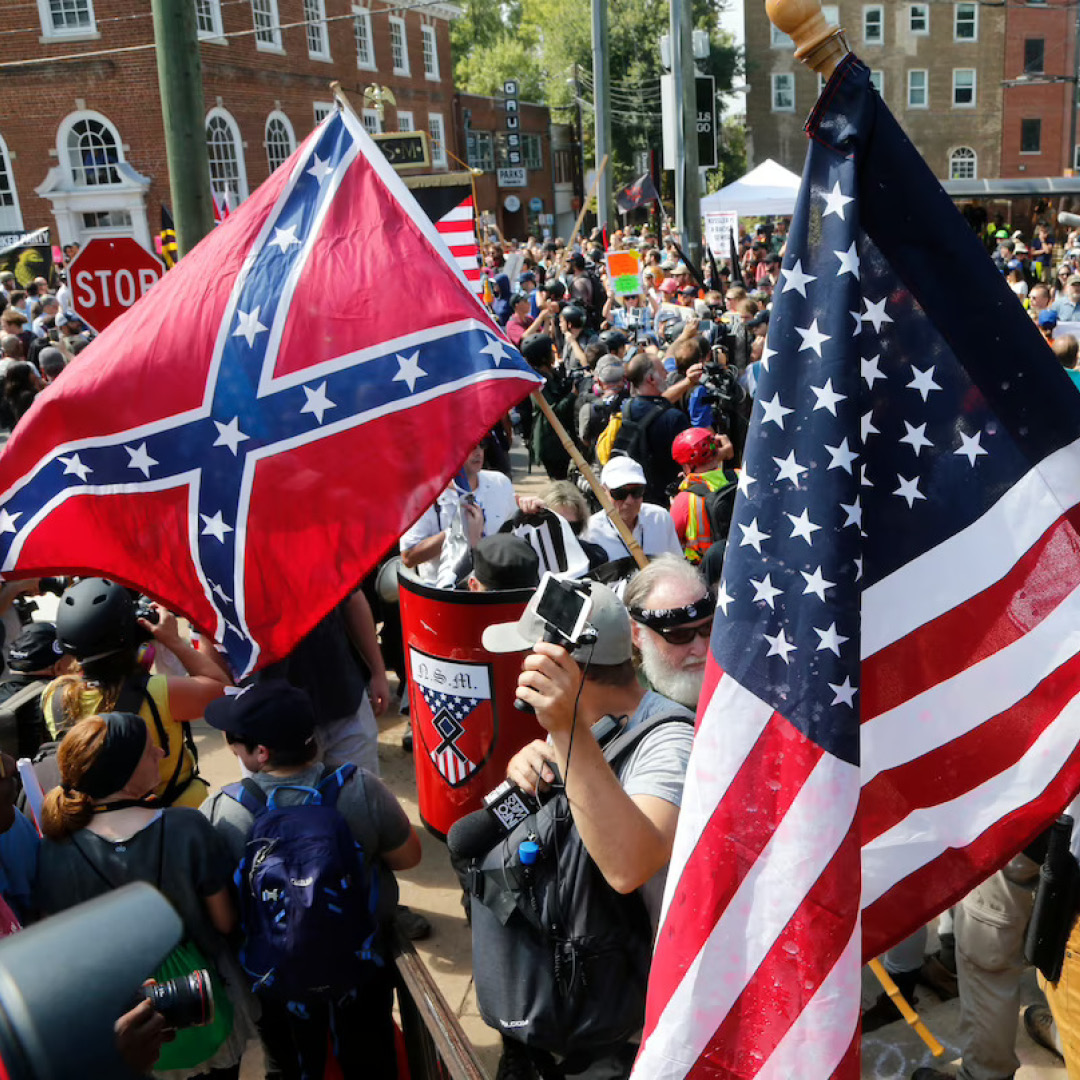 Worries of White Christian Nationalists Tied to Demographic Change
Jennifer Rubin for The Washington Post writes about PRRI's 2022 update tothe PRRI Census of American Religion, which was based on over 40,000 interviews. Rubin cites Robert P. Jones, Ph.D., who says that the Census "confirms that the decline of white Christians (Americans who identify as white, non-Hispanic and Christian of any kind) as a proportion of the population continues unabated." He continues: "White evangelical Protestants have experienced the steepest decline. As recently as 2006, white evangelical Protestants comprised nearly one-quarter of Americans (23%). Today, white evangelical Protestants comprise only 13.6% of Americans." The Census also finds that nearly four in ten Americans ages 18-29 (38%) are religiously unaffiliated, and that as the cohorts age, the growth in religiously unaffiliated Americans has started to show up more in the 30-49 age category. Rubin notes that Trump stirred the victimization that many white Christians were already feeling: "That 'something' they felt had been stolen may have been as concrete as the 2020 election, or as all-encompassing as white Christian supremacy."
---
Abortion Foes Seek Vows From 2024 GOP Hopefuls
Rachel Roubein for The Washington Post reports that leading antiabortion groups are seeking to ensure that potential 2024 Republican presidential nominees promise to back nationwide restrictions on abortion. One of the most prominent groups pushing this goal is Susan B. Anthony Pro-Life America, which is likely to ask candidates to sign a pledge supporting a federal minimum limit on abortion at no later than 15 weeks of pregnancy. "If any GOP primary candidate fails to summon the moral courage to endorse a 15-week gestational minimum standard, then they don't deserve to be the president of the United States," said Marjorie Dannenfelser, the president of SBA Pro-Life America. PRRI finds that two-thirds of Americans (64%) say that abortion should be legal in most or all cases, while roughly one-third (34%) say it should be illegal in most or all cases.
---
Wyoming Becomes First State to Outlaw the Use of Pills for Abortion
David W. Chen and Pam Belluck for The New York Times report that on Friday, Wyoming became the first state to outlaw the use of pills for abortion separate from an overall ban. The authors note that Gov. Mark Gordon of Wyoming signed that state's medication abortion ban on the same day that he said he would allow another more sweeping measure banning abortion to become law without his signature. The law would ban abortion under almost all circumstances, making it a felony to provide an abortion. "I have acted without bias and after extensive prayer, to allow these bills to become law," wrote Mr. Gordon. The abortion pill law will take effect on July 1 and would make it illegal to "prescribe, dispense, distribute, sell or use any drug for the purpose of procuring or performing an abortion." In total, 15 states have enacted restrictions on access to medication abortion, according to the Guttmacher Institute. PRRI research finds that eight in ten oppose laws that make it a felony crime to seek an abortion (17% favor vs. 80% oppose).
---
The Truth About St. Patrick's Day
James Farrelly for The Conversation writes that in 1997, he took his students to Croagh Patrick to visit the place where thousands of pilgrims pay homage annually to St. Patrick, who is recognized as the bishop who brought Christianity to Ireland. The story of St. Patrick is that as he lay on his deathbed on March 17 in A.D. 461 at Croagh Patrick, he allegedly asked those gathered around him to toast his heavenly journey with a "wee drop of whiskey" to ease their pain. Farrelly writes that the Festival of St. Patrick began in the 17th century as a religious and cultural commemoration of the bishop, yet scholars are often stymied in their attempts to separate fact from legend. Adults in Ireland honor him by following his footsteps all around the nation. Americans, however, celebrate by drinking, spending $6.16 billion in 2023 and consuming 13 million pints of Guinness. Beginning in the 1990s, Ireland caught on to the Americanized version and drew both tourists and euros from around the world. Farrelly closes by begging the question: if St. Patrick had requested a silent prayer instead of "a wee drop of whiskey" to toast his passing, would his celebration have stayed more sacred than profane?
---
What's Buzzing?
Read PRRI's full report "Abortion Attitudes in a Post-Roe World: Findings From the 50-State 2022 American Values Atlas" here.