'White Too Long' Debuts Across the Nation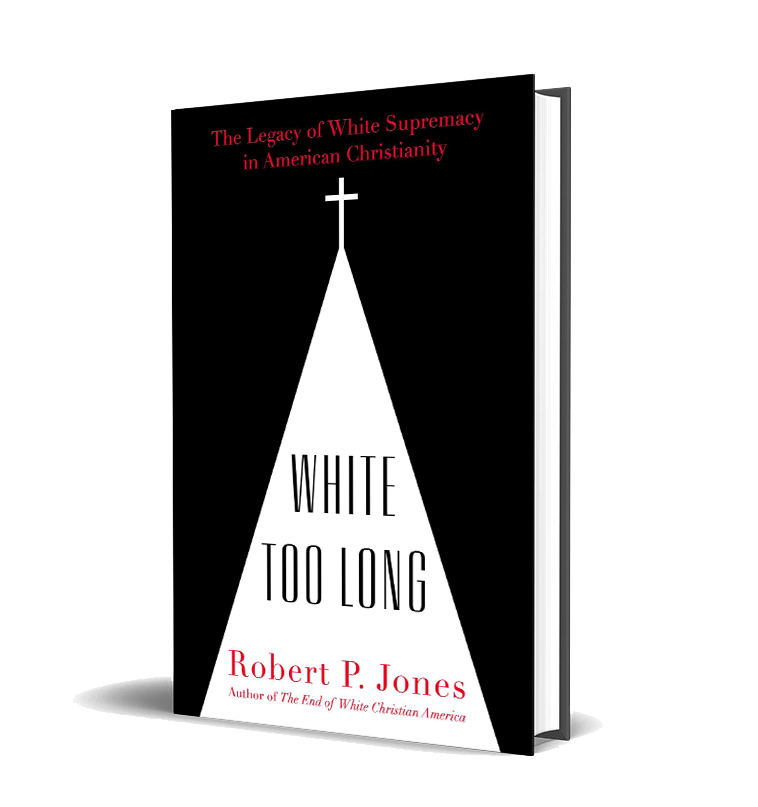 'White Too Long' Debuts Across the Nation
On Tuesday, Simon & Schuster published the new book from PRRI CEO and founder Robert P. Jones, "
White Too Long: The Legacy of White Supremacy in American Christianity
." On the day of the book's release, The Atlantic published an excerpt of the book. "The Christian denomination in which I grew up was founded on the proposition that slavery could flourish alongside the gospel of Jesus Christ. Its founders believed that this arrangement was not just possible, but divinely mandated," 
Jones writes in the opening
.
 "Yet many white Christians, like myself, came of age in churches and communities where we seldom heard anything substantive or serious about the white-supremacist roots of our faith."
Robert P. Jones: 'White Supremacy Has Disfigured Christianity'
In a recent piece for 
Sojourners
, Robert P. Jones discussest his new book, "
White Too Long: The Legacy of White Supremacy in American Christianity
." In the essay, Jones explains the origins of the text, and expresses hope for how white Christians can combat inherent racism in the future. "I'm hopeful that if we shed enough light on this troubling past, it might cast out the demons of willful amnesia in our present. If there's a passage of scripture that has reverberated in my head as I've been writing, it's this one, which was also the chorus of a youth choir anthem sung regularly at our church: 'For you shall know the truth. And the truth will set you free,'" he writes.
Is Kamala Harris Poised to be Joe Biden's Running Mate?
College Student at the Center of Transgender Sports Battle in Idaho
Liberal Virginia Town Rethinks its Identity in the Wake of Confederate Flag Debate
According to PRRI data from 2019,
Americans are divided along party lines over the symbolism of the Confederate flag, with 70% of Democrats saying it is more a symbol of racism than Southern pride
, along with 41% of independents, and just 17% of Republicans. In Lexington, Virginia, a predominantly liberal town where Robert E. Lee and Stonewall Jackson are buried, residents are deciding how to reckon with the national conversation. "As Americans protesting racial injustice have torn down statues and memorials to Confederates, the town finds itself reassessing its identity, divided between the growing imperative to eradicate symbols of slavery and decades of cultural and economic ties to the Confederates who fought to preserve it," reports 
The New York Times
.