White Evangelical Protestants Churches: Dying or Going Strong?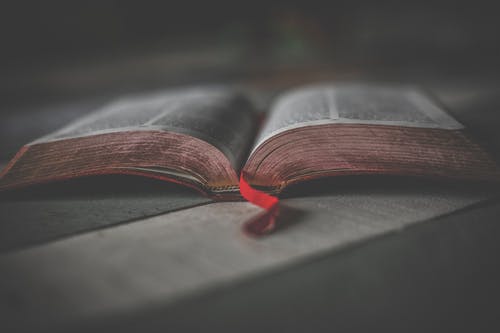 White Evangelical Protestants Churches: Dying or Going Strong?
In his new book "The Myth of the Dying Church: How Christianity is Actually Thriving in America and the World," author Glenn T. Stanton posits that attendance and support for churches is only declining in liberal, mainline Protestant churches. "Churches that are faithfully preaching, teaching, and practicing Biblical truths and conservative theology are holding stable overall," he writes. In an analysis of Stanton's text for The Gazette, writer Steve Rabey notes that Stanton paints a relatively "rosy picture" of the health of evangelical Protestant churches. Rabey references PRRI data that shows that white evangelical Protestants are in decline—along with white mainline Protestants and white Catholics. PRRI data from 2017 shows that white evangelical Protestants were once thought to be bucking a longer trend, but over the past decade their numbers have dropped substantially. Fewer than one in five (17%) Americans are white evangelical Protestant, but they accounted for nearly one-quarter (23%) of Americans in 2006. Over the same period, white Catholics dropped five percentage points from 16% to 11%, as have white mainline Protestants, from 18% to 13%.
Actress Uses Emmys to Raise Awareness for LGBTQ Supreme Court Case
Laverne Cox, a transgender actress and activist known for her work on "Orange Is The New Black," brought an ACLU attorney as her guest to the Emmy Awards to speak out about LGBT nondiscrimination laws. Chase Strangio accompanied Cox, and during pre-show interviews, addressed an upcoming U.S. Supreme Court case. "Everyone should be aware that the administration is asking the Supreme Court to make it legal to fire workers just because they're LGBTQ," Strangio told E! host Giuliana Rancic. "And this is actually going to transform the lives of LGBTQ people, and people who are not LGBTQ. Anyone who departs from sex stereotypes, like all the fabulous people here, for example. So, we really need to show up on October 8 and pay attention because our lives are on the line." PRRI data indicates that there is widespread support for laws that would protect LGBT Americans. Nearly seven in ten (69%) Americans favor laws that would protect LGBT people from discrimination in jobs, public accommodations, and housing. Younger Americans are likelier than older Americans to say they support laws protecting LGBT people from various forms of discrimination. More than three-quarters (76%) of younger Americans (ages 18-29) favor such laws, compared to 59% of seniors (ages 65 and older). 
Americans Support Medicaid Coverage of Birth Control
In a recent data analysis, PRRI's Molly Igoe looks at a recent data and what it says about American attitudes towards Medicaid covering birth control. According to PRRI's latest release, 77% of Americans support Medicaid covering birth control for low-income women. Igoe notes that there is widespread support for this cause, including support from Democrats (89%) and Republicans (64%). Within the parties, there appears to be more disparaging data. "Liberal and moderate Republicans (both 78%) are more likely than conservative Republicans (59%) to favor government health insurance programs covering birth control costs for low-income women. Similarly, liberal independents (87%) and moderate independents (83%) are more likely than conservative independents (65%) to support this," Igoe writes. "Support is more evenly distributed among Democrats: 93% of liberal, 88% of moderate, and 80% of conservative Democrats support these programs covering birth control costs for low-income women." For the last five decades, federal funding for abortion coverage has been restricted via the Hyde Amendment. 
"When They See Us" Actor Makes History at Emmys
Jharrel Jerome, the star who portrayed Korey Wise in the recent Netflix series "When They See Us," made Emmy history on Sunday night with his victory in the Outstanding Lead Actor in a Limited Series or Movie category. Jerome became the first Afro-Latino actor ever to win an Emmy award in an acting category. During his acceptance speech, Jerome spoke some Spanish to the crowd while he thanked those involved with the series. The 21-year-old Dominican American actor, who was born and raised in the Bronx, is also the youngest recipient of the award. PRRI data shows that the portrayal of Black and Latino characters in the entertainment industry is a hot topic among young people. Young people are divided in their opinions about the ways in which racial minorities are portrayed in news and entertainment media. Nearly two-thirds (66%) of young people say black people are portrayed by the news media and entertainment industry in a way that promotes negative stereotypes, while about one-third (34%) say the media presents a fair and accurate representation. About six in ten (59%) young people say Hispanic people are portrayed negatively in the media, while about four in ten (41%) say their characterizations are fair and accurate.