Which States Are Taking Social Distancing Seriously?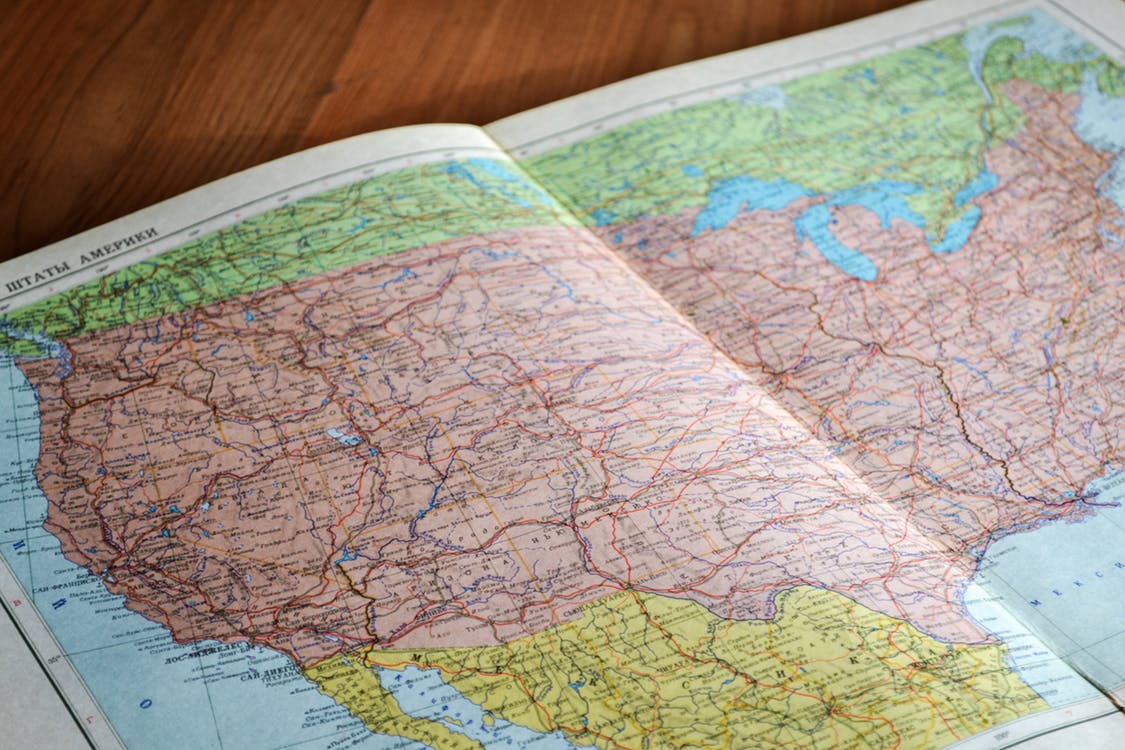 Which States Are Taking Social Distancing Seriously?

Recent data compiled by analyzing GPS activity on cell phones shows who is, and who is not, cooperating with directives to social distance. Washington, D.C., where many workers have been teleworking for almost two weeks and restaurants have been to-go only for nine days, receives an "A" for their efforts to social distance. Unacast, the company compiling the data, shows that Washingtonians have cut their travel by over 50%. Across the country, Wyoming — which is not as densely populated as Washington, D.C. — has the lowest score on Unacast's grading scale, with an "F." The Washington Post raises the question on whether the federal government could use similar tactics to monitor who is and who is not taking the threat of the coronavirus outbreak seriously. Thomas Walle, chief executive of Unacast, explains that process. "We can start to see and learn what states are getting this right," he says. "Over weeks now, we can identify what are the states and counties that are putting measures in place, and see if the number of cases stabilizes or drops."
Senate Passes Historic Stimulus Bill following Coronavirus Outbreak
The U.S. Senate is expected to vote on Wednesday to affirm a historic stimulus package in response to the coronavirus, valued at $2 trillion. "After days of intense discussions, the Senate has reached a bipartisan agreement on a historic relief package for this pandemic," Sen. Majority Leader Mitch McConnell (R-KY) said early Wednesday morning. Among the new measures to help workers in the wake of the coronavirus are unemployment benefits extended to participants in the gig economy. "This is an unprecedented expansion of benefits to gig economy workers, who have been classified as independent contractors instead of employees by ride-hailing and food delivery companies, among others," reports Kia Kokalitcheva of Axios. This will impact workers across the country, especially in California where a shelter in place order has been mandated since last week. Restaurants that are still open have shifted to an entirely to-go service model, often relying on apps like Uber Eats or Postmates to get their food to customers. PRRI data shows that over one in ten (11%) of Californians report working in the gig economy in the last year. That number rises to 21% when just focusing on young Californians. 
Young People Throw 'Coronavirus Party,' Guest Gets Coronavirus
Kentucky Gov. Andy Beshear announced this week that one of Kentucky's newest cases of the coronavirus is a young person who had recently attended what is being billed as a "coronavirus party." Beshear expressed dismay at having to explicitly tell residents not to throw such gatherings. "This is the part where I, the person that tells everybody to be calm, have to remain calm myself," Beshear explained. "Because anyone who goes to something like this may think that they are indestructible, but it's someone else's loved one that they are going to hurt." Beshear admonished the party-goers and called them "callous." "Don't be so callous as to intentionally go to something and expose yourself to something that can kill other people. We ought to be much better than that," he said. In 2017, PRRI asked adults what they thought ofthe younger people and their possible shared values. Three quarters (75%) said that they agreed that young people did not share the same values as them. 

Debate Over Whether Abortion is an Essential Medical Procedure Continues 

As states across the country scramble to secure medical supplies for hospitals battling the coronavirus, whether abortion is an essential medical procedure has politicized some of the relief efforts. States such as Idaho, Texas, and Mississippi have seen their state governments deem abortions as nonessential, while New York and New Jersey, among others, have said the opposite. This week, conservative groups published a letter to Health and Human Services Secretary Alex Azar looking for federal intervention on the topic. "While we are in a hectic race to save lives, Planned Parenthood and other powers in the abortion industry remain insistent on taking the lives of innocent unborn children," the letter states. Even if abortion care is deemed essential, travel bans, court closures, and stay at home orders add additional wrinkles to the debate. PRRI data shows that support for abortion is highest in the Northeast, where six in ten (61%) say abortion should be legal in most or all cases, including over one-quarter (27%) who say abortion should be legal in all cases. The West follows with over half (56%) saying abortion should be legal in most or all cases, including 25% who say it should be legal in all cases. The South and Midwest are more split on the issue, with 52% of the Midwest and 49% of the South saying abortion should be legal in most or all cases.