1.26.19 Trump Administration Grants Waiver to Agency That Works Only With Christian Families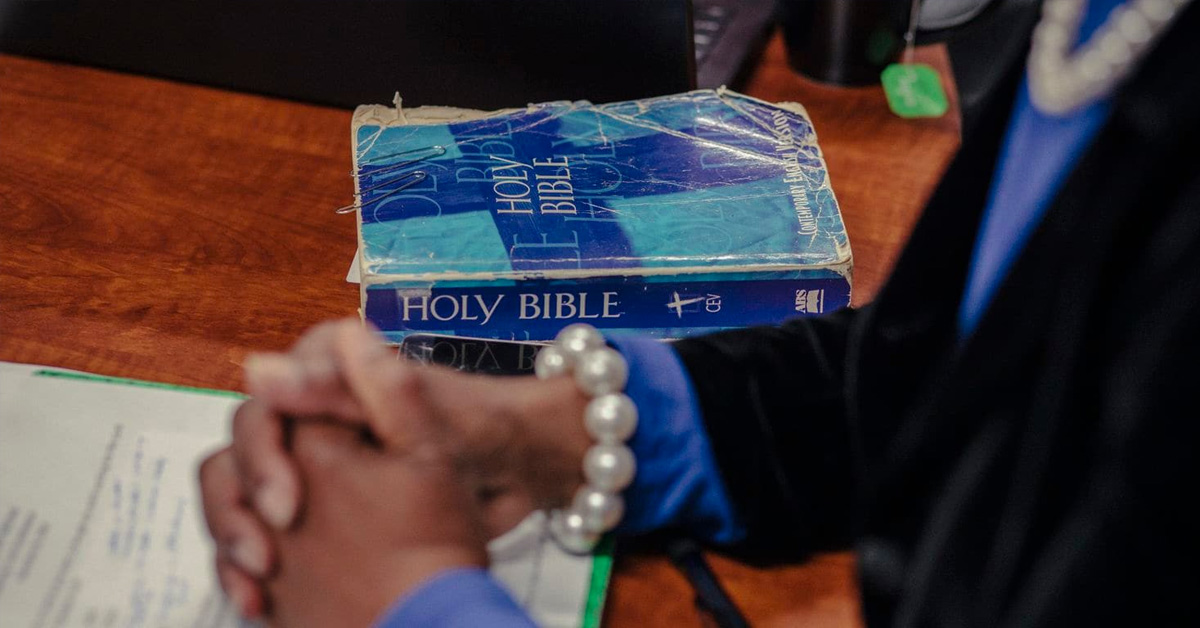 On Wednesday, the Trump administration announced that it was granting a waiver to a South Carolina-based Christian group called Miracle Hill Ministries, allowing it to participate in a nationally funded foster-care program even though the organization only works with Christian families. The group's policy is in violation of a regulation enacted late in the Obama administration that barred discrimination on the basis of religion by institutions accepting money from the Department of Health and Human Services (HHS). "About a year ago, the South Carolina Department of Social Services learned of Miracle Hill's policy, notified the group it was in violation of federal law and downgraded it to a provisional license. Gov. Henry McMaster (R) then asked HHS for a waiver," Laura Meckler of The Washington Post writes. The announcement comes days before Miracle Hill's provisional license was set to expire. Miracle Hill has come under fire in the past for its refusal to serve LGBT couples. According to PRRI polling, less than half (49 percent) of Americans say small business owners generally should not be allowed refuse services to gay and lesbian people even if doing so would go against their religious beliefs. Forty-two percent of the public say this should be allowed. However, there are some differences by religion: 61 percent of white evangelical Protestants support allowing small business owners to refuse services to gay and lesbian people.
Colorado Senator Criticizes Colleague Ted Cruz
Sen. Michael Bennet (D-CO) had harsh words for Sen. Ted Cruz (R-TX) on the Senate floor on Thursday. Bennet, who said that he seldom makes disparaging remarks about his colleagues, accused Cruz of crying "crocodile tears" after Cruz spoke about how first responders were affected by the government shutdown. Bennet reminded Cruz about the impact of the 2013 shutdown which occurred when Colorado was suffering from massive flooding. "When the senator from Texas shut this government down in 2013, my state was flooded, it was underwater, people were killed," Bennet said. Bennet also questioned how Cruz could be so nonchalant about the notion of the government seizing Texan land via eminent domain to build a border wall between the U.S. and Mexico. After nearly three minutes of publicly lashing Cruz, Bennet summarized how he felt about the shutdown: "Which goes to my final point, how ludicrous it is that this government is shut down over a promise the president of the United States couldn't keep," he said. "And that America is not interested in having him keep. This idea that he was going to build a medieval wall across the southern border of Texas, take it from the farmers and ranchers that were there and have the Mexicans pay for it is isn't true. That's why we're here."
Bennet's words were the latest example of disharmony among elected officials over the shutdown. Earlier this week, it was announced that the State of the Union address, previously scheduled for January 29th, would not go ahead as scheduled because of the shutdown. Separate Senate bills by Republicans and Democrats to reopen the government and address issues at the border were rejected on Thursday. According to the 2018 Civic Engagement Survey by Public Religion Research Institute and The Atlantic, a majority of Americans (62 percent) say they are pessimistic that Americans who hold different political views could come together to solve problems. According to the survey, Republicans (39 percent) are slightly more optimistic about this prospect than Democrats (33 percent).
Some Catholics Want Andrew Cuomo Excommunicated
After New York Gov. Andrew Cuomo (D) signed into an expansive abortion rights bill into law on Tuesday, some prominent Catholics have urged Cardinal Timothy Dolan of New York to excommunicate Cuomo, writes J.D. Flynn in The Washington Post. The legislation is at odds with the Church's long-standing opposition to abortion. It is unlikely, according to Flynn, that Dolan will excommunicate Cuomo, in part because it's not clear whether Cuomo's decision to enact the law is, technically speaking, worthy of excommunication. "One excommunicable offense does deal with abortion, but it applies only if a Catholic is directly involved in an abortion. Some experts have argued that a long history of advocacy for abortion rights demonstrates Cuomo's implicit heresy, another canonical crime for which he might be excommunicated. But the path to formally declaring Cuomo a heretic is complicated, and Dolan probably would not pursue it," Flynn writes. According to PRRI polling, 48 percent of Catholics say that Roe v. Wade — the 1973 ruling that affirmed a constitutional right to abortion — was decided correctly, while 40 percent of Catholics say it was not. There are some differences among Catholics along racial and ethnic lines: a majority (54 percent) of white Catholics believe Roe v. Wade was correctly decided, but Hispanic Catholics are more divided. Only 42 percent of Hispanic Catholics believe Roe v. Wade was the right decision, compared to 47 percent who say it was the wrong decision and should be overturned.