'We Don't Do That Here:' Most Abortion Exceptions Not Granted in Practice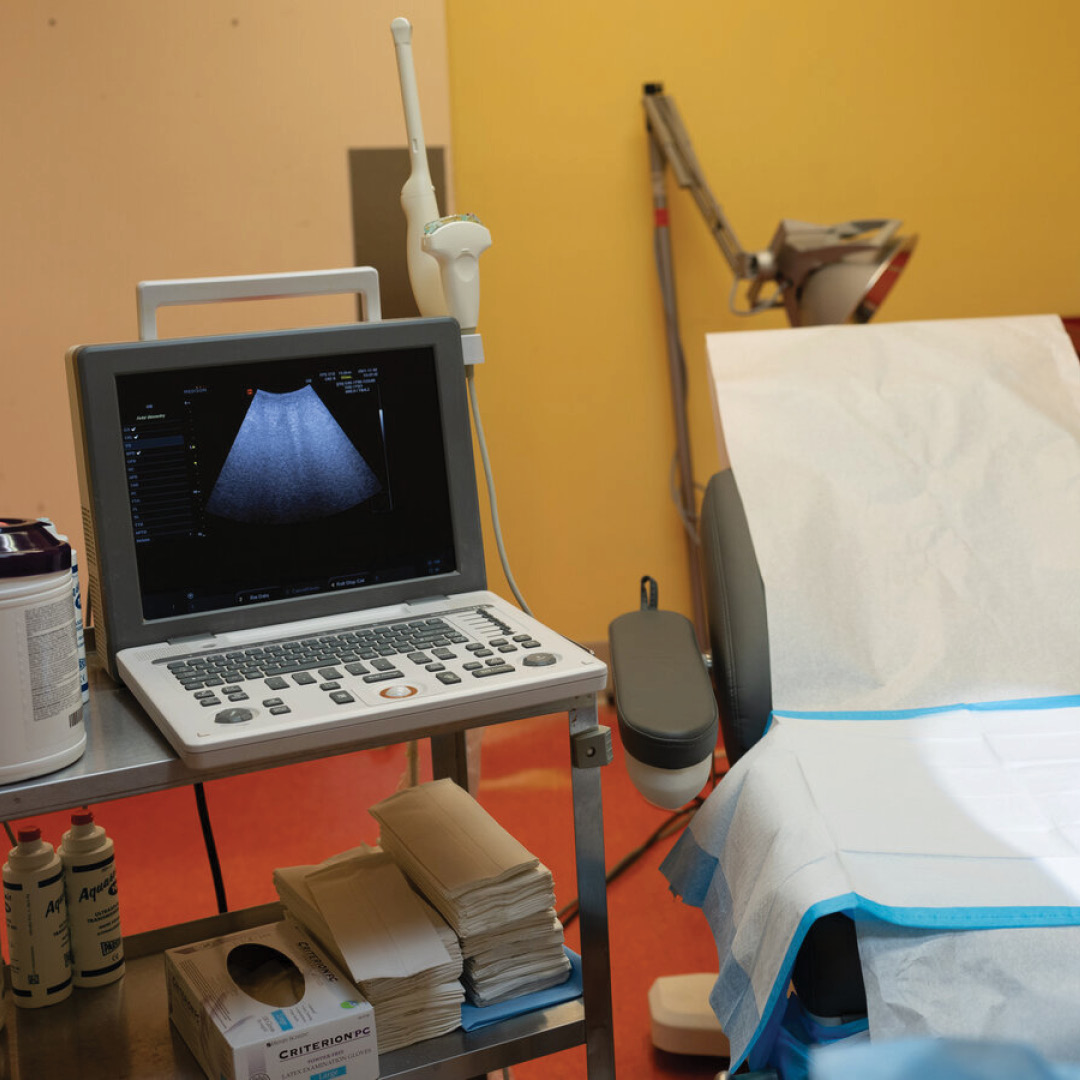 'We Don't Do That Here:' Most Abortion Exceptions Not Granted in Practice
Amy Schoenfeld Walker for The New York Times reports that in the months following the overturn of Roe v. Wade, very few exceptions to these new abortion bans have been granted. The unclear laws and the threat of criminal penalties have made doctors and hospitals largely turn away patients, even in states with exceptions. Walker lists several examples: Louisiana has exceptions for protecting the life or health of the patient and for deadly birth defects, but has reported zero abortions since its ban took effect. Mississippi, which also allows exceptions for rape and protecting the life of the patient, has reported only two abortions. Experts say thousands of women have most likely qualified for exceptions to state abortion bans in the months since Roe was overturned, yet those states also require proof of an assault from a police report or a doctor's note–and about two-thirds of such victims do not reportsuch assaults to law enforcement. PRRI research finds that 72% of Americans oppose laws that would ban all abortions except in cases to save the life of the mother.
---
Early Rift Over Immigration Exposes House GOP's Tough Path to Consensus
Marianna Sotomayor and Theodoric Meyer report that House Republicans' attempt to bring a border security bill to the floor was thwarted after backlash from more moderate Republicans, derailing a pledge Speaker Kevin McCarthy(R-Calif.) made to lawmakers for tougher immigration laws. The authors write that the bill would empower the Homeland Security secretary to unilaterally bar all undocumented migrants from entering the United States through any point of entry deemed necessary at the border–including migrants and unaccompanied children seeking political asylum in the U.S. Tony Gonzales (R-Tex.), who represents the largest stretch of the U.S.-Mexico border of any lawmaker, is one of two Republicans who have been at the forefront of opposing the bill. "We can't allow the Republican Party to be hijacked," Gonzales said. "Trying to ban legitimate asylum claims — one, it's not Christian, and two, to me, it's very anti-American." PRRI research finds that Republicans (69%) are about twice as likely as independents (37%) and about four more times as likely as Democrats (17%) to say newcomers threaten traditional American customs and values.
---
State Laws Restricting Rights of LGBTQ+ Youth Are Hurting Their Mental Health
Orion Rummler for 19th News reports that according to a new online poll done by Morning Consult and the Trevor Project, LGBTQ+ youth say that state proposals restricting their rights in schools, sports and doctor's offices, are negatively affecting their mental health. Seventy-one percent of the 716 surveyed said that debates around state laws restricting their rights of LGBTQ+ young people had negatively impacted their mental health, with 27% characterizing the negative effect as severe. Rummler highlights that many states that already lacked LGBTQ+ support are now under political duress due to bills that restrict what teachers can say in the classroom about LGBTQ+ people, direct school employees to address students using pronouns that match their sex assigned at birth, and mandate school employees to out trans students to their parents. The survey also found that trans and nonbinary youth were more likely than cisgender queer youth to say they experienced more bullying in the past year due to these policies, and they were more likely to feel less safe than their cisgender peers going to the doctor or hospital when they were sick.
---
White Christian Nationalism Isn't Pro-Life. It's Pro-Order.
PRRI Board Member Andrew Whitehead and Samuel L. Perry write for Religion News Service that seeing Christianity as central to being truly American is powerfully associated with strong opposition toward abortion. They note that Christian nationalists are motivated by a particular moral traditionalism, one that seeks to ensure that abortion is not defined as an expression of bodily autonomy. Data from their research supports this theory: roughly half of whites who strongly identify as pro-lifers affirm Christian nationalism as a label or policy preference, and more than 90% of those who identify as "Christian nationalist" also identify as "pro-life." The authors argue that Christian Nationalism is opposed specifically to the disruption of established hierarchies, as indicated by Christian Nationalists' adoption of more traditionalist gender ideology. PRRI research finds that approximately two-thirds of Republicans (68%) say society has become too soft and feminine, compared with 44% of independents and less than one in five Democrats (19%).
---
What's Buzzing?
Read PRRI's report "Challenges in Moving Toward a More Inclusive Democracy: Findings from the 2022 American Values Survey" here.