Vulnerable House Democrats Could Block Impeachment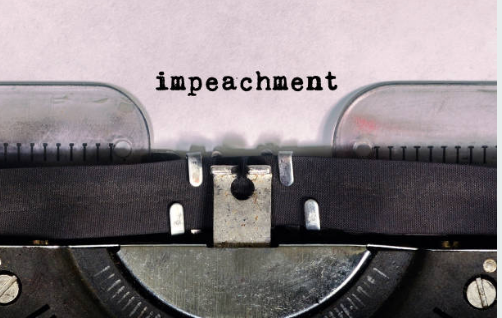 Vulnerable House Democrats Could Block Impeachment
In a recent piece for The Hill, Cristina Marcos explains how a select few House Democrats have a greater amount of influence on the topic of impeachment. Of the 55 Democrats that the National Republican Congressional Committee lists as vulnerable seats in the House, only 13 have publicly come out in favor of an impeachment inquiry of President Donald Trump. This attitude is in line with House Speaker Nancy Pelosi (D-CA) who so far, has balked at impeachment. Marcos writes, "Pelosi has said it does not make sense to go forward with impeachment if supporters do not have the 218 votes necessary to win a vote on the floor — let alone the 67 Senate votes required for a conviction. Allies have warned an impeachment proceeding could backfire on Democrats just as it did for Clinton-era Republicans." Democrats took back the house during the 2019 midterm elections and appear poised to continue to hold legislative power. PRRI data shows that unsurprisingly, attitudes are very divided along partisans when it comes to impeachment. More than three-quarters (77%) of Democrats and about one in ten (11%) Republicans say Trump should be impeached.
Mississippi Wedding Hall Backtracks Anti-Interracial Marriage Stance
A Mississippi wedding hall has issued an apology after a patron recorded an employee saying that hosting an interracial wedding was against their religious beliefs. "First of all, we don't do gay weddings or mixed race … because of our Christian race, I mean, our Christian belief," an employee of Boone's Camp Event Hall is heard saying on camera. The woman recording the video had ventured to the venue to see why the hall had informed her brother and his fiancé they were no longer welcome to host their wedding there. In a since deleted apology post, the owner of the event hall claimed that they had misremembered a portion of the Bible that stated interracial marriage was not allowed. "My intent was never of racism, but to stand firm on what I 'assumed' was right concerning marriage," they wrote. In 2016, Mississippi became the first state to pass a law allowing business owners to refuse service if granting service would violate their religious beliefs. PRRI data shows that 15% of Americans and 22% of White Protestants believe a business should be allowed to refuse to serve African Americans if it violates their religious beliefs.
The Economic Realities of Youth Sports
A recent study shows that the 2018-2019 school year was the first year on record where high school attendance increased, while participation in high school sports decreased. In The Atlantic, Derek Thompson writes of the booming economy of intramural sports, and how many communities are simply priced out. "Before kids enter high school, they tend to participate in youth sports leagues, which have become one big pay-to-play machine. It's now common for high-income parents to pull their kids out of the local soccer or baseball leagues and write thousand-dollar checks to join super-teams that travel to play similar kids several counties away," Thompson explains. For some families this is not a viable reality. Economic inequality goes beyond youth sports. Thompson notes that fewer than one in seven students playing Division 1 sports who received scholarship money are the first in their family to attend college. PRRI data from 2017 shows that 77% of the country agree that our economic future depends on helping black and other minority children be successful.
The Metropolitan Community Church and the Gay Rights Movement
For over 50 years, the Metropolitan Community Church in Los Angeles, California, has welcomed and accepted LGBT congregants. The church was founded by Troy Perry, a previously "defrocked" minister who was openly gay. A new piece in The Daily Beast tells the story of the church and its place in the history of the gay rights movement, and modern Christianity. "Today, the extent to which the MCC and its legacy remains under-appreciated, even to aficionados of LGBT+ culture, speaks to the degree to which an institution that once stood in the vanguard of early Gay Liberation has been sidelined and left out of history books," writes author Robert W. Fieseler. PRRI data shows that for many Americans, LGBT issues and the church do not often intersect. Data from 2018 shows that 57% of Americans do not hear about LGBT issues in church.