Uphill Climb for Evangelicals Who Preach Climate Change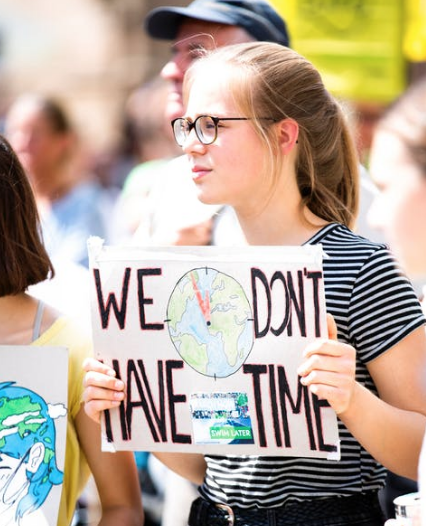 Uphill Climb for Evangelicals Who Preach Climate Change
A recent story in Quartz highlights the small number of evangelical leaders who embrace environmentalism alongside their faith. "As Christians, we believe that we have been given responsibility over every little thing on this planet," Katharine Hayhoe tells Quartz. "And we believe we're to care for people who are less fortunate than ourselves." PRRI data shows that Hayhoe, along with other evangelicals, have a considerable amount of work ahead of them if they are to make this a dominant issue for evangelical voters. Nearly four in ten (38%) of Americans say that climate change is a critical issue to them, while 26% say that it is not a very important issue at all. In comparison, barely one in ten (13%) of white evangelical Protestants believe that climate change is an important issue to them. Nearly half (49%) believe that the issue is not important at all. 
Duke University Bans Group with Anti-LGBT Rules
The student government at Duke University has banned a school chapter of a collegiate organization embroiled in controversy due to its stance on LGBT issues. Young Life, a national Christian organization, bans LGBT members from holding leadership positions in the organization. The official policy of the organization states that while they do not prevent those "who practice a homosexual lifestyle from being recipients of ministry of God's grace," those persons "are not to serve as staff or volunteers in the mission and work of Young Life." That statement stands in violation with Duke's schoolwide nondiscrimination policy. A spokesman for Young Life said that they would try and work with the school to establish a policy that "complies with the university's expectations." PRRI data shows that 76% of young people ages 18-29 support LGBT nondiscrimination protections. 
Landmark Gig Economy Bill Passes in California
California Gov. Gavin Newsom signed a new law on Wednesday that will classify people who work for gig economy services, such as Uber and Grubhub, as employees instead of independent contractors as they previously had been. In a 2018 survey, PRRI provided an in-depth analysis on workers in the gig economy in California. Data shows that 11% of Californians report participating in the gig economy in the last year. Workers who are struggling with poverty are about twice as likely as workers who are not struggling to report participating in the gig economy in the last year (17% vs. 9%). Of those who work the gig economy, 48% are struggling with poverty. Uber and Lyft were among the businesses to lobby against the bill, which will now guarantee certain former independent contractors the same rights as full-time employees such as unemployment insurance, overtime pay, and the opportunity to access health care subsidies. In a statement, Gov. Newsom said that the new law would lead to improvements in the workforce. "Assembly Bill 5 is an important step. A next step is creating pathways for more workers to form a union, collectively bargain to earn more and have a stronger voice at work," Newsom said. 
Fort Lauderdale Passes LGBT Protections
The city of Fort Lauderdale, Florida has become the latest governing body to institute citywide LGBT nondiscrimination protections. Mayor Dean Trantalis said that the new ordinance would "establish equal rights for a population that has long been denied such rights." The ordinance also bans the practice of conversion therapy and provides additional protections for domestic partnerships. PRRI data shows that people across the country overwhelmingly support nondiscrimination protections. Nearly seven in ten (68%) Floridians favor LGBT nondiscrimination laws, as well as 71% of people in the Miami Metro area.