Unemployment Claims Shatter Previous Record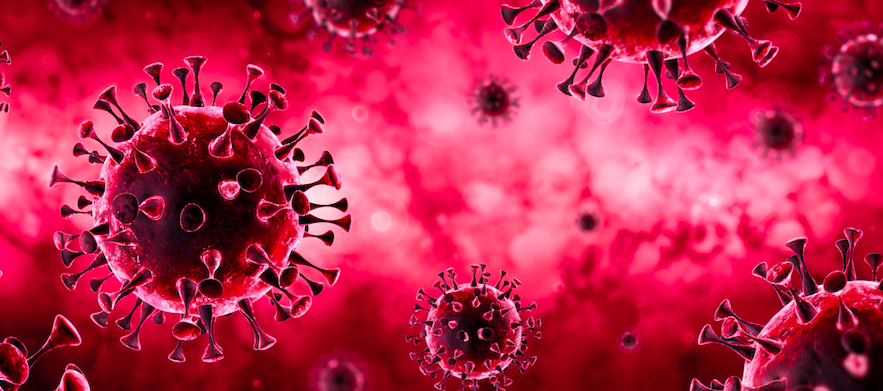 Unemployment Claims Shatter Previous Record

According to reports on Thursday, nearly 3.3 million Americans filed for unemployment last week following widespread closures, layoffs, and increased social distancing, due to the coronavirus outbreak."The number shatters the Great Recession peak of 665,000 in March 2009 and the all-time mark of 695,000 in October 1982. The previous week, which reflected the period before the worst of the coronavirus hit, was just 282,000," reports Jeff Cox of CNBC. In California where residents have been ordered to shelter in place, Gov. Gavin Newsom announced that over 1 million Californians have filed for unemployment. Earlier PRRI data from 2018 on California workers showed that fewer than one in five (15%) reported that they or someone in their household received unemployment benefits. Data from 2018 listed nearly half of California workers (47%) as struggling with poverty. 
Netflix's 'Feel Good' Show Earns Praise 

A newly released show on Netflix has earned glowing reviews for its humor, positive depiction of an LGBT relationship, and "feel good" vibe. The aptly titled "Feel Good" is based on the life of series creator and star Mae Martin. The series explores Martin's on-screen relationship with a woman who had previously identified as heterosexual. Matthew Gilbert of The Boston Globe heaps praise on the show's emotional structure, and how it delicately handles the subject matter. "'Feel Good' is wonderfully complex emotionally. It's about love and neurosis, it's about the meaning of friendship and parenthood, it's about freedom and choice and identity and self-awareness — all of which may sound heavy, but it plays out effortlessly in the agile script," Gilbert writes. "For me, Martin is a revelation — slyly funny, charismatic, restless, and on the edge. She and her brisk comedy-drama made me — wait for it — feel good."In 2017, PRRI asked young people ages 15-24 whether they felt LGBT people were portrayed negatively on film and television. More than half (55%), agreed. 
Lawmakers Raise Awareness on Anti-Asian Rhetoric

According to Gregg Orton, the National Director of the National Council of Asian Pacific Americans, a spike in attacks against Asian Americans has raised major concerns. "Over the last month, there has been a steady increase (in incidents) and as COVID-19 conditions intensify, we are concerned that these kinds of anti-Asian attacks will only continue to go up," he tells USA Today. Orton is one of several prominent Asian Americans sounding the alarm on anti-Asian rhetoric in the era of the coronavirus. Nicholas Wu of USA Today recounts some of this rhetoric in a piece about lawmakers raising awareness on the issue. "I feel like right now, you know, it's almost like it's OK to be racist against Asians," Sen. Tammy Duckworth (D-IL) says. She adds that President Donald Trump's embrace of the phrase "Chinese virus" when discussing the coronavirus has become problematic and is "not helpful at a time when we as a nation should be uniting and finding strength in one another and helping one another." In a recent Spotlight Analysis, Jordun Lawrence, PRRI's senior external affairs associate, looks at the state of discrimination against Asian Americans. "These racist and xenophobic incidents demonstrate a larger issue across the country. PRRI's 2018 American Values Survey found that 44% of Americans felt that Asians faced a lot of discrimination in the United States," Lawrence writes. 

Coronavirus and the State of the Gig Economy

In a new Spotlight Analysis, PRRI's Editorial Associate Brianna Tucker looks at the impact the coronavirus can have on people working in the gig economy. Across the United States, gig workers have seen demand for their services increase amid stay at home orders and suggestions for much of the working population. With thousands of restaurants and bars closed to dine-in service, apps like Uber Eats and DoorDash have become increasingly appealing to those trying not to have contact with others. In Tucker's analysis, she looks at how this might impact gig workers in California, one of the states where the coronavirus is most prevalent. She notes that almost half (48%) of those gig economy workers also struggle with poverty. "As the fallout from the virus spreads, the fragility of the gig economy has been more exposed than ever. Benefits like guaranteed wages, paid sick leave, and health care are becoming more dire during the crisis as gig workers' earnings continue to decline and millions of Americans face financial peril or unemployment," Tucker writes.