Trump's Omar Comments Conjure Memories of Birtherism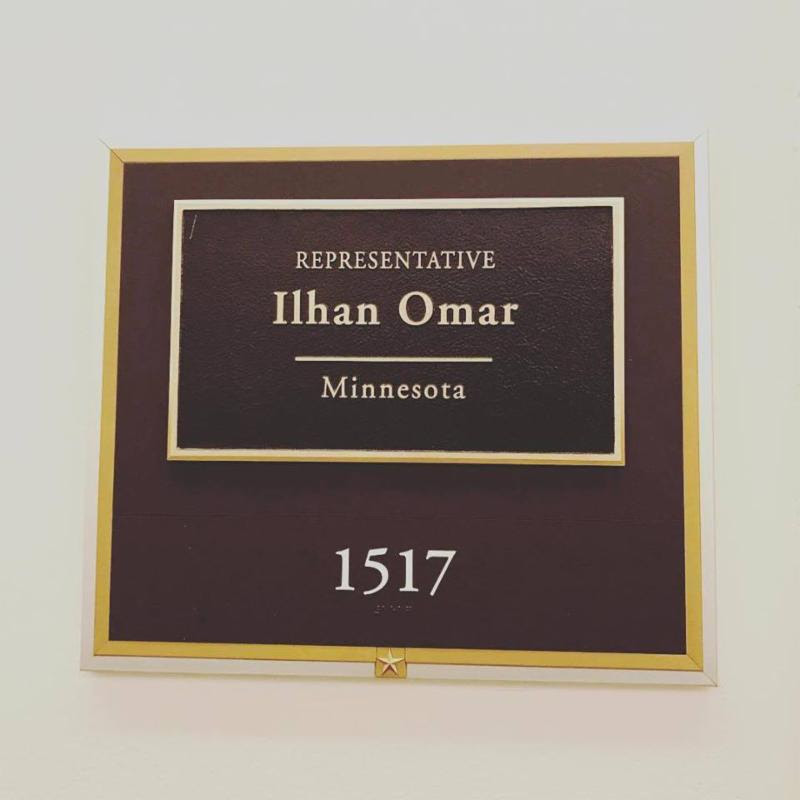 Trump's Omar Comments Conjure Memories of Birtherism
In a new piece for The Washington Post, Philip Bump argues that President Donald Trump has acted in a similar manner of which he has accused Ilhan Omar (D-MN) of. "A politician accused of anti-Semitism. Someone who has been critical of the United States and its leaders, often in strong terms. Who advocates positions outside the American mainstream. Who swears…They are also characteristics that describe Trump," he writes. Bump's article focuses on the difference in their religion and race. In the article, Bump reminds his readers that Trump rose to prominence in Republican circles by claiming that former President Barack Obama was not born in the U.S., and somehow wasn't as American. He concludes, "This isn't specific to Trump. The Post's Michael Tesler wrote on Tuesday about how whiteness and Americanness often overlap in Americans' perceptions." PRRI data shows that 26% of Republicans believe that being of Western European heritage is essential to being American. More than six in ten (63%) said being born in the U.S. was essential. On Wednesday at a campaign rally in North Carolina, Omar and her place of birth became a focal point of Trump's speech. A clip of Trump listening to his supporters chant "Send her back!" went viral following the appearance.
Republicans Increasingly Mum on Trump's Comments 
During the four years since Donald Trump announced his presidential campaign, Republicans have grown less willing to criticize President Trump's penchant for inflammatory remarks. Following his racist tweets directed at four Democratic members of Congress (all women of color), most Republican lawmakers failed to condemn or acknowledge the comments. Presidential historian Douglas Brinkley tells The Washington Post, "they're just terrified of crossing swords with Trump, and they stay mute even when the president unleashes racist tirades." Brinkley adds, "by not speaking out, by staying mum, they are green lighting hate rhetoric." PRRI data shows that 57% of Republicans wish that President Trump's speech and behavior was more in line with his predecessors, compared to 84% of Democrats and 69% of the overall population.
American Heretics: The Politics of the Gospel
A new documentary featuring PRRI CEO and founder Robert P. Jones examines a group of preachers who believe that aspects of their faith have been radicalized by the public. "American Heretics: The Politics of the Gospel," which is currently playing in theaters, showcases the men and women who believe that Christianity has been co-opted by evangelical extremists, and thus headed in the wrong direction. One man profiled in the film is Carlton Pearson, a widely known preacher and former heir to the late evangelist Oral Roberts. Pearson, who was a rising star of televangelism in the late '70s, lost his congregation after he started "rethinking" hell and promoting messages of universalism and openness. "That shift was the result of Pearson's realization, in the mid-'90s, that he didn't agree with Christianity's conception of a God that wanted to punish non-believers by dooming them to eternal torment in Hell," The Daily Beast reports."When, through research, he opted instead for a doctrine of inclusion, he was dubbed a heretic and ostracized from his flock—thus opening a new door on a more empathetic faith."
Parents Claim that Border Patrol Asked Their 3-Year-Old Which Parent Should be Deported
At a holding facility in El Paso, Texas, a 3-year-old girl with a heart condition was recently told to make a painful decision—choose which of her parents could stay in the U.S. with her and her siblings, and which would be sent to Mexico. Following the intervention of a doctor who treated Sofia and some help from Rep. Veronica Escobar (D-TX), the family was able to stay together after a series of hearings. Despite their current union, Sofia's case and the question posed to her by the border agent has gained headlines. "It's an outrage, and it's absolutely horrifying that a toddler would be asked to choose between two parents. It was just stunning to me. It's one thing to read about it; it's another thing to actually hear a parent recounting the story firsthand in their own voice,"Escobar tells NPR. PRRI data finds that just 26% of Americans support policies that would separate families at the border.