Trump's Miami Court Date Brings Fears of Violence, Rally Plans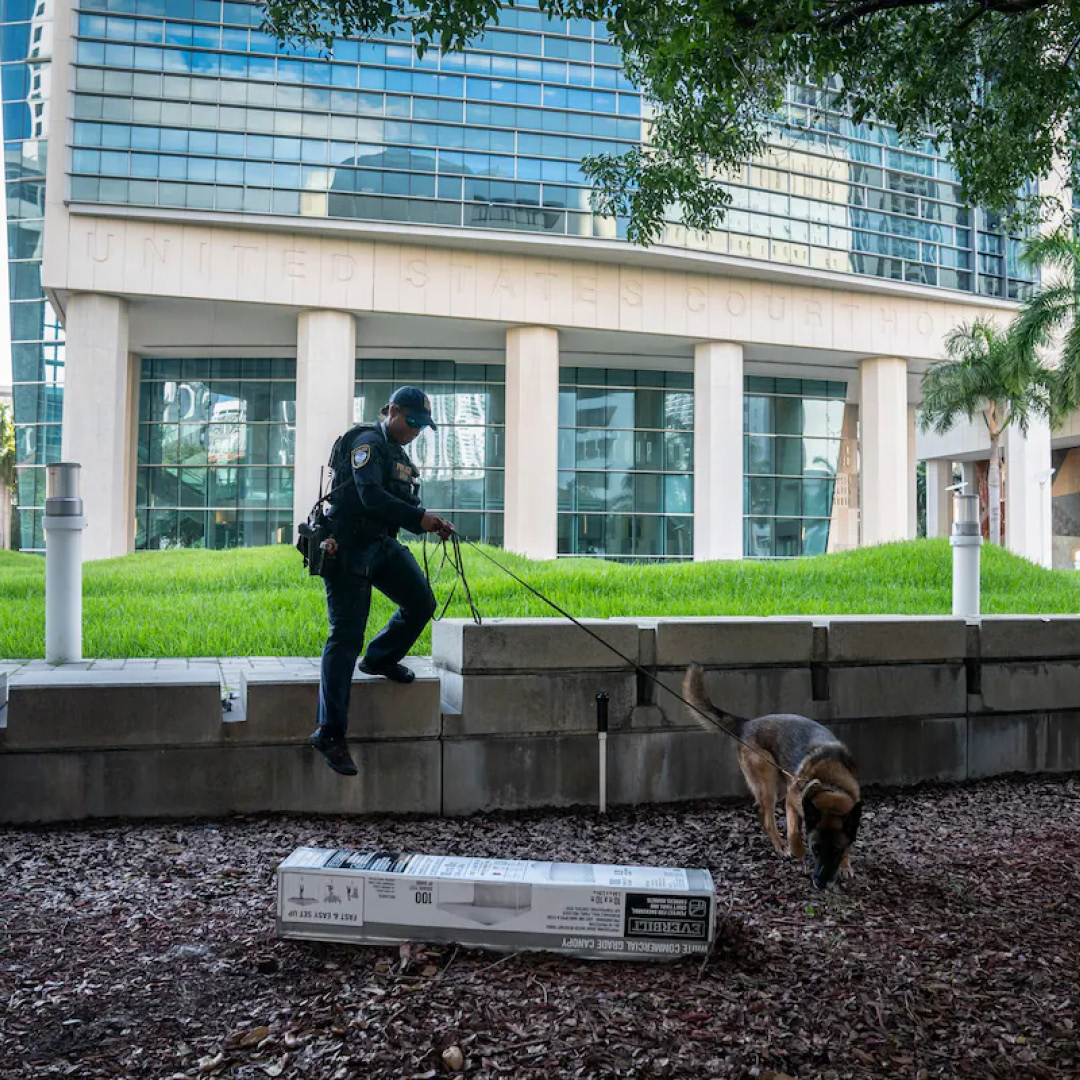 Trump's Miami Court Date Brings Fears of Violence, Rally Plans
The Washington Post reports that federal and local authorities in Miami have ramped up security preparations ahead of Donald Trump's Tuesday appearance in federal court on criminal charges. Jacob Ware, an extremism researcher at the Council on Foreign Relations, stated: "Trump still retains that ability to bring all of these disparate groups on the violent far right together. He remains the most important factor." PRRI data finds that Republicans still hold broadly favorable views of Trump (72%).
---
Is Gen Z Coming for the GOP?
For The Atlantic, Ronald Brownstein analyzes the national understanding of Gen Z's political influence. As PRRI's CEO Melissa Deckman, explains "[Members of Gen Z] are growing up in a much more racially and ethnically diverse cohort, which really is driving them to more progressive positions." While Gen Z voters have leaned Democratic in recent elections in blue states and swing states, new data shows that in some red states, Gen Z voters are mostly supporting Republicans. As more of Gen Z become eligible to vote, Gen Z and Millennials combined could account for the same share of votes in upcoming elections as Baby Boomers and their elders.
---
Some States Look to Define "Sex" in Law
Governing's Carl Smith cites PRRI's new Gender and Politics Survey to aid in understanding legislation proposed that would narrowly define "sex," as political debates over gender identity and sexuality spread across the country. PRRI finds that Americans are divided about whether public schools are giving students "harmful" information about sexual orientation and gender (50% disagree, and 49% agree), but attitudes are heavily impacted by partisanship: 80% of Republicans say schools are negatively influencing students, versus 25% of Democrats. PRRI surveys have found that people with LGBTQ friends are more supportive of policies that advance the rights of this community.
---
Webinar: The Politics of Gender, Pronouns, and Public Education
                                   Sign up for PRRI's upcoming webinar this Wednesday, June 14th, here.
---
In a First, a Climate Lawsuit From Young People Is Going to Trial
Ellis Juhlin from Montana Public Radio reports on a climate change lawsuit filed by Badge Busse, his brother, and 14 other students in Montana, the first youth climate lawsuit to go to trial of the dozens that have been filed since 2015. The lawsuit is based on the state's constitution, which purports that citizens have the right to "a clean and healthful environment." Conservative Montana lawmakers have called this case a drain on the state's resources and said these students are being coached into suing the state. According to PRRIresearch, a majority of Americans (78%) agree that climate change is an important issue.
---
What's Buzzing?
Read PRRI's new report "The Politics of Gender, Pronouns, and Public Education" here.