Trump's Fate in 2024 May Rest on Whether He Can Repeat His Biggest Surprise From 2016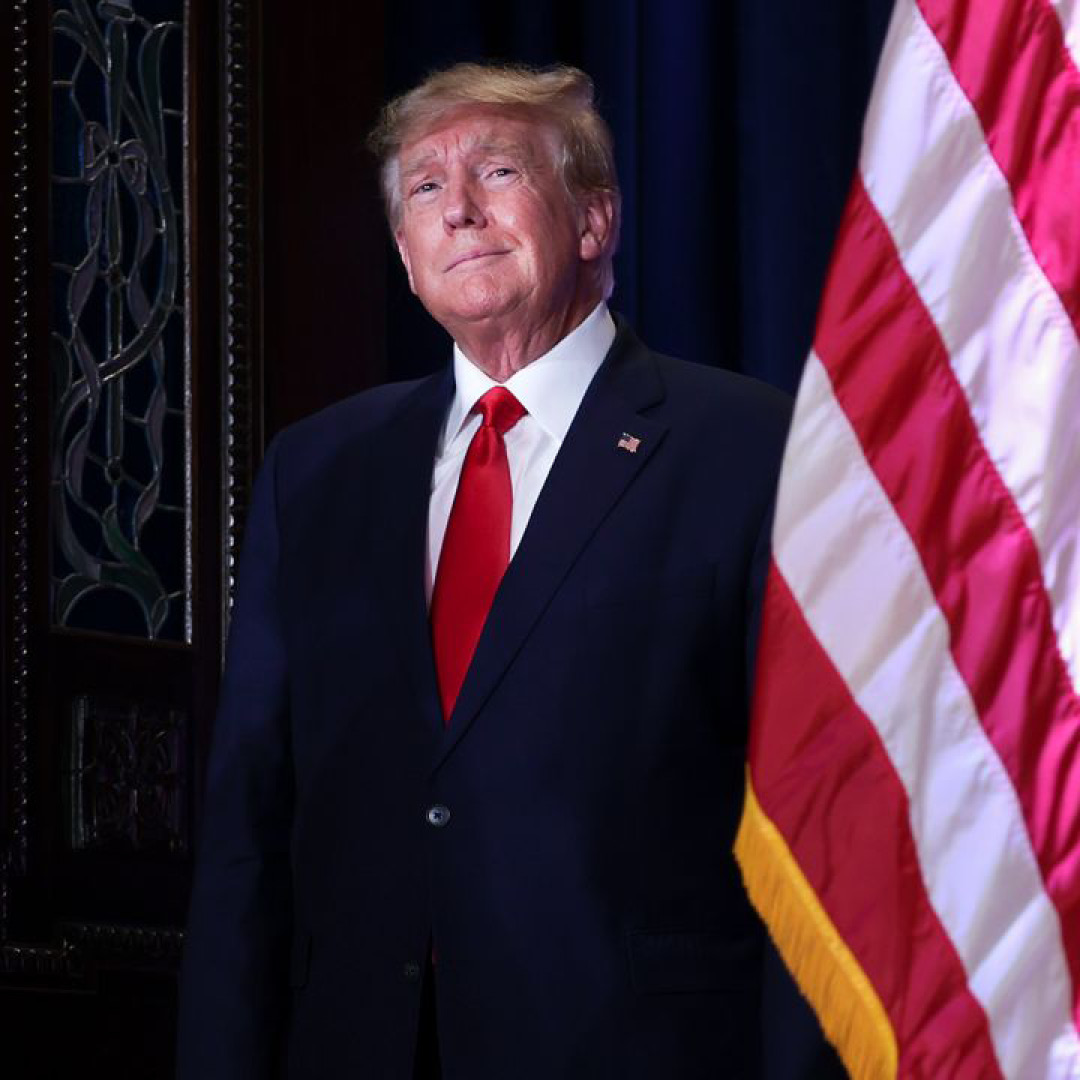 Trump's Fate in 2024 May Rest on Whether He Can Repeat His Biggest Surprise From 2016
Ronald Brownstein for CNN Politics writes that though white evangelical Protestants represent just under one-seventh of the adult population, downfrom nearly one-fourth in 2006, they remain a significant component of the GOP coalition. Republican pollster Whit Ayres recently projected that white evangelicals as almost two-fifths of the likely 2024 GOP primary electorate. In the latest PRRI/Brookings Institution poll, data show that Trump's favorability rating was a "striking 17 percentage points higher among the non-college white Republican evangelicals than among those with a degree." Brownstein writes that for all of Trump's other challenges, they would provide him a formidable base – if he can hold them. The Christian Nationalism survey released last week found that huge majorities of those non-college white evangelical Republicans express many of the cultural and racial anxieties Trump has tapped throughout his political career.
---
More Than Half of Republicans Support Christian Nationalism, According to New Survey
"Long seen as a fringe viewpoint, Christian nationalism now has a foothold in American politics, particularly in the Republican Party," Ashley Lopez for NPR writes. According to a new PRRI/Brookings survey more than half of Republicans believe the country should be a strictly Christian nation, either adhering to the ideals of Christian nationalism (21%) or sympathizing with those views (33%). Overall however, only 10% of Americans view themselves as adherents of Christian nationalism and about 19% of Americans said they sympathize with these views. Kristin Kobes Du Mez, a history professor at Calvin University, noted that "At its root there are some deeply antidemocratic impulses here. So, to see that more than half of one political party is committed to Christian nationalism I think explains a lot in terms of our ability to achieve much bipartisan agreement." The survey also found that half of Christian nationalism adherents and nearly 4 in 10 sympathizers said they support the idea of an authoritarian leader in order to keep these Christian values in society, in addition to being more likely to have anti-Black, anti-immigrant, antisemitic views, anti-Muslim and patriarchal views.
---
Church at the Super Bowl: Football, Jesus and Fascism
Chauncey Devega for Salon reports that PRRI/Brookings research reinforces just how Christian nationalism is an existential threat to American democracy and freedom. Some of the findings include how Christian nationalism is correlated with hostility towards pluralistic democracy, support for political violence as seen on Jan. 6 with Trump's coup attempt and the terrorist attack on the Capitol, racism and white supremacy, misogyny and hostile sexism, nativism and xenophobia, authoritarianism and social dominance behavior, and a range of beliefs and attitudes that are illiberal and anti-democratic. Author and historian Jemar Tisby highlights how Christian nationalism is not race-neutral but is actually a white supremacist political project in an essay response to the survey: "Whenever I talk about Christian nationalism, I make sure to highlight the racism inherent in the ideology. Racial bigotry is inherent to and inseparable from this belief system […] To put a finer point on the risk: White Christian nationalism is not only the greatest threat to democracy and the witness of the church, it is the greatest threat to a multiracial and inclusive church and democracy."
---
Nikki Haley's Response To Trump's Tough-Guy Tactics Will Shape Role Of Gender In 2024
Kelly Dittmar for Forbes reports that Nikki Haley has officially announced her presidential campaign, "providing our first glimpse into how she will navigate gender and the depth to which former President Donald Trump's tough-guy politics are entrenched in today's GOP." In her launch video, Haley assures viewers that being a woman is not a setback to running against Trump. Dittmar writes that Nikki Haley charted terrain navigated almost exclusively by white men to become the first woman governor of South Carolina, as well as one of the first women of color to serve as governor in the United States. In the past, Trump has relentlessly challenged women's ability to run for office. Trump has also knocked women for their attractiveness, including when he implied that his accusers are not attractive enough for him to sexually harass or abuse. Research shows that not only was sexism one of the strongest predictors of support for Trump along with racial resentment in 2016, but its influence wasgreater than in prior elections. Research from PRRI also shows that Trump's emphasis on masculine dominance played into perceptions that "American society is becoming too soft and feminine."
---
What's Buzzing?
Read the full report, "A Christian Nation? Understanding the Threat of Christian Nationalism to American Democracy and Culture" here.