Trump Suspends Temporary Work Visas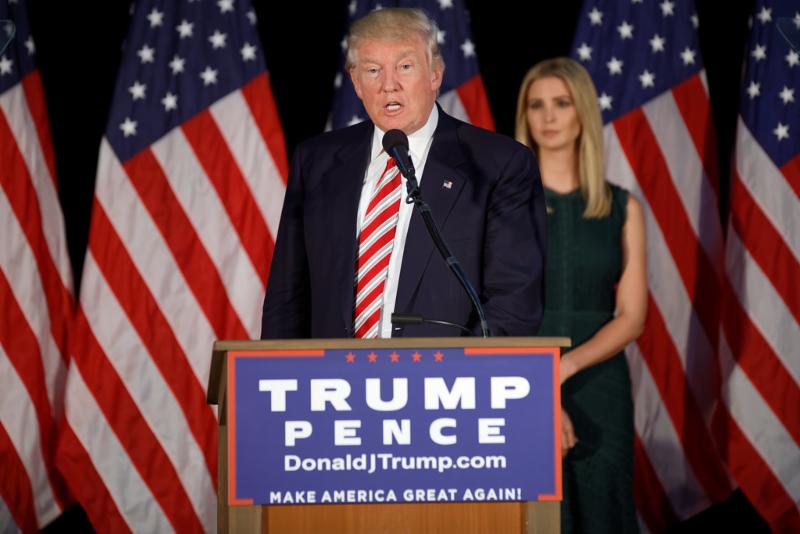 Trump Suspends Temporary Work Visas
Measuring the Impact of White Allies Fighting Against Racial Inequality
Trump Schedules Next Public Rally In Coronavirus Hotspot
According to the 
Associated Press
, President Trump will soon travel to Yuma, Arizona to mark the 200 miles of construction of a new border wall between the U.S. and Mexico, followed by a campaign stop at a church in Phoenix. The trip occurs as infection rates for the coronavirus surge in Arizona. According to the AP, the Trump campaign is focused on delivering their message to religious voters, a group slipping in their favorability of the president. "
A poll released earlier this month by the nonprofit Public Religion Research Institute found
 that the share of white Catholics viewing Trump favorably had fallen by double digits since last year, measuring 37% in the last week of May compared with 49% across 2019," the AP notes.
Robert P. Jones: 'White Christian Churches Are Responsible For Protecting White Supremacy'
White House Defends President Trump's Usage of "Kung Flu"
In a March 
Spotlight Analysis
, 
PRRI's Jordun Lawrence wrote of the racism and xenophobia Asian Americans and Pacific Islanders (AAPIs) experience due to the use of the divisive term "Kung flu
.
" The phrase, used to describe the coronavirus, was used by President Donald Trump and sparked debate over the harm and bias it inflicts against Asian Americans. "On March 17th, CBS News White House Correspondent Weijia Jiang reported on Twitter that an unnamed White House official referred to the coronavirus as the 'Kung Flu' in front of her. Jiang, a Chinese American, questioned if the official could be using more harmful language in private settings," Lawrence writes. "While the incident shocked many and drew criticism from other journalists and members of the public, it wasn't the first time White House officials have used racially insensitive language in reference to the virus. President Trump has repeatedly used the descriptor '
Chinese virus
' on twitter and in public statements to describe the illness, drawing swift rebukes from many leaders." On Monday, two days after President Trump referred to the virus as the "kung flu," the White House stood firm when reporters sought an apology. "It's not a discussion about Asian-Americans, who the president values and prizes as citizens of this great country," White House spokesperson Kayleigh McEnany 
explains
.