Trump, Masculinity, and Not Wearing a Mask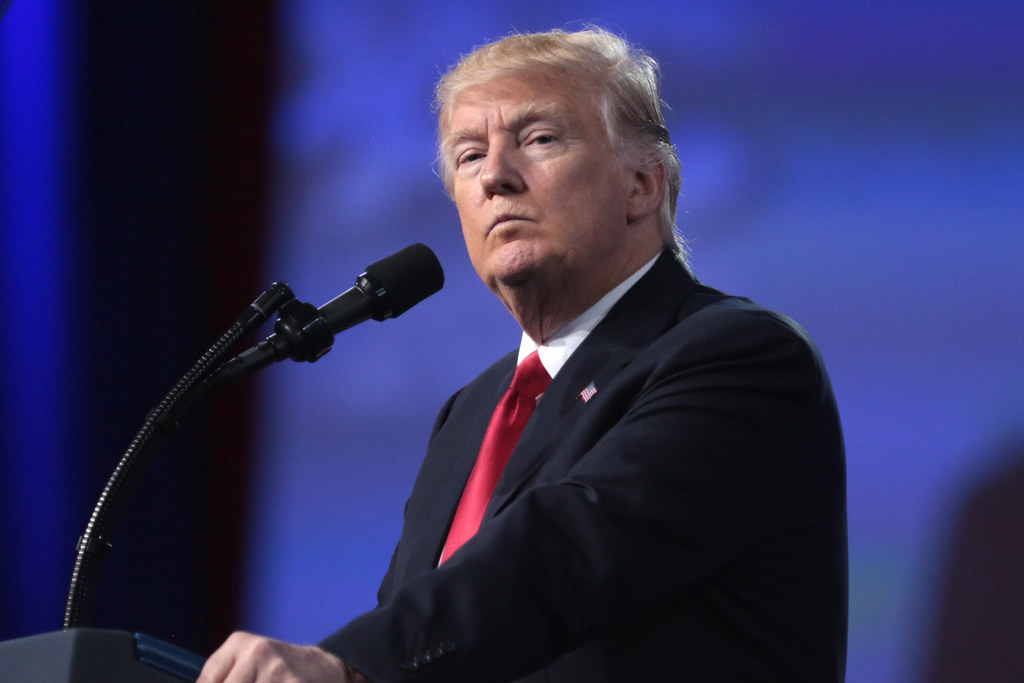 Wisconsin Poll Shows Biden Ahead of Trump Among Senior Citizens
PRRI data shows that President Donald Trump
 has a 42% approval rating among seniors, a 14 point drop from the month prior. A new poll 
from
 Marquette University Law School shows Trump having similar troubles among seniors in Wisconsin. Trump trails likely challenger former Vice President Joe Biden by three points, and is particularly behind among older voters. Biden leads Trump by 18 points in voters over the age of 60. 
PRRI's Daniel Greenberg notes that
 "members of the Silent Generation (ages 75 and over) are less likely than older Baby Boomers (ages 65-74) to hold a favorable view of Trump (34% vs. 45%, respectively)."
Trump, Masculinity, and Not Wearing a Mask
Does protecting yourself with a mask signal weakness? According to a recent report in 
Vox
, some citizens say so. President Donald Trump has also chosen not to wear a mask, raising the argument that he too might see it as a sign of weakness. "Trump's messaging has also helped promote the idea that ignoring the risks of coronavirus is the tough or strong thing to do," writes Anna North. Jonathan Metzl of Vanderbilt University tells North that "there's an assumption of a kind of invincibility that is tied to this idea of white masculinity." This feeling of invincibility could then in turn make some falsely believe they cannot get sick, and thus don't require a mask. 
PRRI data shows that Trump maintains a 56% favorability level among white men
.
Transgender Woman at Center of Supreme Court Cases Passes Away
Aimee Stephens, the transgender woman whose employment discrimination lawsuit reached the U.S. Supreme Court, has 
died
. Stephens was fired by her employer after coming out as transgender in 2013. Her case, among other similar cases, was recently heard before the U.S. Supreme Court, who have yet to release their ruling. 
Recent PRRI data shows that 72% of
 Americans favor nondiscrimination protections for the LGBT community in jobs, public accommodations, and housing.
Epidemiologist Says UFC Was Negligent for Holding Event
In recent weeks, major sports have been absent from the airwaves due to the coronavirus pandemic. Last week in Nevada, the UFC returned to broadcast the sports world's first major event since March, despite several people involved with the fight card, including a fighter, testing positive for the coronavirus. Zachary Binney, an adjunct instructor of epidemiology at the Rollins School of Public Health at Emory University, 
called
 the UFC's decision to begin fighting again "negligent. He added, "If this was your system working as designed, your system is bogus." 
With nearly a quarter (24%) of Americans
 saying sports is one of the types of television programs they watch most often, the 
race
 continues for sports to return safely, whenever possible.
Coronavirus Could Have Long-Term Impact on Census Data 
According to Donna M. Owens at 
Vox
, the coronavirus pandemic could lead to communities of color being undercounted in the census. "If these communities aren't reached, the implications are vast. The census shapes political representation and the allocation of public funding over the next decade, determining state Electoral College votes, as well as how local, state, and federal legislative district lines are drawn," Owens writes. John C. Yang of Asian Americans Advancing Justice tells Owens that the AAPI community is especially worried about this possibility. "For a community that includes undocumented immigrants and individuals in mixed-status households, it is imperative to remind them about the legal protections that will protect their responses." 
Prior to the coronavirus pandemic, 42%
 of AAPI respondents in California said they were extremely likely to fill out the census form.