Trump Campaign Courts Evangelicals of Color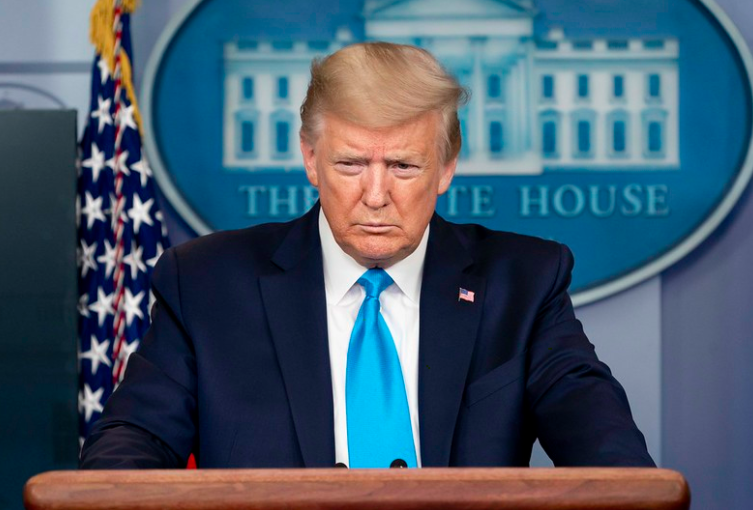 Trump Campaign Courts Evangelicals of Color

President Donald Trump's favorability ratings among the white evangelical Protestant community has received consistent coverage throughout his presidency. In The Washington Post, Michelle Boorstein and Julie Zauzmer look at the Trump campaign's recent efforts to reach evangelicals of color. Rev. Gabriel Salguero, president of the National Latino Evangelical Coalition says that black and Latino evangelicals are "politically homeless." "They have conservative beliefs on social issues such as same-sex marriage, which they oppose at rates just slightly lower than white evangelicals, and to some extent abortion, which would put them in the Republican camp. But they also tend to favor more legalized immigration, government sensitivity toward racial justice, and help for the poor, generally pushing them toward Democratic candidates," the Post reports. The authors point to PRRI data that illustrates the leanings of the 17 million combined evangelicals of color in the U.S. "Latinos are the fastest-growing segment of American evangelicalism. They're also the least likely to be voters — PRRI found that 37 percent are not registered, compared with 11 percent of white evangelicals and 15 percent of black evangelicals — so the Trump campaign views them as possible pickups in 2020. Evangelicals of each of the three races are more likely to be registered to vote than non-evangelicals of the same race."  

A Victory for the LGBT Community in Virginia 

On Saturday, Virginia became the first state in the South to pass comprehensive protections for the LGBT community. Senate Bill 868, aka the Virginia Values Act, provides increased nondiscrimination protections. "This legislation sends a strong, clear message—Virginia is a place where all people are welcome to live, work, visit, and raise a family," Democratic Gov. Ralph Northam said in a statement. "We are building an inclusive Commonwealth where there is opportunity for everyone, and everyone is treated fairly. No longer will LGBTQ Virginians have to fear being fired, evicted, or denied service in public places because of who they are." According to PRRI data, 68% of Virginia residents support increased LGBT nondiscrimination protections. 
Natalie Jackson: Predicting 2020 Presidential Election Will Be Fraught with Complications

PRRI Research Director Natalie Jackson is quoted in a recent Newsweek piece about the impact of predictive polling following the 2016 presidential election. In 2016, many prominent forecasts based on polls incorrectly predicted a victory of 2016 Democratic Party nominee Hillary Clinton. Sam Hill of Newsweek speaks to several prominent pollsters, and warns that the public should not put "too much credence in polls in tight races." Jackson notes that the country is going into an election cycle "with an unprecedented level of uncertainty," thanks in part to the coronavirus. "Predicting the outcome is going to be perilous and fraught with complications. We might not know the answer until we have the election," she explains. 

Law to Protect Gig Workers Comes with Mixed Results in California 

A recent piece for the print issue of Mother Jones looks at opposition from tech companies to Assembly Bill 5, a law in California that provides gig workers with more employment rights and protections by categorizing them as employees, and not contractors. Even after the spread of the coronavirus — which has severely augmented the demand for services like Postmates and Grubhub — companies continue to lobby against further legislation. Since the bill has become law, whether it has helped or hurt more gig workers remains to be seen. Companies in other sectors, like Vox Media, decided to eliminate their California workforce of freelance writers and editors rather than pay them as full employees. Others gig companies, like Instacart, have been taken to court for continuing to classify their workers as contractors. PRRI's Brianna Tucker recently wrote of how prevalent gig work was in the state of California. "PRRI found that about one in ten (11%) Californians — which is roughly 4 million people — report participating in the gig economy in the last year, which is defined as being paid for performing miscellaneous tasks or providing services for others, such as shopping, delivering household items, assisting with childcare, or driving for a ride-hailing app," Tucker writes.