Trump Administration Prepares to Scrap Protections for LGBT Community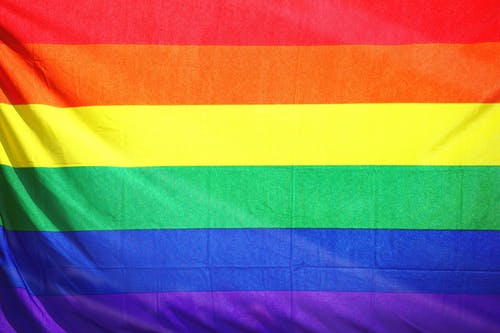 Trump Administration Prepares to Scrap Protections for LGBT Community
The Department of Health and Human Services is reportedly finalizing changes to Obamacare's Section 1557 provision which protected LGBT individuals from discrimination in the health care system. According to Dan Diamond in Politico, a memo detailing changes to the provision is currently under review, and could be made public in the coming days. Diamond discusses the origins of the Obamacare provision, "The Obama administration moved to create its non-discrimination protections in response to advocates and health care experts who said that LGBTQ patients were being turned away from necessary care or intimidated from seeking it out," Diamond writes. "The broad rule also offered specific protections for transgender patients for the first time and extended protections for women who had abortions. But a federal judge in 2016 blocked those protections following a lawsuit from religious groups, and the Trump administration has steadily worked to weaken the rule before it could take full effect." There are currently no federal nondiscrimination protections for LGBT Americans. PRRI data shows that large majorities of Americanserroneously believe that it is illegal at the federal level for a doctor or health care professional to refuse treatment (79%), for a business to fire or deny someone a job (67%), for a property owner to refuse to rent a house or apartment (60%), or for a business owner to refuse to provide products or services (55%) because the individual is lesbian, gay, bisexual, or transgender.
Dems Criticize Devos Over DACA Decision
On Tuesday, the Department of Education announced that students receiving funds via the Deferred Action for Childhood Arrivals program would not be eligible for stimulus funding for those impacted by the coronavirus. "This is downright cruel," Sen. Kamala Harris (D-CA) wrote on Twitter." Betsy DeVos proves once again she's unfit to serve all our nation's students." Rep. Barbara Lee (D-CA) was among other lawmakers to echo that sentiment. "Immigrants are many of the frontline workers, putting their lives at risk every day to keep the rest of us safe," Lee said. "Betsy DeVos blocking DACA students from receiving federal funding is dangerous and wrong." In a recent Spotlight Analysis, PRRI's Diana Orces analyzed how Americans view DACA. "Republicans are notably more likely to oppose DACA (56%) and more likely to favor placing stricter limits on legal immigration (69%) than Democrats (23% and 34%, respectively). The same is true for conservatives (55% and 68%, respectively) and liberals (14% and 22%, respectively). Independents and moderates' views resemble closely Americans in general," Orces writes.