Trump Admin Argues Against Transgender Protections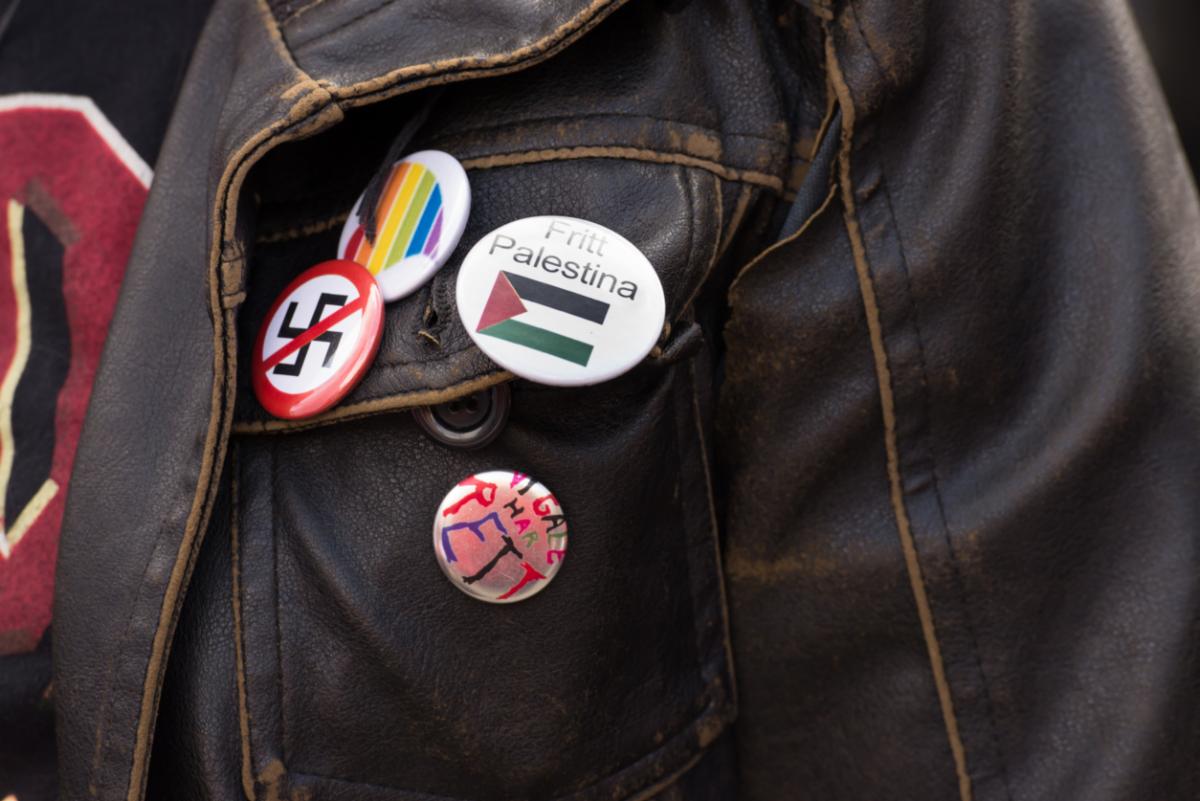 Trump Admin Argues Against Transgender Protections
In a Friday court filing, the Trump administration took the side of a Michigan funeral home that fired a transgender employee who wanted to wear women's clothing at work. The administration posits that transgender individuals are not protected under the Civil Rights Act of 1964, and thus are not protected from workplace discrimination. The justice department claims that in 1964, "the ordinary public meaning of 'sex' was biological sex. It did not encompass transgender status." PRRI data shows that 69% of Americans are in favor of nondiscrimination protections for LGBT Americans, including 76% of young Americans. Nearly seven in ten (69%) Americans favor laws that would protect LGBT people from discrimination in jobs, public accommodations, and housing.  
Alabama High School Omits Photo of Female Student Wearing Tux
An Alabama high school graduate who chose to pose for her senior portraits wearing a tuxedo received her yearbook only to find that her photo was missing. Holley Gerelds, an LGBT student who says that she has always gravitated toward masculine clothing, noticed that the school had removed her photo and instead chose to list her as "not pictured." St. Clair County School District guidelines state that females have always been required to wear a V-neck, black velvet drape for their senior portraits, while males must wear black tuxes. Gerelds tells The Washington Post that she doesn't wish to disparage her school, Alabama, or the South, and initially shrugged off the removal of the photo. Following media interest in her story, the school pledged to include all students who had portraits taken "regardless of their choice of attire," and take another look at their yearbook policies. "That's honestly all I wanted," Gerelds says. "I just wanted the school to change the policy."
How Did Republicans Get the God Vote?
A recent piece in the Chattanooga Times Free Press looks at how Republicans became so associated with conservative religious values. Wyatt Massey writes of the shift of conservative white voters in the South from Democrat to Republican in reaction to former President Harry Truman's executive order to end military segregation in the late 1940s, followed by the Republican party's deep embrace of evangelism in the 1970s and 1980s. During this time, Democrats developed a stronghold on more liberal social issues, while Republicans embraced conservative Christian leaders such as Jerry Falwell. Today, there are fewer people who identify with organized religion. Massey cites a 2018 PRRI survey that shows that 25% of all Americans and "20% of people living in Tennessee do not affiliate with a religious tradition. In the state, that is a 5-percentage-point increase from a similar 2013 survey by the institute." In 2016, PRRI found that 62% of people who say they are religiously unaffiliated but were raised religious, stopped subscribing to their childhood religion before their 18th birthday. 
Far-Right Groups and Anti-Fascist Protestors Face-Off in Portland
 Far-right activists joined together in Portland, Oregon on Saturday for what many had feared would be the most violent fascist rally of the Trump era. Led by members of the Proud Boys—a neo-fascist, male-only organization with links to white supremacy—the right-wing protestors arrived brandishing shields, bear spray, and other accessories of mayhem. President Donald Trump added fuel to the fire on Saturday by tweeting a warning to the members of (far-left) Antifa but failing to criticize the controversial right-wing group(s). "Major consideration is being given to naming ANTIFA an 'ORGANIZATION OF TERROR,'" Trump tweeted. "Portland is being watched very closely. Hopefully, the Mayor will be able to properly do his job!" Police estimate that over 1,200 people showed up for the protest, which saw at least 13 people arrested. Despite a series of small skirmishes, no significant violence was reported. PRRI data shows that a majority (54%) of Americans believe that President Trump's decisions and behavior as president have encouraged white supremacist groups. Democrats are much more likely than Republicans to say that the president's behavior has encouraged white supremacist groups (83% vs. 15%). Similarly, small numbers of Democrats (5%) and Republicans (8%) say Trump's behavior has discouraged white supremacist groups. Republicans are substantially more likely than Democrats to say that Trump's behavior has had no effect on white supremacist groups (77% vs. 11%).