Trump Admin Alters Program For Student Visas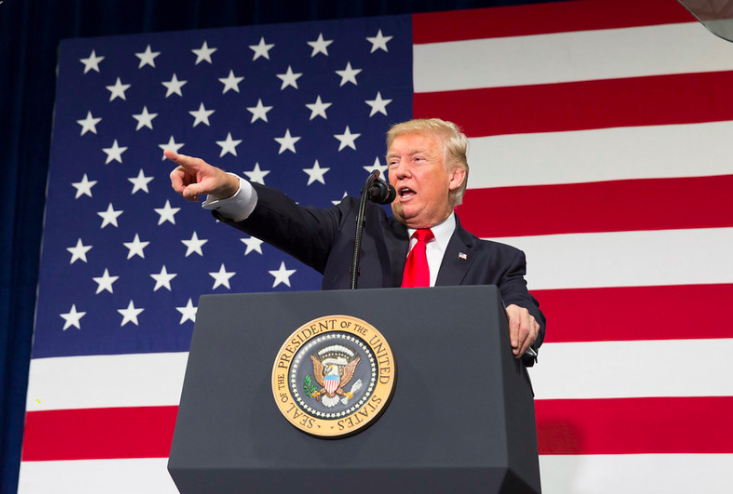 Trump Admin Alters Program For Student Visas
In the 
2019 American Values Survey, Americans were split down the middle over whether they supported (48%) or opposed (50%)
 a law that would restrict the number of legal immigrants coming to the United States. According to an 
announcement
 from Immigration and Customs Enforcement (ICE), foreign students who were once allowed to stay in the U.S. under student visas will have to return home if their schools are utilizing online-only instruction in the fall. Following the announcement, several institutions responded with concern. "We are deeply concerned that the guidance issued today by [ICE] imposes a blunt, one-size-fits-all approach to a complex problem, giving international students, particularly those in online programs, few options beyond leaving the country or transferring schools," 
writes
 Harvard University President Larry Bacow.
Nursing Homes Remain Vulnerable As Coronavirus Deaths Near 130,000
PRRI's most recent data shows that President Trump's favorability among seniors
 has declined from 56% in March to 42% in April before rising slightly to 50% in May. Throughout the coronavirus pandemic, seniors (especially those residing in nursing homes) have been particularly vulnerable to the disease. In 
The Atlantic
, Olga Khazan writes of the vulnerability of seniors and notes that Trump "has scaled back his engagement on the coronavirus." According to Khazan, 40% of the nearly 130,000 deaths in the U.S. due to the coronavirus are residents, and staff of nursing home facilities.
Montana Town Pushes for LGBT Nondiscrimination Protections
Juan Williams: Trump's Base is Cracking
In a recent piece for 
The Hill
,
 Juan Williams of Fox News claims that President Donald Trump's favorability among his base is "cracking." "With four months to go before Election Day, all Trump can do now is ask his evangelical supporters to overlook his failures in exchange for more promises, especially continuing to pack the federal courts with conservative judges who are hostile to abortion rights and gay rights," Williams writes. Williams believes that Trump is banking on such a promise to "motivate evangelicals and Catholics to turn out for him." 
Recent PRRI data shows that "37% of white Catholics hold favorable views of Trump, down from 60%
in March. By contrast, 40% of nonwhite Protestants hold favorable views of Trump, which is mostly steady since March 2020 but a significant increase from 30% across 2019. More than six in ten (62%) of white evangelical Protestants remain supportive of Trump."
Robert P. Jones: Trump's Words on Confederacy Are Not Just Rhetoric