Transparent Supreme Court?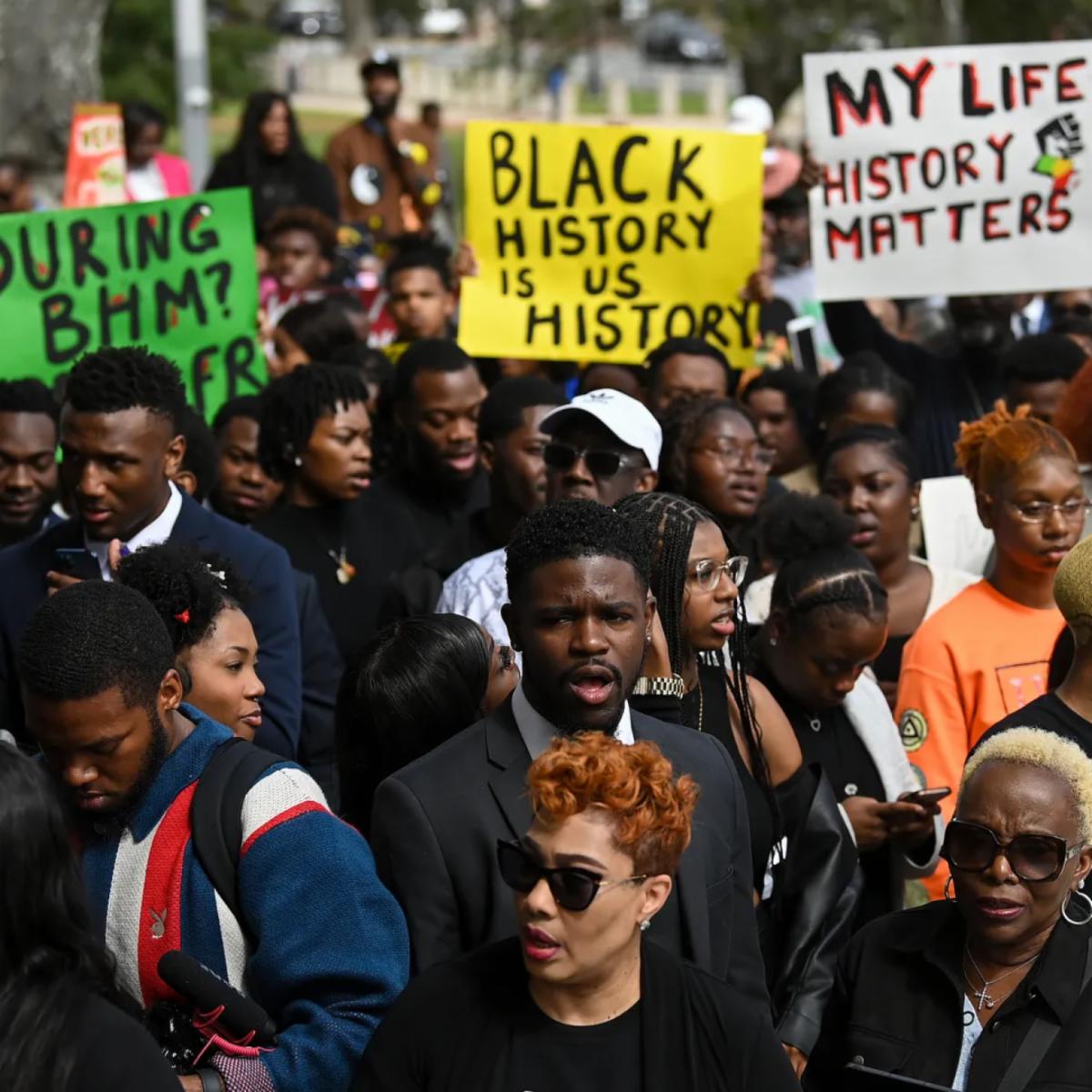 Florida Board of Education Approves Controversial Black History Standards
TuAnh Dam from Axios reports that Florida's Board of Education has approved new standards for teaching Black history in public schools. In Florida, the state has been heavily involved in education, passing the "Stop WOKE Act" last year and rejecting the proposed syllabus for the AP African American history course, saying it lacked "educational value." Democratic state senators along with the Florida Education Association say these new standards are an "inaccurate and a scary standard for us to establish." PRRI finds that an overwhelming majority of Americans (90%) support the teaching of slavery, racial violence, and discrimination compared with just 7% who are opposed.
---
Vivek Ramaswamy and Nikki Haley Lead In Early State Visits So Far
Amelia Thomson-DeVeaux of FiveThirtyEight discusses Republican candidates' campaign strategies in early states including Iowa and New Hampshire. With these both being key states, it makes sense for candidates who want to appeal to the Republican Party's white evangelical Protestant base to focus on Iowa, which PRRI has found makes up 19% of Iowans. While Haley and Ramaswamy have racked up the most campaign days in the two earliest states, spending more than 10 days campaigning in each, Pence, Hutchinson, and Scott seem to be prioritizing Iowa while Chris Christie and Will Hurd are focusing on New Hampshire.
---
Transparent Supreme Court? Key Senate Committee Advances Supreme Court Ethics Bill
Mary Clare Jalonick for Christian Science Monitor describes legislation that would require the Supreme Court to set up a code of conduct passed by the Democratic-led Senate Judiciary Committee yesterday. The bill would create new standards for transparency around recusals, gifts, and potential conflicts of interest in response to Justice Clarence Thomas' luxury vacations and real estate dealings with GOP donor Harlan Crow as well as other instances of the justices going on luxury trips and receiving other benefits. PRRI finds that 76% of Americans say there should be a mandatory retirement age for U.S. Supreme Court justices including 87% of Democrats, 77% of independents, and 69% of Republicans.
---
The Bhagavad Gita, the Bomb, and the Dharma of Robert Oppenheimer
Syama Allard for Religion News Service writes that on July 16, 1945, in the desert of New Mexico, a nuclear weapon was tested for the first time. Robert Oppenheimer, known as the "father of the atomic bomb," had an interest in ancient Indian philosophy. Years later, Oppenheimer quoted a line from Hindu scripture, the Bhagavad Gita, when describing the scientists' response to the invention of the atomic bomb. Allard writes that – like the story of the Gita in which an ancient warrior is told he must fight an army of his loved ones no matter what the outcome – Oppenheimer carried out the obligations of his position, surrendering to a destiny beyond his comprehension.
---
What's Buzzing?
Read PRRI's "Health of Congregations" survey here and follow us for more on Instagram @PRRIPoll.