Title IX Leaves Behind 100,000 LGBTQ College Students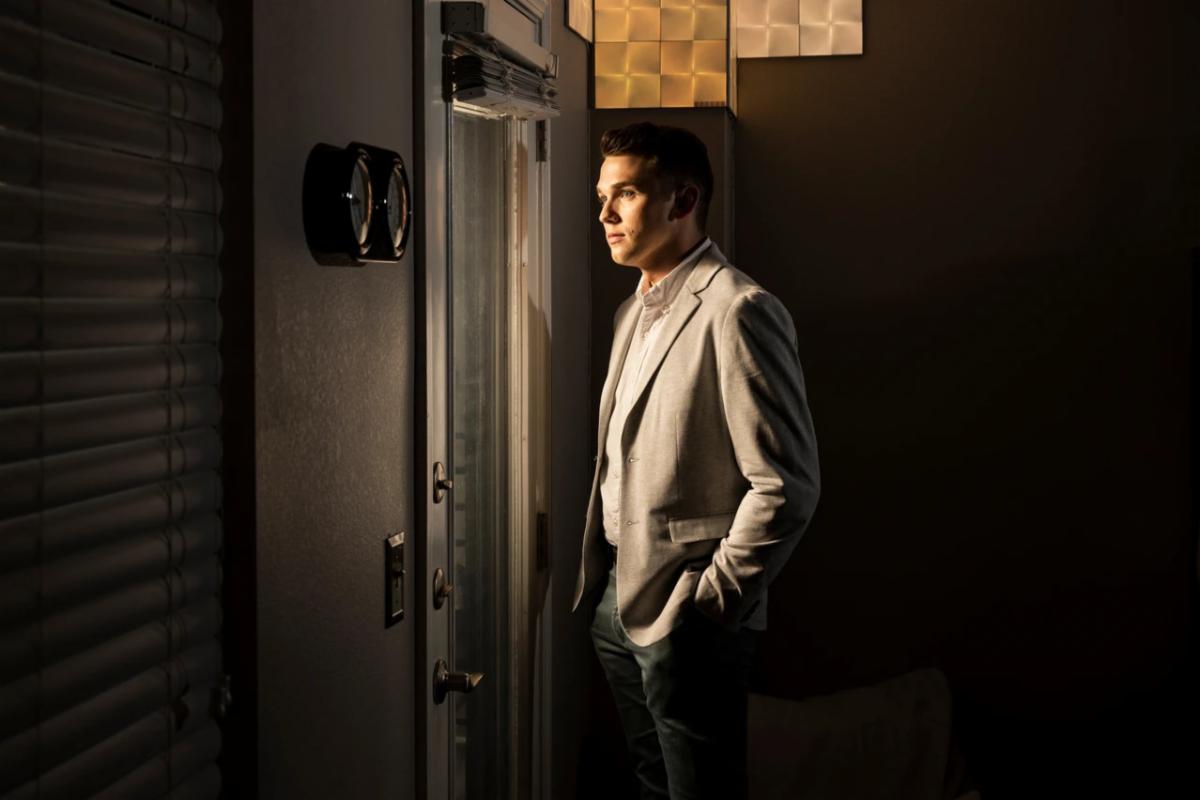 Title IX Leaves Behind 100,000 LGBTQ College Students
Sarah Posner for Politico, in partnership with Type Investigations, reports on a group of students who sued the U.S. Department of Education because their colleges or universities discriminated against them because of their sexuality, including Andrew Hartzler. Exemptions under Title IX, which prohibits discrimination on the basis of sex, allow religious universities to discriminate against LGBTQ students while continuing to receive taxpayer-subsidized funding. At Oral Roberts University, a conservative evangelical college in Tulsa, Oklahoma, students were regularly reminded that, "If a man has sexual relations with a man as one does with a woman, both of them have done what is detestable, they are put to death." Posner explains that since the mid-2010s, policymakers began interpreting "sex" in federal civil rights statutes to include gender identity, and later sexual orientation, leaving an estimated 100,000 LGBTQ students without federal protection while they attend more than 200 religious colleges.
To receive a Title IX exemption, a religious institution simply notifies the U.S. Department of Education; a change made during the administration of former President Donald Trump allows for a university to request an exemption after being accused of discrimination as well. Three months before Hartzler graduated, he joined a class-action lawsuit against the DOE, asking for the religious exemption to be struck down to restore a student's equal protection rights. The complaint—filed with the help of REAP, the Religious Exemption Accountability Project—includes accusations of discrimination from 33 plaintiffs. "A common theme, according to the complaint, is how school authorities examine students' social media posts for evidence of their sexual orientation or gender identity, or their support for LGBTQ rights." Recent polling by PRRI found that 79% of Americans favor such nondiscrimination protections, including even 61% of white evangelical Protestants. Posner concludes, "But as public opinion supports legal expansion of LGBTQ rights, at evangelical organizations, particularly educational institutions, policies have gone in the opposite direction of law, policy and the broader culture."
---
Taking On Conspiracy Theories From the Pulpit
R. Khari Brown and Ronald E. Brown, researchers at Wayne State University in Detroit, write for Sojourners about how congregations are combatting and discrediting conspiracy theories. "…We are still unpacking the damage [QAnon] did to democratic principles during the 2020 presidential election," the pair of social scientists write, specifically examining the connection between religion and support for QAnon. At the height of the 2020 presidential campaign, the Global Network on Extremism and Technology's Marc-André Argentino found that QAnon content increased by 71% on Twitter and 651% on Facebook. As white evangelical Christians on the extreme right provide notoriously fertile ground for breeding conspiracy theories, one study found that in places of worship where clergy emphasize racial justice, democracy, and scientific reasoning, most individuals are more likely to challenge the conspiracy theories.
In 2020, Mark Fugitt, senior pastor of Round Grove Baptist Church in Miller, Mo., counted the conspiracy theories that people in his church were sharing on Facebook. The theories that Fugitt documented included "that George Floyd's murder was a fake; that masks can kill you and vaccines are part of a 'deep state' conspiracy; [and] that Democratic Party leaders are sexually trafficking and eating children." PRRI found that 15% of Americans agreed with the sweeping QAnon allegation that, "The government, media, and financial worlds in the U.S. are controlled by a group of Satan-worshipping pedophiles who run a global child sex trafficking operation." While nearly three-quarters say that QAnon is bad for the nation, 23% of white evangelical Protestants, a core Republican Party constituent group, are QAnon believers. Brown and Brown summarize: "The dangerous symmetry of political ideals between Republican talking points and QAnon may explain why Republicans are more likely (25%) than Democrats (9%) to identify as QAnon believers."
---
Tracking the Sources of Domestic Terrorism
David Lauter for the Los Angeles Times reports that, in the aftermath of the May 14 mass shooting in Buffalo, New York, there has been a "refocused attention on white supremacist ideology, the role social media platforms play in spreading it, and the fatal attraction it can offer to alienated young men." Lauter writes that last Wednesday, four days after 10 people died in Buffalo, the U.S. House of Representatives voted 222-203 for a bill to expand the federal government's resources to investigate, track, and respond to domestic terrorism. Rep. Adam Kinzinger of Illinois was the only Republican who voted in favor and the bill, which has a slim chance of passing the U.S. Senate due to GOP opposition. Republicans maintain that they have blocked similar legislation over the last five years because those bills have "unfairly targeted right-wing terrorism, not the left."
Over the last decade, right-wing extremists have killed more than 330 people in the United States, according to statistics compiled by the Anti-Defamation League. These killings account for 75% of all the deaths caused by political violence in the nation. Lauter also notes that left-wing or anarchist violence made up 4% of the deaths. According to a database from the Center for Strategic and International Studies, terrorists killed 30 people in the country last year, 28 of whom were victims of right-wing attacks. Seth Jones, the director of CSIS' international security program, stated that the last two years have seen the highest number of domestic terror attacks since tracking began in 1994. PRRI research found that about 1 in 6 Republicans said that America's diversity of racial, ethnic, and religious groups makes the nation weaker while just 3% of Democrats feel that way. About 1 in 8 Republicans said they would prefer to have the country made up mostly of people of Western European heritage.