The Tennessee Expulsions Reveal the Core Divide in U.S. Politics. Here's Why.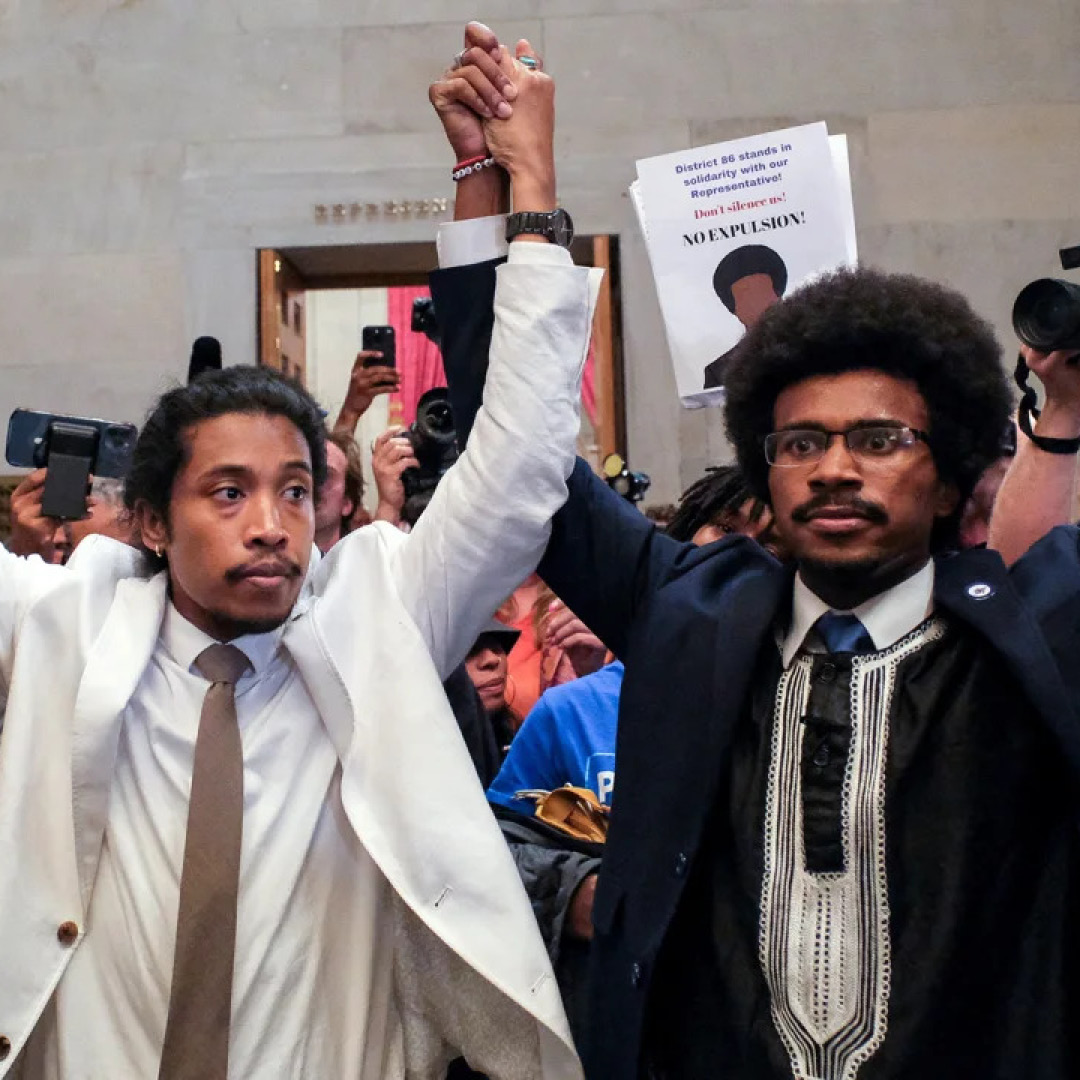 The Tennessee Expulsions Reveal the Core Divide in U.S. Politics. Here's Why.
Ronald Brownstein for CNN elucidates the "visible and explosive" collision happening in American politics that was on display in Tennessee when predominantly middle-aged and older white Republicans voted to expel two young Black Democrats. PRRI's CEO Melissa Deckman predicts that "what we saw in Tennessee was the first salvo" of escalating conflict as older white conservatives resist the demands of emerging younger generations. With significant demographic shifts underway, including — as PRRI research finds—  the share of adults under 45 who are unaffiliated with any religion now equaling or exceeding the share who are white Christians, growing LGBTQ representation in younger generations, and people of color constituting the majority of Generation Alpha (the generation after Gen Z), the disparity between the priorities of younger voters and the priorities of the ruling Republican coalitions in red states will become increasingly vast.
---
The Deep-Down Truth of Why Evangelical Christians Can't Stand Drag
Dawne Moone and PRRI Public Fellow Kelsy Burke, Ph.D. write for Slate that dozens of bills banning drag queens are "another legal attack on transgenderpeople in a year of record-setting legislation restricting their rights and autonomy." Moone and Burke have studied conservative Protestants' attitudes on faith, gender, and sexuality, finding that for many, rigid gender roles are not just the default, but a commandment more important, in practice if not on paper, than the Ten Commandments. PRRI survey data finds that 75% of white evangelicals feel strongly that there are only two genders, man or woman, compared to 44% of adult Americans overall, and only 4% of white evangelicals felt strongly that there is a range of many possible gender identities.
---
How the Supreme Court Could Respond to the Mifepristone Lawsuit
Rachel Roubein for The Washington Post reports that today, the majority conservative court is set to again weigh in on efforts to restrict medication abortion. According to legal scholars, the potential routes SCOTUS could take are that the justices allow the 5th Circuit order to go into effect while the case winds its way through the courts; the high court pauses the appeals court decision while the case continues (this is what the Biden administration, Danco, abortion rights groups and pharmaceutical companies want the justices to do); or finally, SCOTUS takes up the case on an expedited basis and holds oral arguments as soon as this summer or fall. PRRI data shows about seven in ten Americans (72%) oppose laws that make it illegal to use or receive through the mail FDA-approved drugs for a medical abortion.
---
Why School Board Battles Are Back with a Vengeance
PRRI's Founder and President Robert P. Jones, Ph.D., writes in his latest#WhiteTooLong Substack analysis about how MAGA politicians and local activists have made education a hot spot in the culture wars over the last several years. In an interview with PRRI CEO Melissa Deckman, Ph.D., the two discuss how today, as in the past, these skirmishes are not as spontaneous or local as they seem. Deckman states: "The early Christian Right movement also sought greater influence in public school districts in the 1990s, most notably trying to recruit and train conservative Christians to run for school board office." However, they also "grew frustrated with their inability to take schools in the directions they wanted, due to backlash from other parents or constitutional limits," and as a result "abandoned public schools in favor of private education or homeschooling." Receive Robert P. Jones' #WhiteTooLong Substack newsletter in your inbox by signing up here.
---
What's Buzzing?
Read PRRI's full report "Understanding the Threat of Christian Nationalism to American Democracy and Culture" here.