The New York Times Uncovers New Sexual Misconduct Claim Against Kavanaugh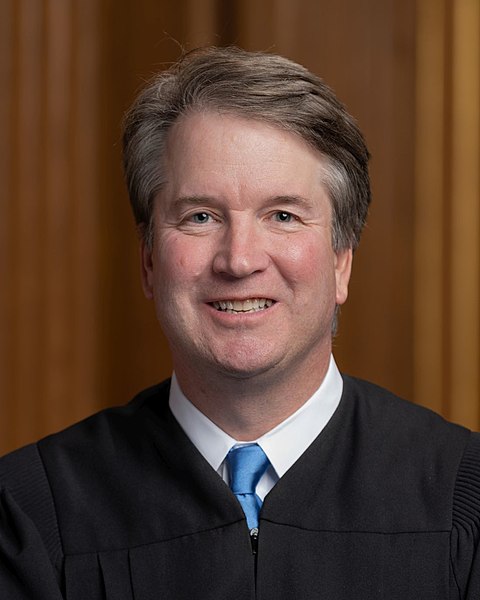 Over the weekend, NYT reporters Robin Pogrebin and Kate Kelly revealed an unreported account of sexual misconduct against current Supreme Court Justice Brett Kavanaugh while he was at Yale. The reporters learned of the allegations during the course of their 10-month investigation into Kavanaugh's time at prep school and Yale University as part of an upcoming book, "The Education of Brett Kavanaugh: An Investigation." Max Stier, a Yale classmate of Kavanaugh's, told the two that he once saw Kavanaugh with his pants down while friends pushed his genitals into a female students hands at a college party. Pogrebin and Kelly say that the story has been verified by officials who have communicated with Stier and mirror a similar allegation made by Deborah Ramirez last September. Stier reported the allegation to the FBI during its investigation last year, but the FBI did not investigate it and declined to interview over 25 people "who may have had corroborating evidence." There are stark partisan divides over whether unreported or disbelieved experiences of sexual harassment or assault are a bigger problem than false accusations. According to a 2018 PRRI survey, 78% of Democrats, 65% of independents, and a slim majority (52%) of Republicans say unreported or disbelieved instances are the bigger issue.
California Passes Bill Requiring State Universities to Offer Abortion Pills
A new bill mandating that state university clinics in California provide abortion pills as of 2023 has passed the state Senate, and made its way to California Gov. Gavin Newsom's desk. "The state has an interest in ensuring that every pregnant person in California who wants to have an abortion can obtain access to that care as easily and as early in pregnancy as possible," the language in the bill states. If the bill becomes law, it would be funded through "nonstate entities" including private sector entities and local and federal government agencies. The legislation comes at a time when several states are moving to restrict abortion access or ban them with narrow exceptions. According to a 2019 PRRI survey, 54% of Californians believe that government health insurance programs, like Medicaid, for low-income women should cover the cost of abortion services while 41% of Californians oppose this. 
Churches Using Targeted Ads on Social Media to Market Christianity
"Churches of all denominations are using Facebook and Instagram ads to reach pinpointed audiences in their communities, transforming the Great Commission's 'nations' into living, breathing (scrolling) individuals," writes Josh Wilbur in Slate. Wilbur reports that churches with a large number of congregants use outreach ministers that have historically been involved in traditional media campaigns like mailing. Those churches are now employing digital media into their outreach operation. Smaller churches are involved in this as well, as preachers have spearheaded social media advertising of their own. Wilbur also reports that many pastors are concerned with reaching those that do not go to church, including younger Americans. PRRI's 2017 poll, "America's Changing Religious Identity," found that nearly one in four (24%) Americans are now religiously unaffiliated and among this group, 34% are under the age of 30.
Electoral College Faces Criticism
Shelby Black wrote an article for Elite Daily exploring the Electoral College, how it works, and the criticism it has faced. Black notes that in recent years, the electoral vote has differed from the popular vote, causing many to ask whether the process is democratic. Black also points out that the system itself has its roots in an early period of American history when most Americans did not have voting rights. The writer cites PRRI data on the topic, writing: "According to a July [2018] survey from nonpartisan research group Public Religion Research Institute (PRRI), 65% of Americans believe the presidential election should be decided based on a national popular vote, while 32% are in favor of the Electoral College."