The New Face of American Homelessness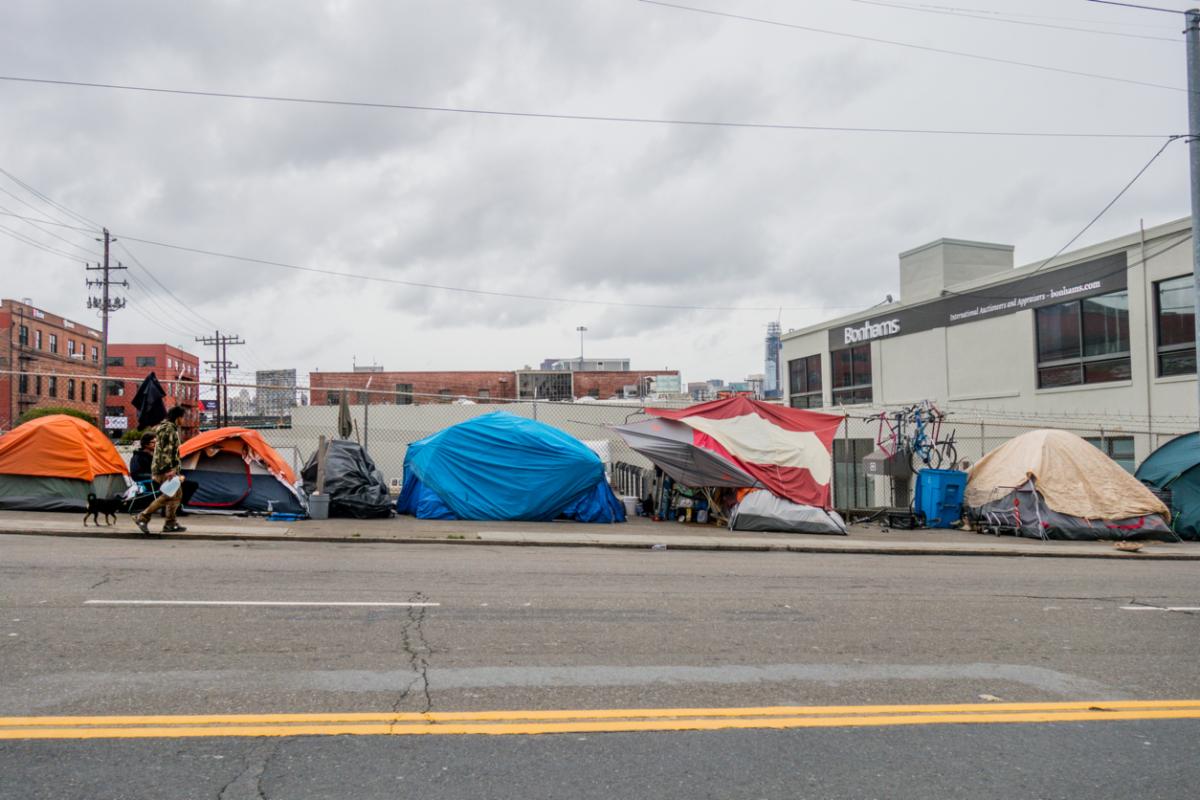 The New Face of American Homelessness
A sprawling report in The New Republic from Brian Goldstone details the painful realities of the current American housing crisis. According to Goldstone, there is not a single county in the United States in which a person earning minimum wage could afford a two-bedroom apartment. Many of the people who are the most in need of housing live in cities that have seen an increase in wages for the top earners and a boom of luxury apartments in areas where affordable housing was once available. Goldstone tells the story of the Goodmans, an Atlanta family impacted by the lack of affordable housing for minimum wage workers. Goldstone describes the Goodmans as the "working homeless." "If the term 'working homeless' has not yet entered our national vocabulary, there is reason to expect that it soon will. Hidden within the world of homelessness has always been a subset of individuals, usually single parents, with jobs; what's different now is the sheer extent of this phenomenon. For a widening swath of the nearly seven million American workers living below the poverty line, a combination of skyrocketing rents, stagnant wages, and a lack of tenant protections has proved all but insurmountable." According to Goldstone, this is the new face of homelessness—people who have jobs, who work regularly, and try and provide for their families, but live in a world where it is not enough.
Editorial Board Calls on Florida to Adopt LGBT Nondiscrimination Protections
The Tampa Bay Times Editorial Board recently published a piece in favor of adding LGBT protections to The Civil Rights Act. The paper calls on the Florida House of Representatives to make the Sunshine State a place where LGBT protections are implemented while the issue is decided by the U.S. Supreme Court at the federal level. Later this fall, the Supreme Court will hear three cases that will clarify how the government interprets the word "sex." According to the Trump administration, one's "sex" is not one's gender identity, and thus a person's sex is not a protected class against discrimination tactics. "Florida's own Civil Rights Act largely mirrors the federal law, except it includes other categories not specifically named in the national standard such as age, handicap and marital status. It notably does not include sexual orientation or gender identity, but legislators from both political parties have previously pushed to add those protections," the article reads. Bills that include nondiscrimination protections have never reached the top of Florida state government. The board notes that Floridians by and large support adopting nondiscrimination protections. They cite PRRI data which shows that 68% of Floridians, and a majority of the population in every state, support protections for gay, lesbian, bisexual, and transgender people against discrimination in jobs, public accommodations, and housing.